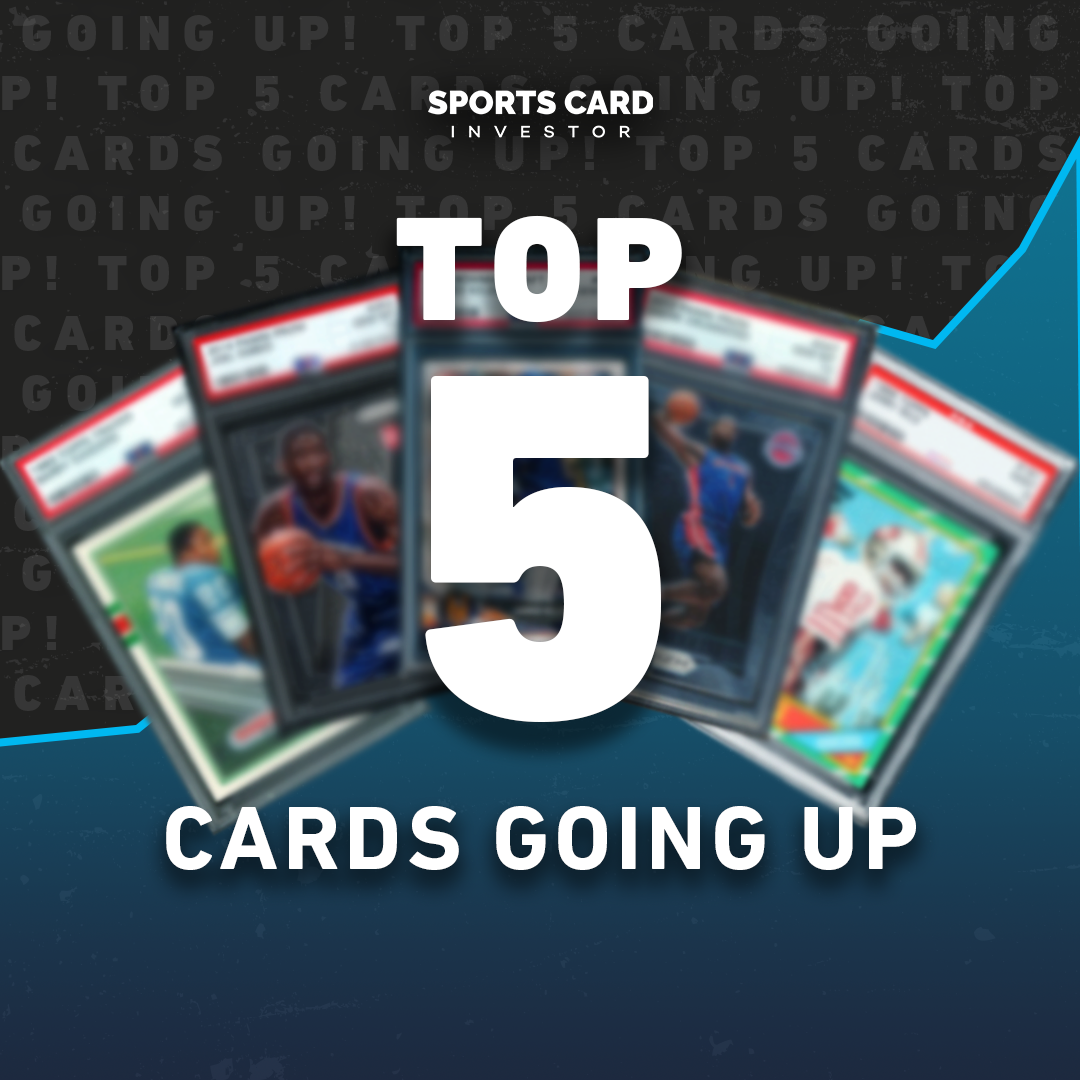 Baseball season might be over, but several Atlanta Braves players haven't cooled after their World Series win over the Houston Astros.
Here's a glance at this week's Top 5 Hottest Sports Cards:
5. RJ Barrett
The New York Knicks are off to a solid start to the season, and the No. 3 overall pick in 2019 is a major reason why. Barrett's been averaging nearly 18 PPG while shooting 36% from 3 so far in addition to much stronger play on defense.
Barrett's market has been strong lately, with several of his PSA 10s showing positive growth and volume over the last week. His 2019 Prizm Base PSA 10 has been the biggest mover, though, with 14% growth over the last 14 days on a massive 148 total sales.
With Derrick Henry sidelined and Christian McCaffrey just now returning, Taylor has a decent argument as the best running back in the NFL. The Colts' lead back rushed for 172 yards and two TDs on just 19 carries against the Jets on Sunday, putting him up to 821 rushing yards on the season.
Taylor's 2020 Prizm Base PSA 10 is up 54% over the last 30 days, which is fairly strong growth when you consider it has a pop of just 71.
3. Jordan Love
Many collectors and investors have been waiting for Love to take over for Aaron Rodgers, and a Covid-related absence gave them what they wanted this Sunday. Unfortunately Love didn't play particularly well. That likely won't stop hobbyists from buying him, though, based on his recent spike in volume.
Love's 2020 Donruss Base PSA 10 has sold 73 times over the last 365 days, and 19 of those sales have come within the last two weeks. Those 19 sales have also resulted in a 103% jump in price.
Swanson hasn't been super popular in the hobby recently despite putting up 27 homers and 78 RBI during the regular season. He was mostly mediocre during the playoffs, but several big at-bats during the World Series made earlier struggles easy to forget.
Swanson's key 2017 Topps Base PSA 10 has sold just 56 total times over the last year, but 11 of those have come over the last 30 days with a 228% price increase.
1. Max Fried
Like Swanson, Fried is a critical part of Atlanta's young core. The Braves pitcher got the start in the series-clinching Game 6, and even added a second straight Gold Glove in the days after.
Fried's 2018 Topps Base PSA 10 has been the key card recently, with 47 of its 73 total sales over the last year coming in the last 14 days. Those sales have driven the price up plenty, too, with a 138% increase over the same period.
Track your collection and maximize your profit with Market Movers, the hobby's most powerful sports card pricing platform! Learn more here.
Note to readers: If you purchase something through one of our affiliates we may earn a commission.