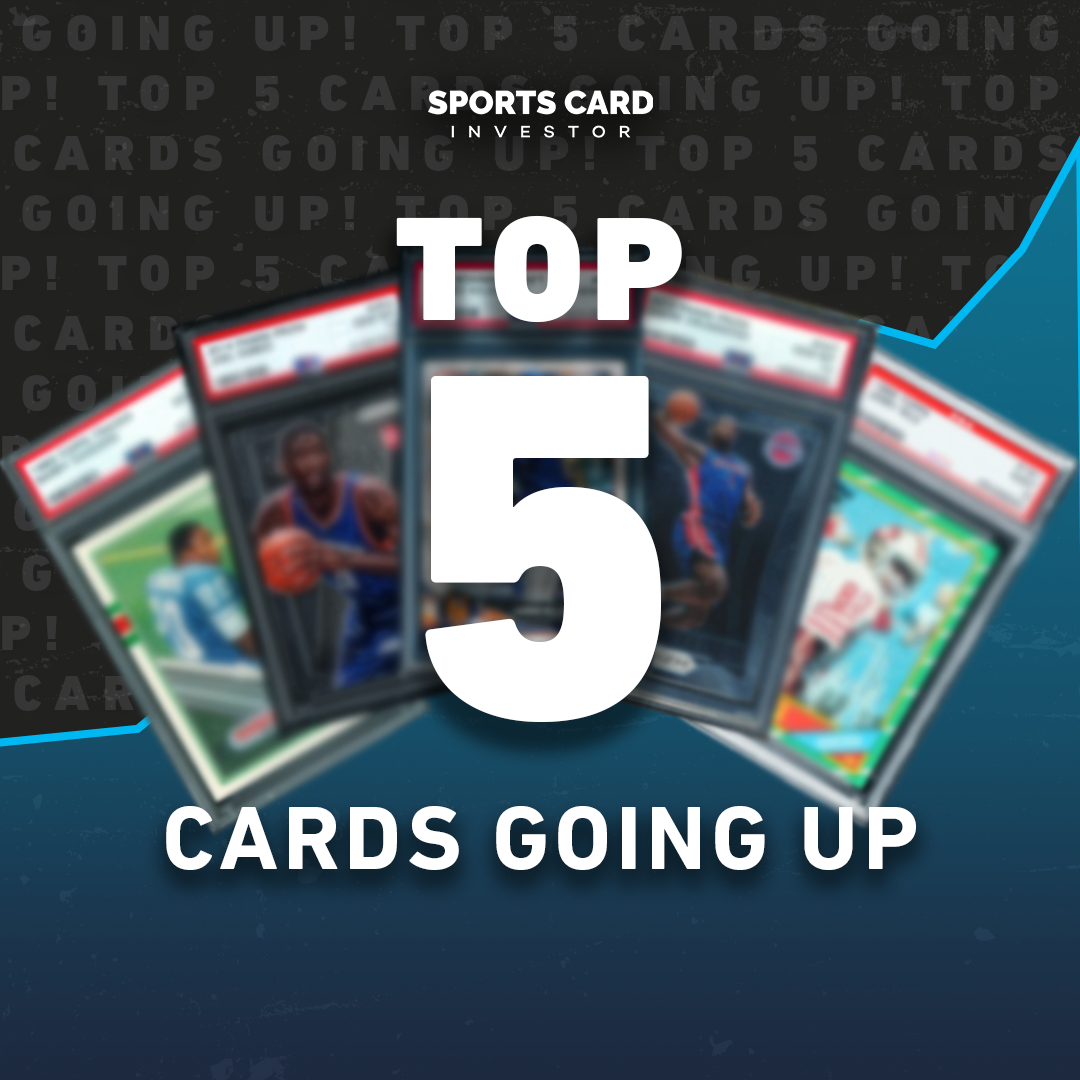 As expected, the Super Bowl and the NBA trade deadline had a major impact on the sports card market over the last week — from Matthew Stafford finally winning a Super Bowl to Ben Simmons landing in Brooklyn.
Read about Stafford, Simmons and other trending cards in this week's Top 5 Hottest Sports Cards:
5. Cooper Kupp
Once a non-factor in the hobby, the now-Super Bowl MVP has seen his key rookies really thrive throughout 2021 and 2022. The addition of Matthew Stafford to LA's offense completely changed Kupp's long-term outlook, and he's now viewed as one of the safer investments at the position.
Kupp's key rookies are his Optic options and Prizm Silver, and that Silver has been the big riser in recent days. His 2017 Prizm Silver PSA 10 is up 41% over the last seven days and recently hit the $600 mark.
4. Tee Higgins
Much has been made of the connection between Ja'Marr Chase and Joe Burrow, but Higgins was great this season, too. Often viewed as Burrow's best weapon before Chase's record-setting rookie season, Higgins was consistently good and even delivered a TD in Cincinnati's Super Bowl loss.
Higgins finished the regular season with nearly 1,100 receiving yards and six TDs, driving his 2020 Mosaic Silver PSA 10 up 97% over the last 30 days across 17 sales.
DiVincenzo is often considered a hobby sleeper in that dynamic 2018 NBA Draft class. A strong two-way player, his time with Milwaukee was likely coming to an end this offseason, so the Bucks moved him to Sacramento at the trade deadline.
An injury late last year meant he didn't contribute much to Milwaukee's title run, but he's back healthy in 2022 and should get plenty of playing time with the Kings. Whether you're a believer or a doubter, a verdict on DiVincenzo will likely be coming with that additional burn.
His 2018 Prizm Base PSA 10 got a trade deadline boost, and is up 100% over the last 30 days across 37 sales.
In the Top 5 for the second week in a row, Stafford was exactly what Rams fans were hoping he would be when he was acquired in 2021. The veteran QB won a Super Bowl in his first season outside of Detroit, and the title paired with his huge passing stats from the Lions have some wondering if he's Hall of Fame material.
One thing that isn't debatable is the growth in his card market over the last year or so. His Topps Chrome has been a popular target, though this week it's his 2009 Score Base PSA 10 that's been trending well.
Currently up 109% over the last 30 days, that Score has sold nine times in the last month despite a pop of just 18.
1. Ben Simmons
Simmons has become one of the most polarizing athletes in pro sports, but he's gotten his fresh start with Brooklyn and his card market can mostly only go up. Widely unpopular on the court, Simmons has occasionally seen his market jump, but there hasn't been much evidence of long-term value.
Even with Kyrie Irving and Kevin Durant next to him, it's hard to see how Simmons' game can ignite his card market after years of poor shooting and disappointing playoff performances. The NBA trade deadline gave him the expected boost, though, and his 2016 Prizm Mosaic PSA 10 has risen 140% over the last 30 days.
Track your collection and maximize your profit with Market Movers, the hobby's most powerful sports card pricing platform! Learn more here.
Note to readers: If you purchase something through one of our affiliates, we may earn a commission.