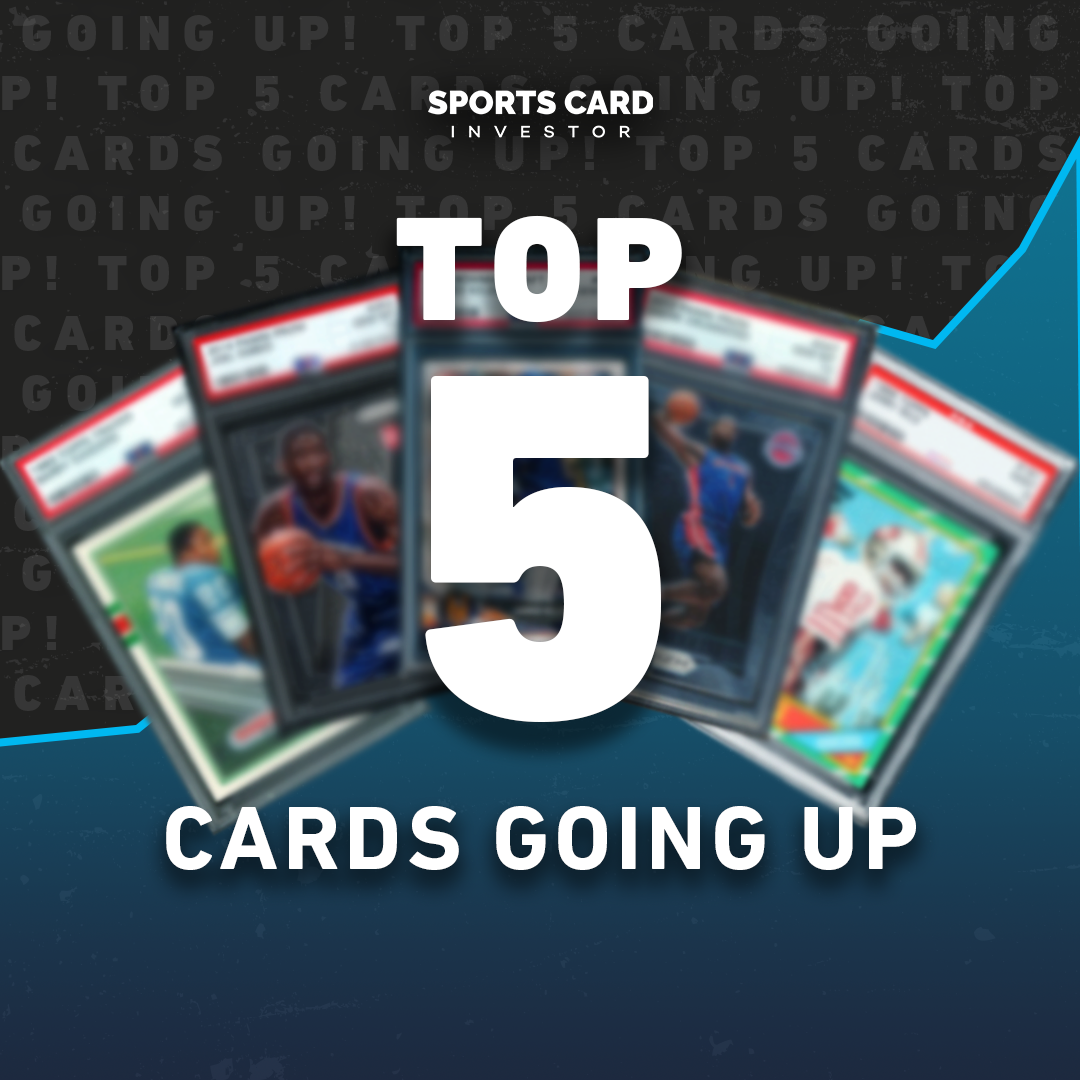 Some NBA Trade Deadline movement is still hitting the card market, with collectors and investors clearly more bullish on young guards like Tyrese Haliburton and Anfernee Simons.
Read about Haliburton, Simons and three other trending players in this week's Top 5 Hottest Sports Cards:
Outside of the James Harden-Ben Simmons trade, Sacramento moving Haliburton to the Pacers was probably the most talked about deadline transaction. Already one of the NBA's top young guards, Haliburton has had a solid card market when you consider his class has extremely low graded populations.
A long-term pairing with Chris Duarte could create one of the better backcourts in the league, but Haliburton got a boost right after the trade, too. His 2020 Hoops Base has performed well, though his 2020 Prizm Base SGC 10 is the one we'll highlight here with a 67% jump over the last 30 days.
A popular buy-low option from the 2018 class, Simons believers are cashing in now with CJ McCollum now in New Orleans and Damian Lillard injured. Simons has capitalized on the extra playing time so far, and has averaged 17 PPG this season while shooting 40% from 3-point range.
As it stands now, Simons is at worst the No. 2 option behind Lillard, and could even grow into the top option if Portland decides to move Lillard at some point. Either way, collectors and investors are happy with his 2018 Prizm Base PSA 10 up 87% over the last 30 days.
3. Kyrie Irving
The hobby has yet to really fall in love with Irving overall, but the Brooklyn Nets guard still sees some market bumps from time to time. Right now his boost is likely a combination of increased availability and fit with a new teammate.
Covid restrictions in Brooklyn have limited Irving to playing in just away games — those restrictions could be ending soon — and some are optimistic that Ben Simmons joining the Nets could improve the team on both sides of the ball.
Irving's 2012 Hoops Base PSA 10 is up 165% over the last 30 days.
Clearly one of the USMNT's best players during World Cup qualifying, McKennie recently went down with two fractures in his foot during Champions League play. His absence is a huge blow for the U.S.'s final three qualifiers, but his market hasn't been hurt too much.
Collectors are still excited about his cards leading up to the World Cup, with many expecting that to be a major moment for soccer cards and the hobby as a whole.
McKennie's 2018 Donruss Base PSA 10 is up 181% over the last 60 days.
Fultz finally made his season debut Monday night after missing over a year with a torn ACL. He finished with 10 points and six assists in 16 minutes, and Magic fans are hoping he continues to show the former No. 1 pick potential he's occasionally flashed.
Regular injuries make Fultz a risky buy, but a much-anticipated return has still moved his market in a positive direction.
His 2017 Prizm base PSA 10 is up 227% over the last 30 days.
Track your collection and maximize your profit with Market Movers, the hobby's most powerful sports card pricing platform! Learn more here.
Note to readers: If you purchase something through one of our affiliates, we may earn a commission.