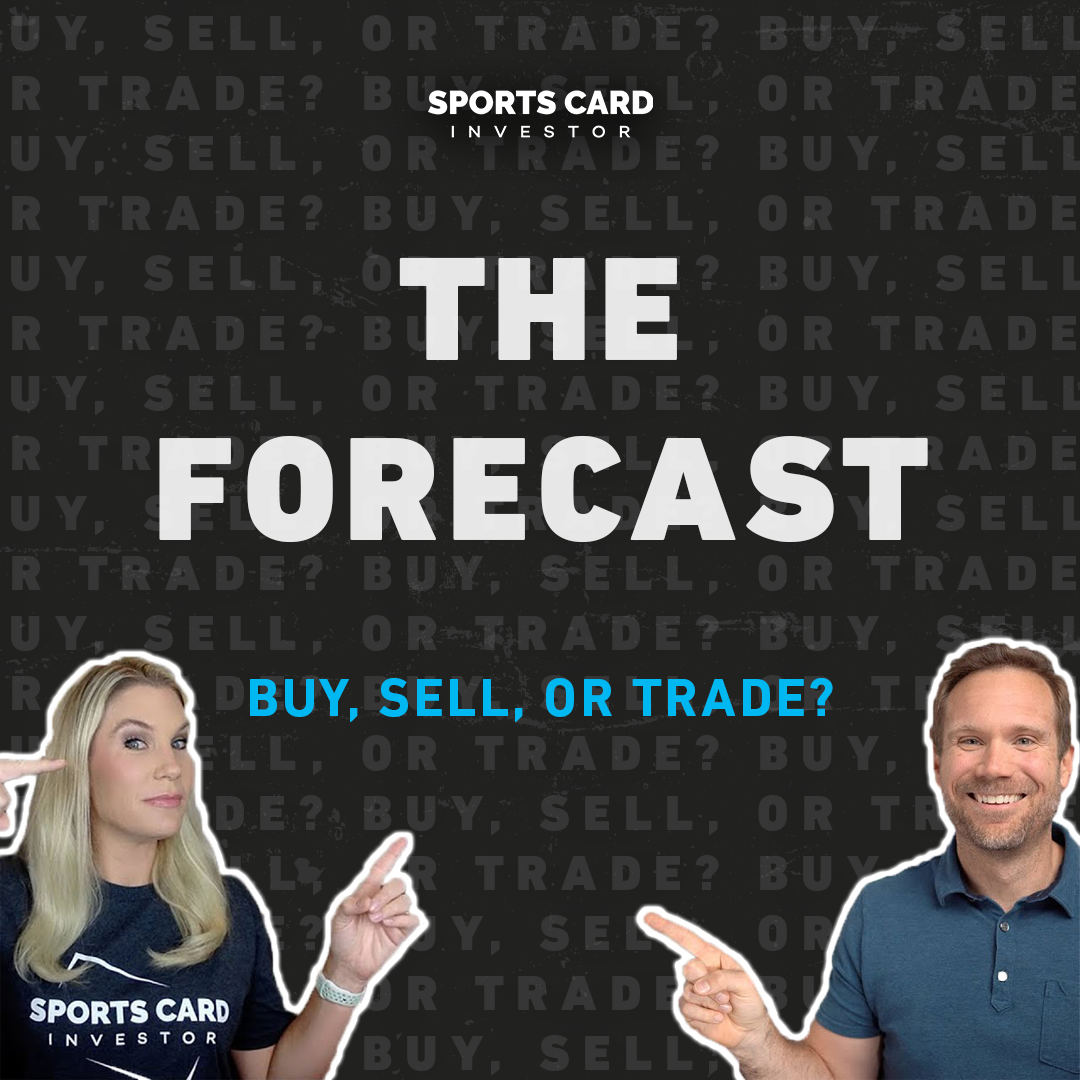 Currently one of the hobby's hottest players, Patrick Mahomes has been a little uneven to start the 2021 season. With as many interceptions through five games as he had all of last season, collectors have started to worry that Mahomes may not be as safe as many once thought.
We cover that and more community submissions in this week's Forecast:
Zach LaVine
LaVine has been a stud for years now, but being buried on bad teams like Minnesota and Chicago makes it hard for your card prices to go anywhere. He's not super popular in the hobby, but that could change this year if the Bulls' offseason moves pay off.
Chicago added Lonzo Ball and DeMar DeRozan this offseason after picking up Nikola Vucevic at last year's trade deadline, so many are expecting the Bulls to contend in the East. LaVine's 2014 Prizm Base PSA 10 is down 4% over the last 30 days while his 2014 Select Concourse PSA 10 is up 22% over the same period.
Patrick Mahomes
Few players in the hobby are viewed as more of a sure thing than Mahomes, but an uneven start to 2021 has collectors worried. The star QB has nearly 1,500 passing yards and 16 TDs through five weeks, but his six interceptions are already tied for his season total last year and are more than he threw in all of 2019.
It could be performance concerns, high prices, or a combination of both, but two of Mahomes' key rookies have been struggling over the last month. His 2017 Optic Base PSA 10 is down 19% over the last 30 days while his 2017 Donruss Base PSA 10 is holding even.
Baker Mayfield
Unlike Mahomes, the collecting community is still unsure about Mayfield. A hobby favorite during his rookie season, Mayfield has struggled to capture the potential many hoped for. Playing in a market like Cleveland doesn't help, but a lack of big stats has shifted the narrative around the QB lately, too.
Mayfield has thrown for 1,240 yards so far this season, but his four TDs through Week 5 has some fans concerned he might be turning into more of a game manager than a superstar. His 2018 Donruss Base PSA 10 is down 26% over the last 30 days while his 2018 Prizm Base PSA 10 is down 22% over the same period.
Joe Burrow
Back healthy after a major knee injury last year, Burrow is showing why Bengals fans were so excited. He's passed for nearly 1,300 yards with 11 TDs this season, though his prices haven't jumped like some expected.
Like several other young QBs, it's hard to see a clear path to an MVP or a Super Bowl for major price spikes with Burrow. His 2020 Donruss Base PSA 10 is down 14% over the last 30 days while his 2020 Prizm Base PSA 10 is down 7% over the same period.
Jack Eichel
Talent isn't an issue with Eichel, but health has become a serious one. The Sabres center has been sidelined with a herniated disc, and he and the team have disagreed on how to treat it. Now looking for a trade, Eichel's situation is complicated by the need to find a trade partner willing to let him opt for disc replacement while also giving Buffalo back what it needs.
Eichel's unique situation has stalled most of his movement, and his key 2015 Upper Deck Young Guns Base PSA 10 is down 7% over the last 30 days.
Track your collection and maximize your profit with Market Movers, the hobby's most powerful sports card pricing platform! Learn more here.
Note to readers: If you purchase something through one of our affiliates, we may earn a commission.