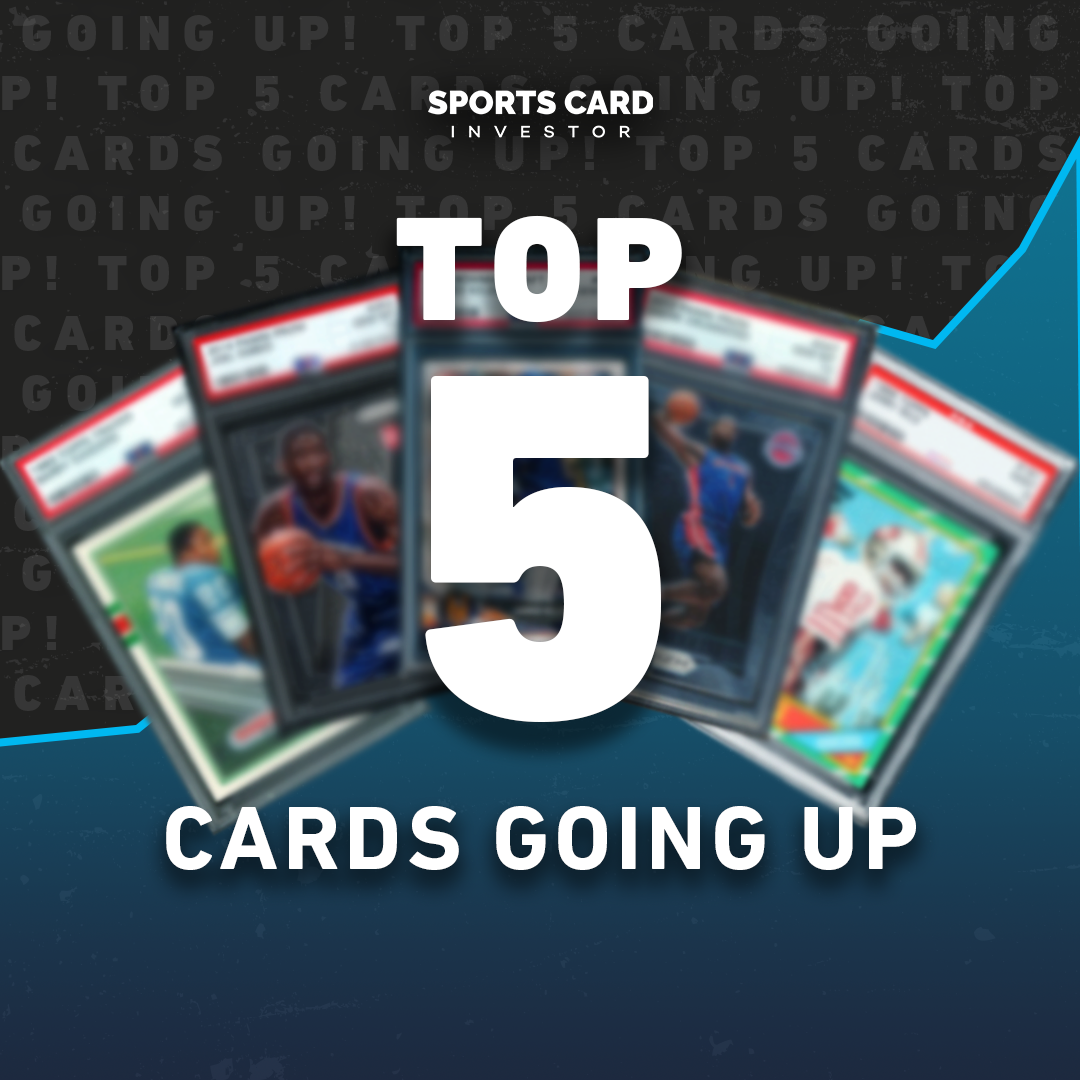 This week's Top 5 Hottest Sports Cards is led by a game-winner from Atlanta Hawks guard Trae Young and continued dominance from Los Angeles Angels star Shohei Ohtani.
Here's a glance at this week's Top 5:
5. Cale Makar
The 22-year-old Avalanche defender could be in line for the Norris Trophy as the NHL's top defenseman after winning Rookie of the Year in 2019-2020. His card prices aren't waiting for award season, though.
Makar's 2019 Upper Deck Young Guns Base PSA 10 is up 52% over the last 30 days.
4. Ronald Acuna Jr.
Acuna Jr. just keeps smashing the baseball — he's at a league-leading 15 home runs as of Tuesday afternoon and is an early favorite for the NL MVP award. He hit his first career walk-off home run against the Mets on May 19, and the prices on his 2018 Topps Update Base PSA 10 jumped from $200 on May 18 to $300 on May 21.
Overall, that Topps Update PSA 10 is up 59% over the last seven days while his 2017 Bowman Prospects PSA 10 is up a modest 31% over the same period of time.
3. Trae Young
Hitting a game-winner in your first career playoff game does some wild stuff to your card prices. Young sank the game-winning floater against the Knicks on Sunday, and his 2018 Prizm Base PSA 10 jumped right after.
That Prizm Base PSA 10 was sitting at around $274 on May 22, but jumped up to $350 by Monday morning. That jump of 28% isn't typically a massive one for some cards over a longer period of time, but it's quite uncommon to see with a high-population card almost overnight.
2. Gerrit Cole
Cole and the Yankees pitching staff just keep rolling. He's currently 6-2 on the season with a 1.81 ERA and 92 strikeouts in just 64.2 innings pitched. Cole pitched 7 shutout innings on Saturday, giving the Yankees their fourth straight start of 7 shutout innings for the first time since 1932.
Cole's 2013 Topps Update Base PSA 10 is up 94% over the last 60 days.
1. Shohei Ohtani
There's not much else to say beyond Ohtani has been dominating at the plate and on the mound. He's currently batting .268 with 14 home runs and 35 RBI while holding a 2.37 ERA in six starts.
Ohtani is an early AL MVP candidate, along with teammate Mike Trout, and his 2018 Topps Chrome Prism Refractor PSA 10 is up 102% over the last 30 days.
Track your collection and maximize your profit with Market Movers, the hobby's most powerful sports card pricing platform! Learn more here.