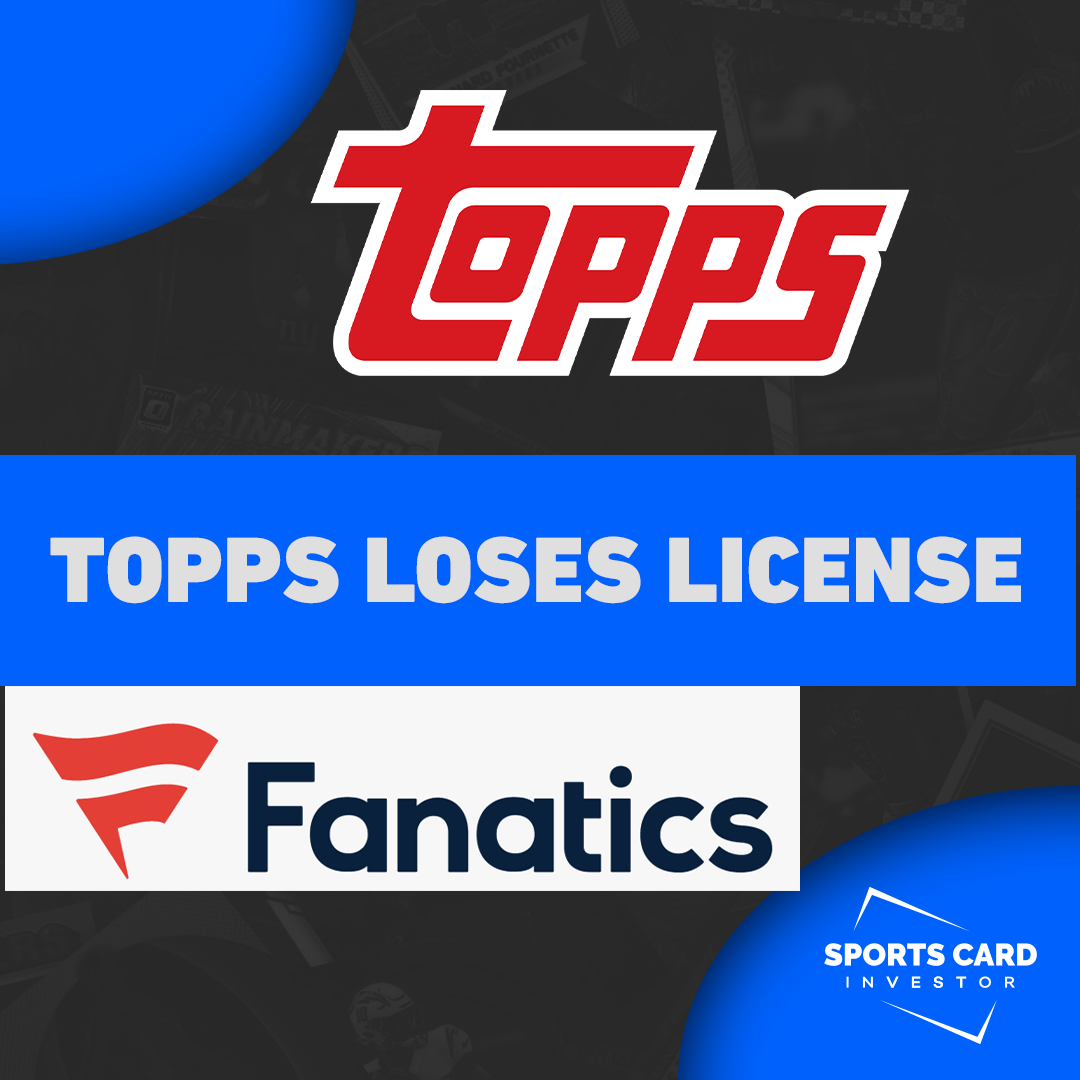 Editor's note: This story was updated to include information about Fanatics also acquiring licenses for NBA and NFL products.
Topps' hold on the MLB trading card market could be coming to an end.
According to reports from The Action Network, The Wall Street Journal and ESPN, MLB and the MLBPA have awarded exclusive trading card licenses to Fanatics in a shocking deal.
Exact terms of the deal weren't released, though Fanatics is poised to take over the union deal in 2023 and the MLB deal in 2026.
According to multiple reports, Fanatics also plans to go beyond baseball. The deal also involves both the NBAPA and the NFLPA, with Panini's current deals set to expire in 2025 and 2026.
Licenses with the players' unions allows cards to feature a player's image while licenses with the leagues allows team logos to be used. Panini currently uses a deal with the MLBPA to make baseball cards without team logos.
The move is a massive blow to Topps, which announced in April plans to go public in a SPAC deal. The deal valued Topps at $1.3 billion and included a $250 million investment from SPAC sponsor Mudrick Capital.
Though most known for trading cards, Topps recorded record sales of $567 million in 2020 behind cards, apps, gift cards and candy. According to The Action Network, Topps was given the chance to match Fanatics' deal but was unable to.
A memo from the MLBPA obtained by The Wall Street Journal and ESPN says the deal is expected to generate around $2 billion by 2045.
Sports Card Investor's requests for comment from Fanatics and Topps weren't immediately returned. Panini declined to comment.
Track your collection and maximize your profit with Market Movers, the hobby's most powerful sports card pricing platform! Learn more here.
Note to readers: If you purchase something through one of our affiliates we may earn a commission.