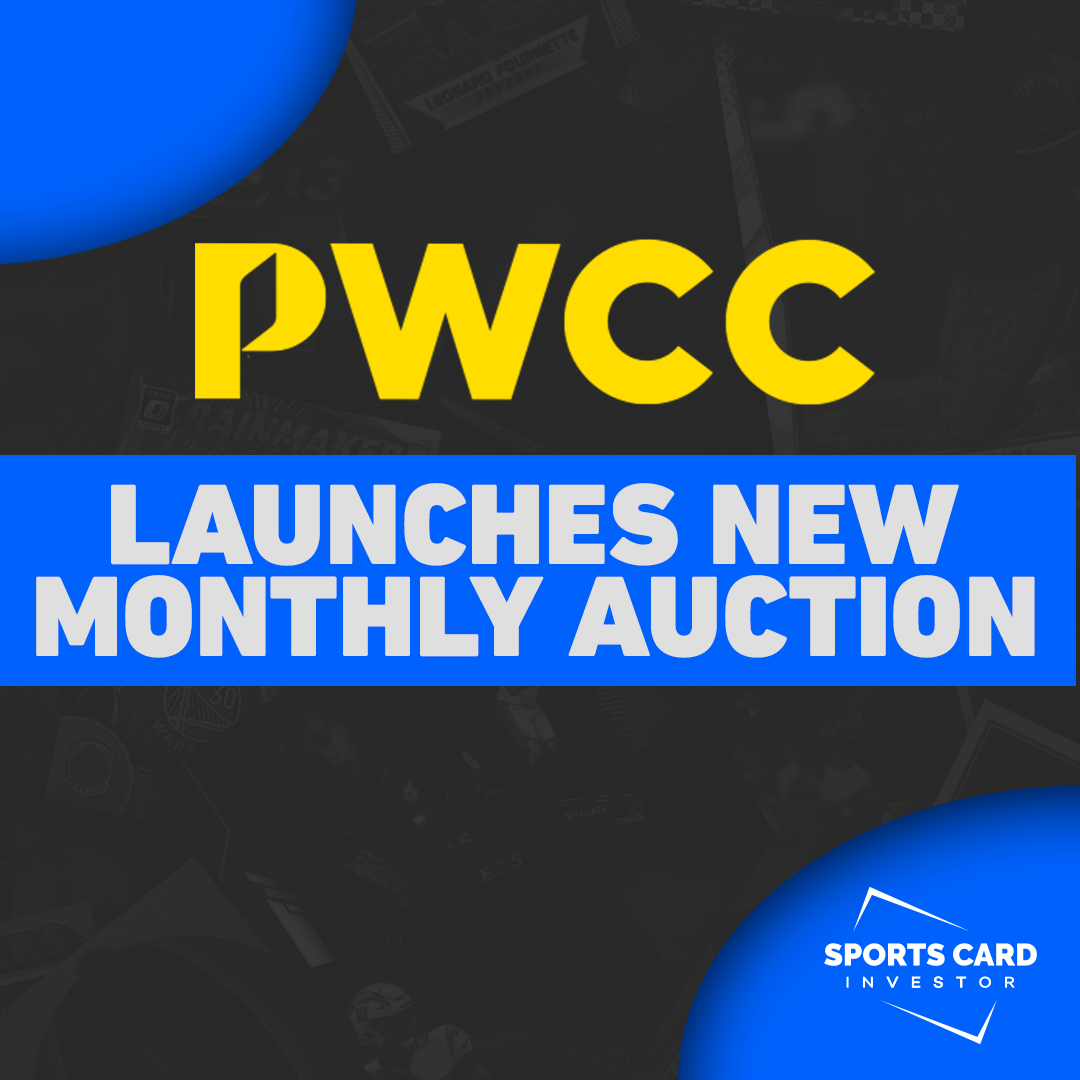 PWCC, one of the hobby's largest sellers of sports and trading cards, announced on Tuesday that a new Monthly Auction platform will debut on October 7.
With over 40,000 cards, the Monthly Auction will be PWCC's largest ever while also introducing a new extended bidding model.
Featuring new "closing windows," the extended bidding format is designed to make things a little more competitive without taking up too much time.
Ranging from 30 minutes to just one minute, the closing windows increase in pace throughout the night and require items to receive bids to move on to the next window.
"When we developed our Monthly Auction platform, we took a look at auctions throughout our industry and saw an opportunity to make extended bidding more engaging," Jesse Craig, PWCC's Director of Business Development, said in a statement. "Our new accelerated timer model will give auction participants a fast-paced competitive auction experience that will be as, if not more, exciting than sitting at an in-person auction."
The Monthly Auction will run for 17 days and close on six consecutive nights, beginning October 24. Each night will feature a specific category, with baseball ending first, followed by basketball, football, hockey, soccer and finally TCG.
"It's always been our opinion that when you get like-minded investors or collectors going after assets for one evening it creates excitement and buzz," Craig said. "You see more action than if you spread it out."
According to Craig, the new Monthly Auction will mostly fall between PWCC's Fixed Price Marketplace and the high-end Premier Auction, though he says to expect some items to reach the same prices as assets in the Premier Auction.
Along with the Fixed Price Marketplace, the Monthly Auction is the second major move PWCC has made since having its selling privileges restricted by eBay for alleged shill bidding.
PWCC says it's putting a priority on security with the Monthly Auction, and will utilize two third-party firms to oversee bidding.
Track your collection and maximize your profit with Market Movers, the hobby's most powerful sports card pricing platform! Learn more here.
Note to readers: If you purchase something through one of our affiliates, we may earn a commission.