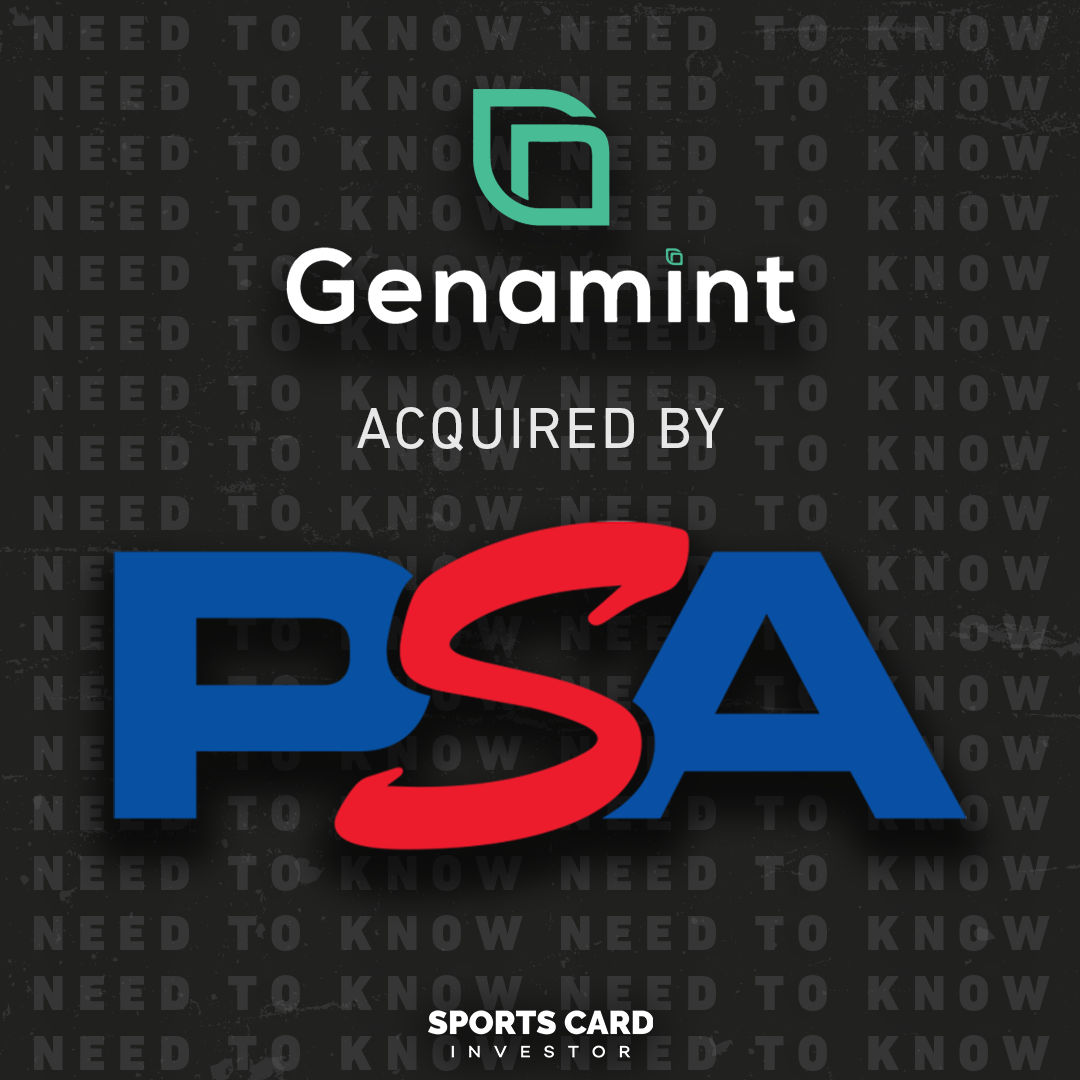 PSA announced Wednesday that it has acquired software company Genamint in an attempt to improve its card grading process with next-gen technology.
Genamint will help analyze cards in real-time and provide support for human graders while detecting alterations to cards, PSA says. Genamint will also provide additional security with unique card identification that will help track each card over time.
"Acquiring and integrating Genamint will allow us to grade more trading cards faster while improving accuracy," Executive chairman of Collectors Universe Nat Turner said in a statement. "The reputation PSA has established as the industry's card grading authority is important to protect and enhance. This acquisition is one of the first steps toward furthering PSA's capabilities as the foremost authority in grading trading cards."
In a phone call with Sports Card Investor, Turner said Genamint will help protect the integrity of the PSA label while supplementing the human part of the grading process.
"Any human process is susceptible to the occasional mistake and you can't really blame them when the demand is really high and the fraudsters are getting better," Turner said. "By definition fraud is hard to detect, so as a collector I personally viewed it as very necessary and PSA felt the exact same way."
Genamint founder and new VP of Product Management at PSA Kevin Lenane said Genamint will be joining with PSA effective immediately.
"I'm excited to start working with the team at PSA," Lenane said. "We expect to significantly enhance PSA's capacity by implementing our technology and taking PSA's grading process to the next level through our unique capabilities including card diagnostics."
The acquisition comes less than a month after PSA announced it was suspending the majority of submission service levels in an attempt to catch up on a massive backlog of cards.
PSA President Steve Sloan said in March that the goal was to return service levels in a tiered approach by July 1 and Turner said Wednesday that, despite Genamint joining immediately, card grading won't be sped up yet and the target date hasn't changed.
"That's still the target for sure," Turner said. "I don't see that moving up. This integration is going to take a few months at a minimum. There's a lot of infrastructure that we have to build — image capture of cards before and after grading is not a trivial system to build given the number of cards we're handling. A lot of things have to be put in place at the scale that we have."
The acquisition of Genamint is the newest of several attempts by PSA to deal with what Collectors Universe President and COO Joe Orlando has called a "tsunami" of new submissions.
PSA announced plans in March to expand its headquarters and operations facility by over 58,000 square feet after already doubling facility space to over 125,000 square feet. PSA also says it has hired an additional 250 employees since October 2020.