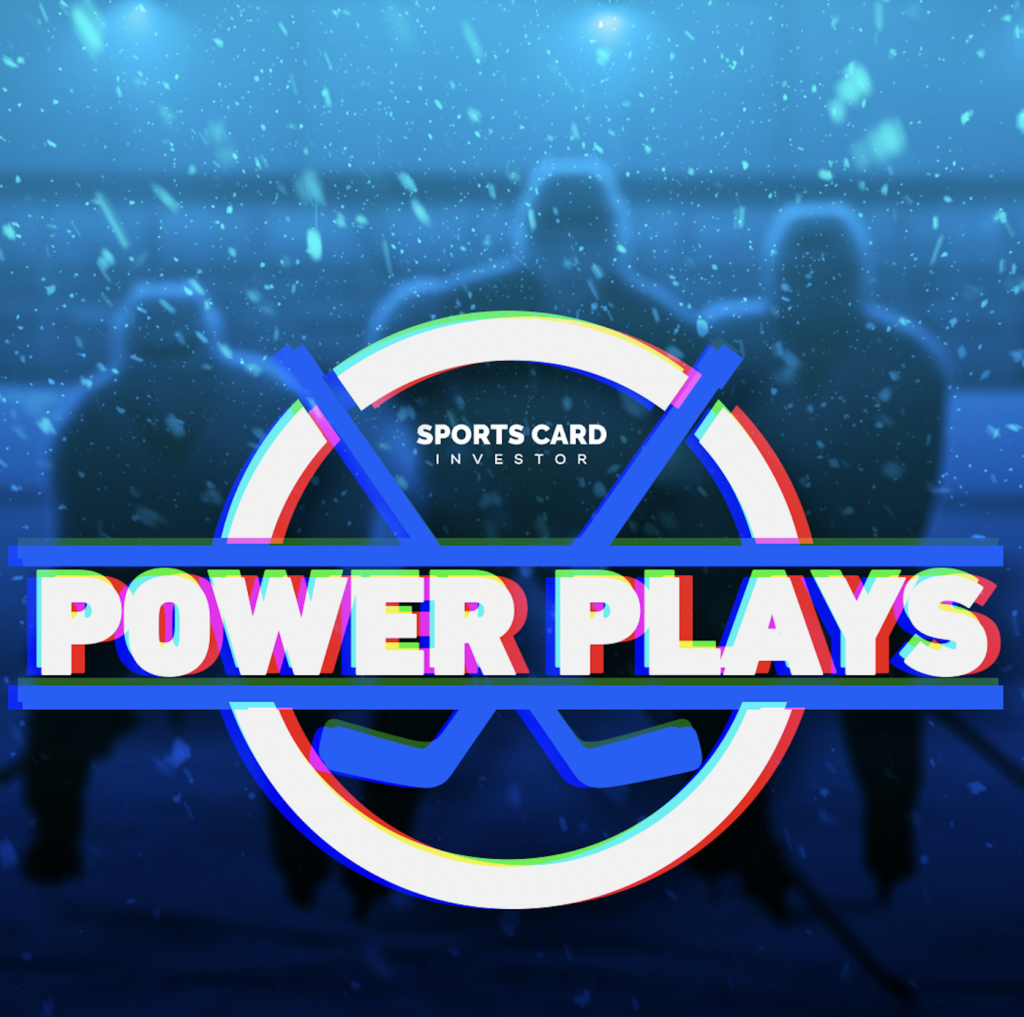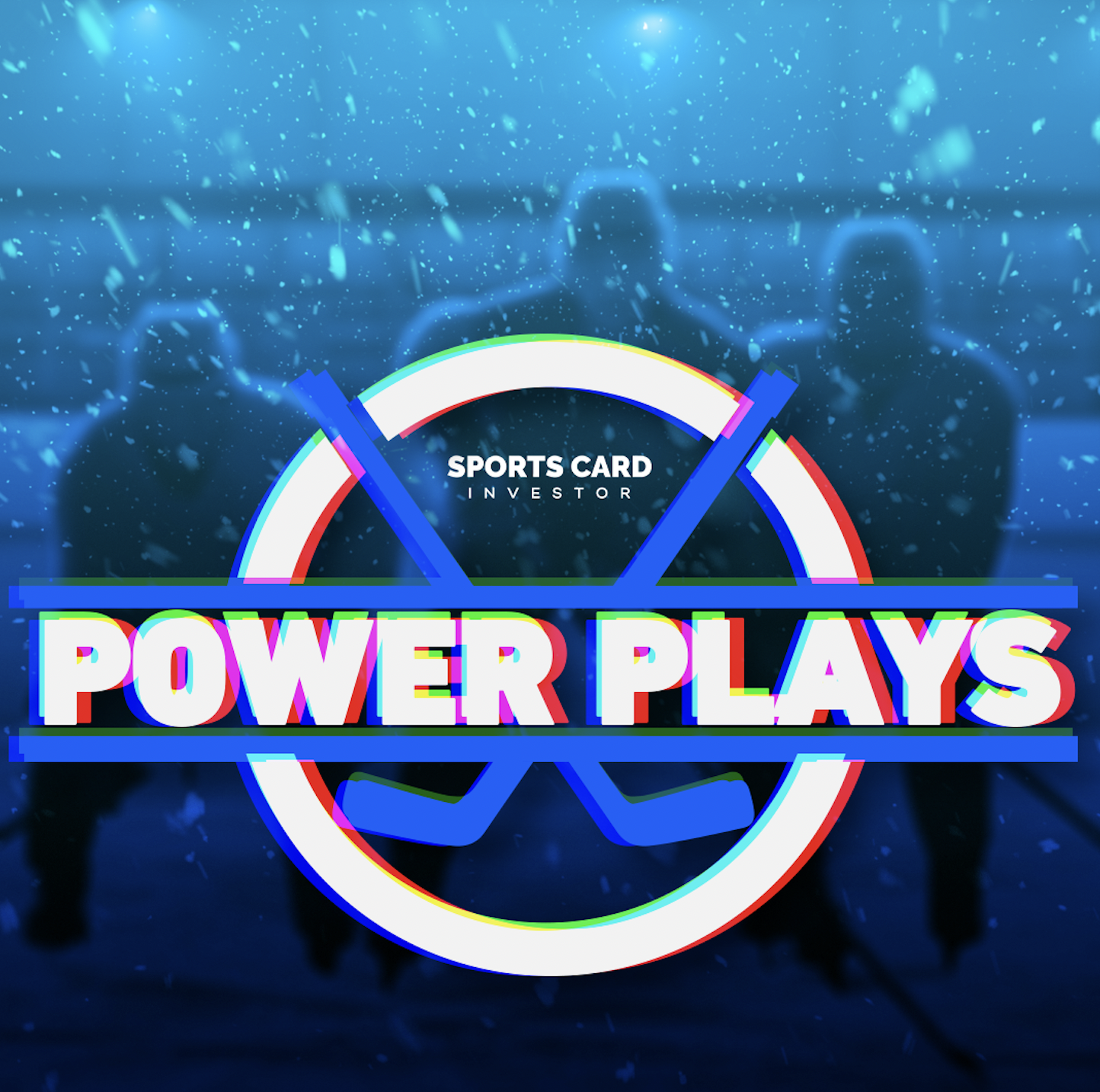 Power Plays: Upper Deck Series 1 Young Guns Preview
With the long-awaited (and delayed) release of Upper Deck's flagship hockey product finally here, we've produced a list of Young Guns every collector needs to have.
Trevor Zegras – Anaheim Ducks – Center
Not since Connor McDavid has a rookie captivated NHL fans like Zegras has this year. Whether it's creating exciting new innovative variations of "The Michigan" goal or scoring blindfolded during the NHL All-Star Game Skills Competition, Zegras has become the face of the modern league. As the new generation of offensive players continues to focus on speed and skill based play over a previously treasured physicality, Zegras has cemented himself as the poster boy of what could be considered the "Post-Fortnite" era of hockey.
Zegras' 2021-2022 Young Guns raw was seeing lofty pre-sales for $350, coming in as one of the highest presales in recent history. As it stands, Zegras seems to possess a similar trajectory that we saw with Kirill Kaprizov last season. As both players are exciting and high scoring, expect Zegras to equal, if not potentially supplant Kirill as the most exciting young player and most highly sought-after rookie of the modern era.
Cole Caufield – Montreal Canadiens – Wing
At the end of the season, when Montreal capped an improbable run to the Stanley Cup Finals, Cole Caufield was the name on Habs fans' collective minds. This season, for all intents and purposes, has been a wash for the Canadiens. Fortunately for the team's followers and management, there does appear to be a glimmer of hope in the form of new head coach Martin St. Louis.
Caufield, who has ping-ponged back and forth from the AHL this year, seems to have finally found his game under the new bench boss, which can be attributed to their similar physical characteristics and style to their respective games. Caufield even went as far as to express his youthful admiration for St. Louis, and explained that he wore the same number of Marty because of their familiar attributes. Whatever the reason for Caufield's renewed expectations, the hobby continues to be high on the diminutive Montreal winger. Consider Caufield the strongest number 2 option to Zegras. 
Spencer Knight – Florida Panthers – Goaltender
Behind every wagon is a strong ox. For the Florida Panthers, they've gotten impressive goaltending from their expensive starter, Sergei Bobrovsky. However, Bobrovsky isn't considered the long-term solution for Florida, but more of a pricey placeholder. The team has every intention of hitching its wagon to Spencer Knight and riding its young goaltender into a future hopefully brimming with Stanley Cup parades.
The Panthers nucleus is one of the youngest and most talented in the league, so Knight will have to produce at the high level expected of a team with virtually no weaknesses. Last year, the Panthers succumbed to the eventual champion Tampa Bay Lightning, largely due to inconsistent goaltending against their high-powered in-state rivals. Knight promises to factor heavily into this feud in the future. While goaltenders, especially ones in less popular markets, aren't always a welcomed play for investors, Knight may prove to be the exception to the rule. If Florida starts winning championships and the goaltender proves to be a significant part of those trophies, expect the hype to translate into very strong value numbers for the young netminder. A possible valuation comparison might end up being Igor Shesterkin of the New York Rangers.
Jamie Drysdale – Anaheim Ducks – Defenseman
The generational hype surrounding Cale Makar as the league's next Paul Coffey has many collectors trying to predict the next great puck-rushing defenseman. Drysdale has emerged as a poor-man's Makar, which shouldn't be underestimated or discounted. While he likely won't match Makar's offensive output, the 19-year-old Toronto native has the benefit of playing for an exciting young squad with a ton of attention now, after Zegras and Troy Terry's standout play this season.
Another thing to consider is that Drysdale began his NHL career earlier than Makar, who had the benefit of playing a little longer in the collegiate system before turning pro. Regardless of if he becomes a point per game defenseman, Drysdale looks to become a fixture of the modern NHL blueline. While a valuation comparison of Makar or Quinn Hughes might be unrealistic, it's not unfair to think Drysdale could occupy the space right beneath them.
Jeremy Swayman – Boston Bruins – Goaltender
Bruins fans have spent the bulk of 2022 debating whether Tuukka Rask or Tim Thomas is their greatest goaltender of all time. (What, no Andy Moog love?!) The announcement by Rask that he was ending his comeback attempt and officially retiring prompted some concern among Boston fans about their immediate health in net.
Thankfully, Sway's play has the Bruins faithful a lot more confident about their future in goal. The Alaskan netminder has put up sparkling numbers during his first season and a half of play, indicating a strength for the Bruins as they rebuild a team largely still-buoyed by their previous success of the 2010s. With the growing respect and admiration of head coach Bruce Cassidy, expect Swayman to develop strong value as an exciting young goaltender for an original six franchise.
Ross Colton – Tampa Bay Lightning – Wing/Center
Somewhat of a sleeper pick, Colton is best known for scoring the game winning goal in the Stanley Cup-clinching game for the Lightning last season. Originally a Devils fan from New Jersey, Ross plays with a nasty, agitating edge, which compliments his decent hands and above-average skating. All of these characteristics, combined with a desire to constantly improve his game, bodes well for Colton down the road. It's obvious that the Lightning have a bulk of their cap space tied up in long-term deals for their very talented core.
As such, younger players with cap-friendly contracts like Colton and Taylor Raddysh are as important as ever for a team trying to maintain its grip on a budding Stanley Cup-winning dynasty. Additionally, Colton has had the benefit of veterans like Corey Perry and Pierre Eduard Bellemare taking him under their wings this season, which has led to a more well rounded game for the energetic forward. It's safe to project Colton's potential to someone like Nick Foligno in his prime. Card-wise, Colton will likely have a much more reasonable entry point, with so much of the attention on other YGs. For this reason, he should be looked at as a decent option to stash away for a rainy day. 
Tanner Jeannot – Nashville Predators – Wing
Anyone lucky enough to watch the outdoor game last week between the Nashville Predators and Tampa Bay Lightning was not only privy to one of the best games ever played outdoors, but also one of the most physical in recent memory. Nashville is a big, strong team that uses its size and intimidation to throw opponents off their game. A focal point to this hard-nosed strategy is Tanner Jeannot. After a strong season in the AHL, Jeannot has led the league in goals scored by a rookie this year and garnered 2nd-line minutes for most of the season. The young power forward is a throwback to players like Keith Tkachuk and John Leclair, using a combination of size and speed to make opponents miserable. Displaying a willingness to fight anyone and hands capable of scoring 30+ goals consistently, Jeannot gives the Predators a quality top-6 option, especially with the uncertainty behind Filip Forsberg's future with the organization. If needed, Jeannot can be expected to take his place in the top line.
Even though Nashville players don't usually trade at a high value, investors tend to enjoy colorful players with tenacity to accompany their scoring exploits. Jeannot is able to provide this to fans, so expect his value to climb depending on his continued solid play. A Calder nomination for rookie of the year should be a deserving accolade for Jeannot this season.
Track your collection and maximize your profit with Market Movers, the hobby's most powerful sports card pricing platform! Learn more here.
Note to readers: If you purchase something through one of our affiliates, we may earn a commission.