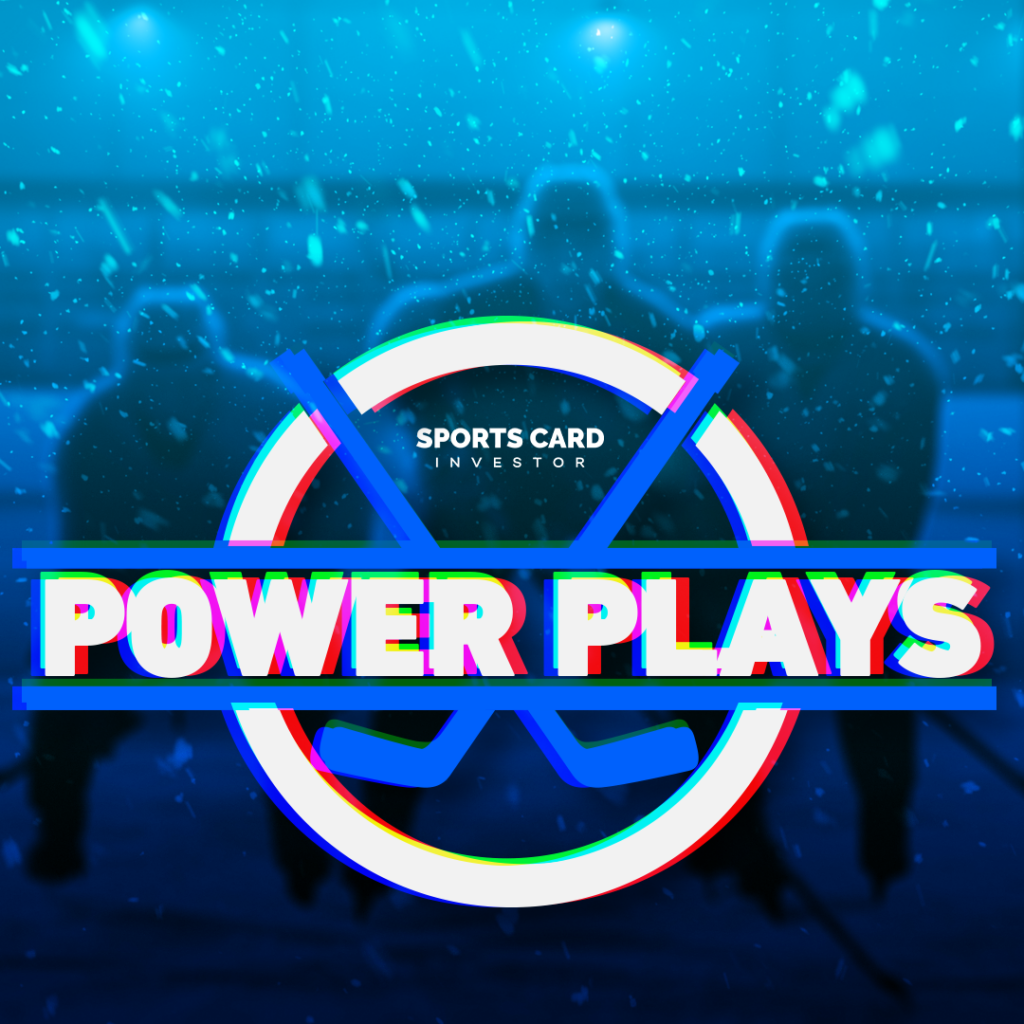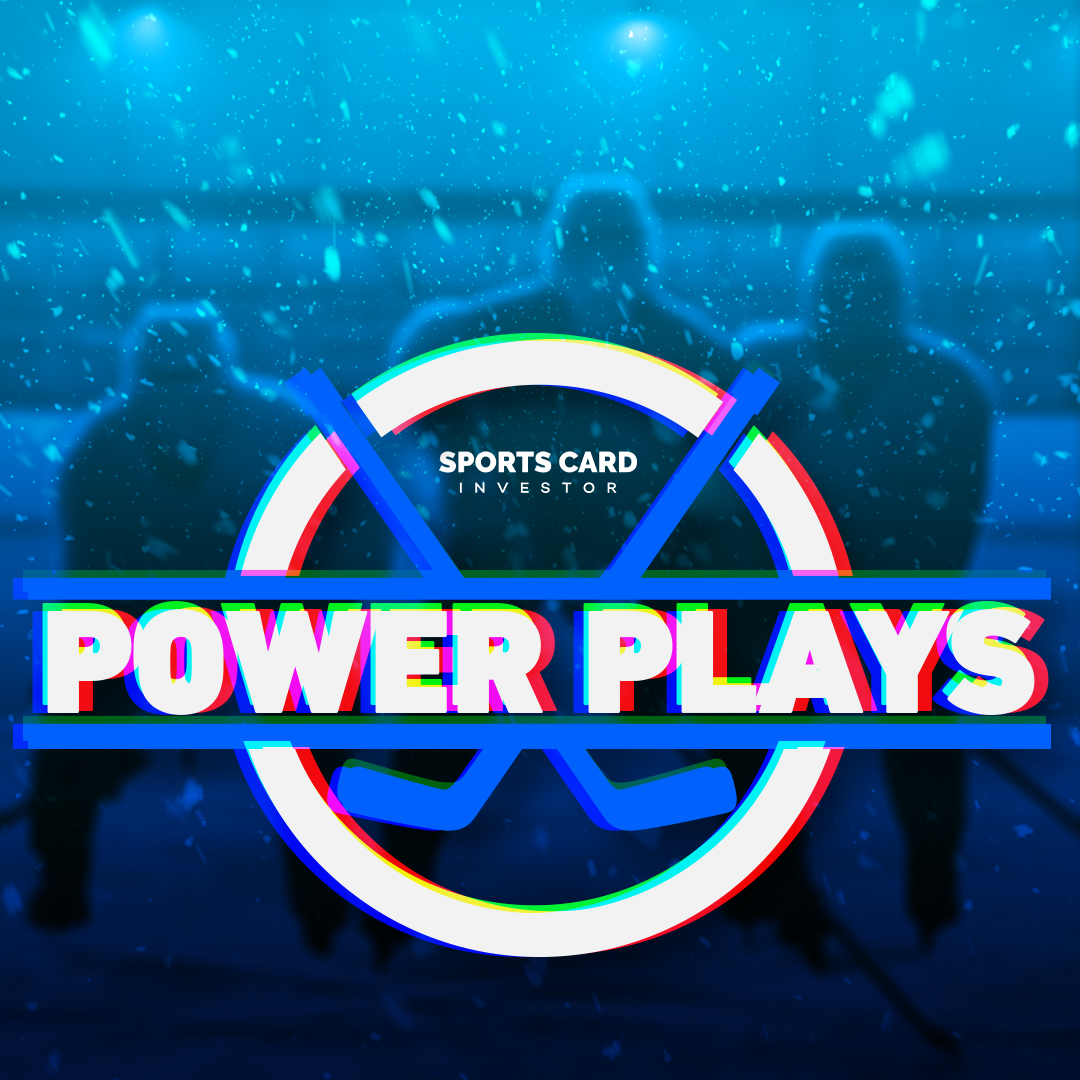 Power Plays: Troy Terry Rises While Alexis Lafreniere Slides
As we officially enter the one month mark from the beginning of the season, early divisional races are beginning to take hold. While many strong teams have picked up from where they left off last year, some teams — Montreal and Colorado, specifically — have regressed. Is a young star in Anaheim beginning to blossom? Will Draisaitl and McDavid continue their domination?
Power Plays focuses on a premier list of players and their Young Guns during the NHL season. The list will feature different players as the season progresses depending on performance and any transactions/moves that may impact their existing value.
Top Stars
Connor McDavid & Leon Draisaitl – Center/Wing – Edmonton Oilers
It is feasible that this column could feature McDavid and Draisaitl for the entire remainder of the season. Apparently the Oilers have gone 9-1 since they adopted a team dog. That must be why they're playing well, because any expectation for Mikko Koskinen to stay hot in goal for Edmonton should be significantly metered. Draisaitl, currently leading the league in scoring, sees his 2014 Young Guns PSA 10 up 30% this week, while McDavid (2nd in scoring), sees his 2015 Young Guns PSA 10 up 40% since the start of the season.
Nathan MacKinnon – Center – Colorado Avalanche
When a team has astronomically high expectations going into a new season, investors tend to have similarly high value expectations. In the case of MacKinnon, he isn't scoring goals at the clip he has previously done in his career, with a woeful shooting percentage of just over 4%. While he still eats up ice time and factors into most scoring, the slow start from the Avs has translated to a 15% dip for his 2013 Young Guns PSA 10 and a similar 9% drop for his Raw YG. NHL pundits still have plenty of confidence in the team, but they are only digging themselves deeper, the longer their slow start continues to fester.
Newer/Recent Stars
Cale Makar – Defense – Colorado Avalanche
Did we mention the Avalanche aren't good this year? As the top defensman on the Avs blueline, Makar had been logging upwards of 25 minutes of ice time per night. A recent injury (not serious) has prevented him from suiting up for any games in November, but his -8 in October left little to be desired for collectors. The ensuing combined value dip of 13% shouldn't be looked at as more than anything other than a correction. Makar will find his game, along with the rest of this supremely talented Avalanche squad, but he needs to stay healthy and improve his defensive zone play if he is to continue to live up to the very high expectations. Perhaps a pre-season Norris trophy prediction for Makar was a bit too much.
Kirill Kaprizov – Left Wing – Minnesota Wild
Kaprizov has dipped in value again this week, with a 9% dip to his 2020 Young Guns PSA 9 and 6% correction to his 2020 Young Guns PSA 10. Part of the issue is that Minnesota has many more scoring options than last year, translating into fewer goals for the young Russian superstar. The depth of the roster coupled with a late start due to contract delays means that Kaprizov hasn't scored as much as expected. While these dips still seem very minimal, holding should still be advised as Kaprizov is just one hat trick or 4-point game away from rekindling hobby hype. Assuming he becomes another SportsCenter play of the week mainstay, expect a nice return to hobby value glory.
Nick Suzuki – Center – Montreal Canadiens
The Nick Suzuki era has taken hold in Montreal. At nearly a point-per-game pace with only a gentle -1 given the terrible shape of his team, Suzuki has been a dominant force for his lackluster Habs team. Being a high performing player on one of the highest visibility teams in all of hockey can be very advantageous to your value, and Suzuki's combined 2019 Young Guns price is up 17% in the past week. The hype on this kid is very real and very justified.
Tim Stutzle – Left Wing – Ottawa Senators (New addition)
One of the three most hyped rookies in last year's product offering, Stutzle makes the list this week for dubious reasons. While the Senators are off to the start the general hockey world assumed, Stutzle has particularly struggled. He still has yet to score a goal and his current point projection is a whopping 34. For a player with this much fanfare, he needs to get back to the exciting play that helped garner interest during his rookie season. Expectations remain relatively high for the young German forward, but hobbyists appear ready to move on. We are currently seeing his 2020 Young Guns Raw take a 40% hit since the start of the season.
Rising Stars
Jack Eichel – Center – Las Vegas Golden Knights
The Jack Eichel sweepstakes has finally ended, with the Las Vegas Golden Knights standing victoriously over the rest of the NHL. After an offseason in which Rangers fans likely went out and preemptively bought Eichel sweaters, Jack can finally leave the cold unforgiving climate of Buffalo for the dry and sunny party city of Las Vegas. With the trade being announced, several sales occurred, causing nearly a 30% increase in combined value. However, with Eichel expected to miss the majority, if not all, of the regular season due to a disc replacement surgery, expect his value not to change much until an updated injury recovery timeline surfaces. That being said, once photos of Eichel in VGK practices begin to surface, expect hobby interest to reignite for this tremendously talented young star.
Jack Hughes – Center – New Jersey Devils
After a great start to his season, Jack Hughes has quickly found himself sidelined with a shoulder injury. His current timeline for recovery is a minimum of five weeks. For hobbyists that were already worried about if his slender frame could handle the rigors of the NHL, this doesn't bode extremely well. Additionally, his 2019 Young Guns PSA 10 has a high pop count, placing even more importance on his on-ice performance. At this point, with his injury, it's difficult to advise on Hughes one way or another. If his two-game sample is accurate, you can expect a player that puts up good numbers, albeit in bunches. This can combine with a much improved NJ Devils roster to get his value back on track, but for the time being, Hughes is seeing weekly declines. Interestingly enough, hawkish investors have been using these dips as opportunities to buy into the former No. 1 overall draft pick.
Alexis Lafreniere – Left Wing – New York Rangers
With zero points in the month of November and zero points since last being mentioned in Power Plays, Alexis Lafreniere is in trouble. Already drawing the ire of recently appointed Head Coach, Gerard Gallant, time is absolutely running out for the enigmatic winger. After seeing only nine minutes of ice time in a 6-5 OT loss to the Oilers, one would have to assume that management and coaching has lost faith in their draft pick. Don't expect Lafreniere to break out without ample ice time. Dumping while his value is plummeting is never advisable, but many bought in very high on "Laffy," causing panic selling. You'd hope that he can find his game, as high draft pick busts aren't good for the game. But without ice time or confidence from his coaching staff, it would be difficult to see any sort of turnaround. Additionally, if he gets sent down to Hartford, expect a mass sell off.
Mikhail Sergachev – Defense – Tampa Bay Lightning (New addition)
Tampa Bay Lightning fans are well aware of the absolute unit that is Mikhail Sergachev. Now, the rest of the league has begun to recognize Sergachev's place among the top young defenseman in the league. Equally good in his own zone as he is joining the rush, Sergachev has been able to fly under the radar while Quinn Hughes and Cale Makar have garnered most of the attention. His 2016 Young Guns PSA 10 is quietly up 60% in the last 30 days. Perhaps his two-game suspension for targeting Mitch Marner's head in Toronto brought more attention to the player's profile. Regardless, Sergachev will only get better, and his value will reflect this accordingly.
Troy Terry – Center – Anaheim Ducks (New addition)
Being coached by Joe Sakic when you're 8 years old sounds like a slightly unfair advantage. Troy Terry had this incredible benefit during the 2004-2005 lockout season. A Denver native that won the NCAA championship in 2017 with Denver, Terry has finally seen his game elevated to Rising Star contention. After a tremendous start for his season being heavily featured for the young Anaheim Ducks, Terry has seen his 2018 Young Guns Raw increase by 40% just in the last week. At $10, Terry is still a very safe and sound investment opportunity, especially if you are looking to grade while pop counts are still relatively low.
Great Players with Cheaper Cards
Steven Stamkos – Center/Wing – Tampa Bay Lightning
As the Lightning continue to face a first half of a season without their best player, Nikita Kucherov, Stamkos has provided tremendous support in the offensive department. In doing so, the Lightning captain has seen his value steadily grow with each passing week. His 2008 Young Guns PSA 10 has seen a 40% bump just in the past week. Stamkos seems like a lock for the Hall of Fame and his value has gotten closer to the MacKinnon level with each passing week, so count on Stamkos to provide your portfolio with the stability to help you sleep at night. Be advised that there is always the looming potential for injury with Stamkos, but it's been less of an issue in the last year.
Track your collection and maximize your profit with Market Movers, the hobby's most powerful sports card pricing platform! Learn more here.
Note to readers: If you purchase something through one of our affiliates, we may earn a commission.