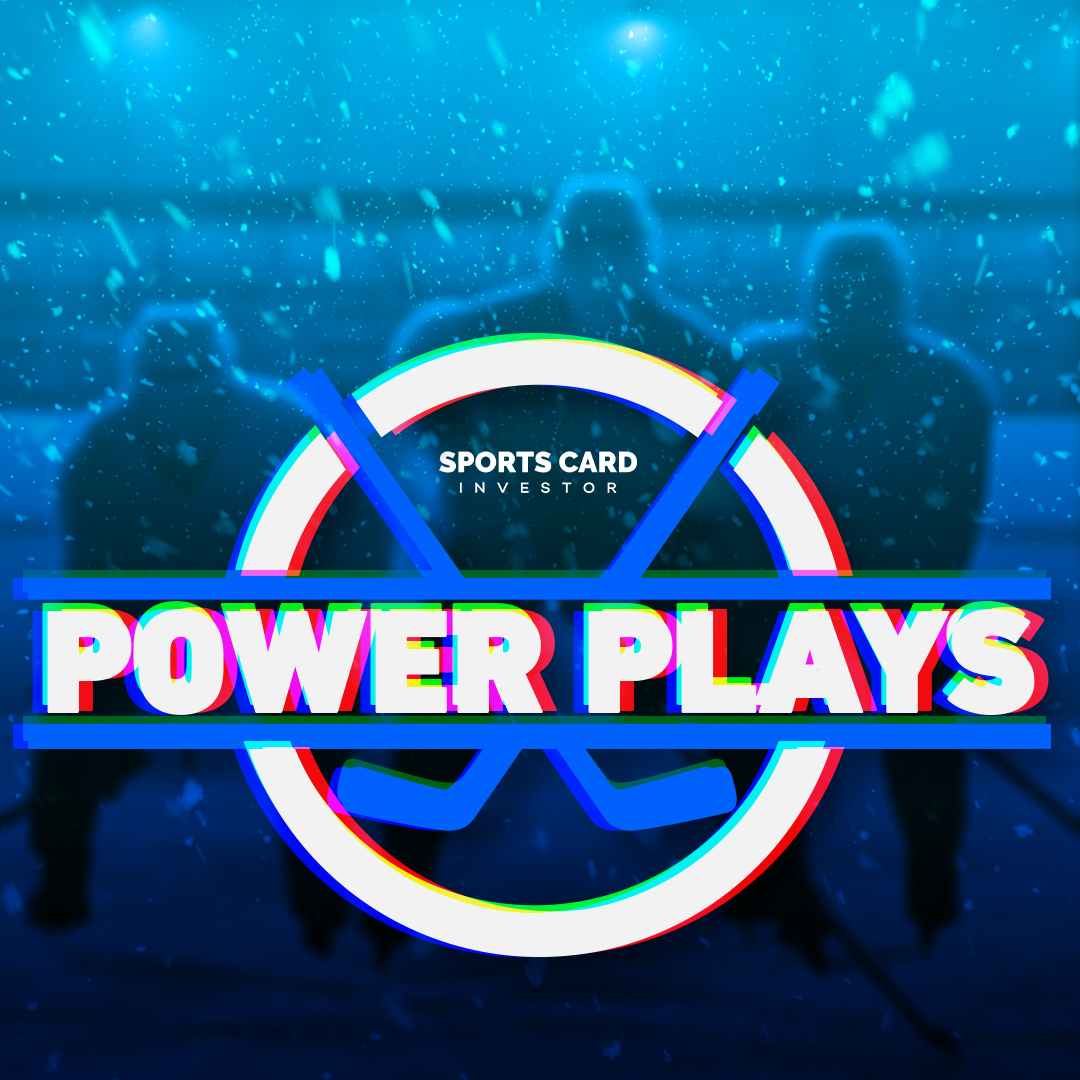 A coaching change in Edmonton has expectations to bring good fortunes for the high scoring duo of Connor McDavid and Leon Draisaitl. Over on Broadway, a New York Rangers trio of Chris Kreider, Igor Shesterkin, and Artemi Panarin provide Mika Zibanejad and Adam Fox plenty of help.
Power Plays focuses on a premier list of players and their Young Guns during the NHL season. The list will feature different players as the season progresses depending on performance and any transactions/moves that may impact their existing value.
Jake Oettinger – Goaltender – Dallas Stars
Oettinger saw this year yield the perfect storm for promoting his career along. The early retirement of Ben Bishop, combined with Braden Hotlby's injuries and Anton Khudobin's poor play (resulting in a rare AHL demotion for the goalie) helped thrust the young American goaltender into the spotlight. Oettinger has responded positively and shown that he is capable of becoming the No.1 in Dallas. While the Stars have had mixed success in the past with developing goaltenders (Jack Campbell), it does appear that they are moving Oettinger along correctly and efficiently without stunting his development. If a young goaltender is capable of playing earlier, no longer is the old boy mentality of the NHL forcing them to play as many redundant minutes in lower leagues. If you're good enough to play now, the current zeitgeist of the league seems to push for immediate ice time. Oettinger's 2020 Young Guns should be looked at as a quality asset at a still very accomodating buy-in. Hopefully the young netminder can avoid some of the market blackout issues experienced by cards of other high-caliber goalies like Connor Hellebuyck and Frederik Andersen.
Steven Stamkos – Wing/Center – Tampa Bay Lightning
Following Steven Stamkos' career is a fun trip through memory lane. One of the more highly-touted No.1 overall picks to come out of the 2000s, Stamkos was drafted by the Lightning back in 2008, where he made the team as an 18-year-old. At the time, the Bolts had just been sold to the ownership group of former NHL player-turned-criminal Len Barrie and Hollywood executive/producer Oren Koules. The ownership group decided to shake things up and bring a touch of Hollywood to the organization by hiring long-retired former coach-turned-pundit Barry Melrose and putting him in charge of the rebuilding squad. Melrose immediately took exception with the implied NHL readiness of Stamkos, publicly blasting the future face of the franchise in the media. Clearly, Stamkos stuck around in Tampa, with Melrose once again taking the helm of ESPN hockey commentary. After battling injuries including a catastrophic leg break against Boston, the forward fell off the radars of many when his name began to become inextricably linked with major injuries. Despite all of these difficult variables, Stamkos has persevered, and is currently playing the best and most complete hockey of his career. Stamkos' 2008 Young Guns PSA 10 is up 25% since the start of the season.
Tom Wilson – Right Wing – Washington Capitals (New Addition)
If you ask most NHL fans that followed hockey during the 80s and early 90s, one of the most iconic players of said era was former Detroit/Chicago enforcer, Bob Probert. Probert combined above average speed, hands, and athleticism with the most vicious and consistent fighting ability of his generation. With a radically different NHL from when Probert played, the game has remained one of power and intimidation. Wilson is currently the apex predator of the league. While Rangers fans may argue that Ryan Reaves still has his number, Reaves is often a healthy scratch and doesn't play on the top line like Wilson does. With Ovechkin out of the All-Star game due to COVID, Wilson slotted in perfectly among the top stars in the league. Similarly, Probert made the NHL All-Star game and was the talk of the event. Despite Wilson's viscerally polarizing status among NHL fans, it's tough to ignore that he offers NHL coaches the total package.
Artemi Panarin & Chris Kreider – Wings – New York Rangers (New Additions)
Most hockey fans and casual followers of the NHL are vividly aware of the high-flying scoring prowess of Artemi Panarin. However, Chris Kreider is a name that has possibly gone under the radar for many that don't follow the Rangers. Kreider is currently challenging for the goal scoring title at the halfway point, thanks to having Panarin and Mika Zibanejad around to serve up delicious scoring opportunities. Panarin is a proven top-20 player in the league, but Kreider has not previously lit up teams like he has this season. Albeit, the winger has been solid, but a tell tale sign of an outlier season is the incredibly high shooting percentage he's maintained up until this point. Historically, the 20% range (where Kreider currently stands) has only been accomplished consistently by players like Mario Lemieux. By comparison, Alex Ovechkin has shot just under 13% for his entire career. Panarin doesn't seem to excite investors as much, possibly due to the high number of offensive forwards permeating the various Upper Deck products these days. If Kreider is able to challenge, or even better, win the Maurice Richard goal scoring title this season, you could see a very nice bump to his 2012 Young Guns. Be advised, he will likely encounter a dry spell while his shooting percentage adjusts back to a more realistic number.
Igor Shesterkin – Goaltender – New York Rangers
While fans rush to acquire Panarin and Kreider jerseys, the X-Factor for the Rangers success this season is undoubtedly Shesterkin. Many were unsure of the deal the rookie goaltender signed with the Rangers, stating that the number was too high for a player not yet proven in the NHL. Now, the $5M season average for Shesterkin looks like the best contract in all of professional sports. Shesterkin and Vasilevskiy will likely battle for the Vezina trophy, with Shesterkin likely getting more consideration given the lack of depth on the Rangers as compared to the Lightning. While both goalies are often tasked with bailing their high flying teams out from defensive lapses, Shesterkin deserves even more credit given the lack of success from recent Rangers teams. One could even potentially argue that Shesterkin could deserve the league MVP if he continues to carry the Rangers to a high playoff seed. The awkward placement of Shesterkin's Young Guns in the 2019 Update product has actually helped his value even more, as the raw is up 40% since the start of the season.
Alex Ovechkin – Wing – Washington Capitals
Another potential candidate for league MVP, as well as the goal scoring title, Ovechkin's prized 2005 Young Guns has remained hot, with its Raw up 98% since December. Despite missing the All-Star Game due to COVID protocol, Ovechkin, Evgeny Kuznetsov and Tom Wilson have powered the team all season. If they continue to get strong goaltending, they'll be a formidable side during the playoffs in an already super competitive Eastern Conference. Additionally, Ovechkin still chases the coveted goal scoring record held by Wayne Gretzky and fully intends to pursue it until his body breaks down completely. The scary thing is that Ovechkin doesn't seem any worse for wear than his rookie season. As they say, (the) Russian Machine never breaks.
Connor McDavid and Leon Draisaitl – Center/Wing – Edmonton Oilers
The merciful hockey fan hopes that the summit of the Oilers mid-season collapse has been reached with the recent dismissal of head coach Dave Tippett. The excitement and fulfillment of the team's early success had many hoping that the high-powered scoring duo of McDavid and Draisaitl finally would see sustained team success comparable to their own. After a torrid start to the season, the Oilers violently returned to Earth with abysmal records in December and January. Draisaitl even went on to garner additional scrutiny after an overzealous comment from a reporter seemed to indicate that the German forward was in a "pissy mood." The harsh reality in a less-than-popular locale like Edmonton, holding nothing against the city or people that live there, is that it's simply not the most popular destination in professional sports. Essentially, this means that when you're not winning, it's not fun to be there. The reporter's comment only served to highlight the fact that the local media has little else to cover professionally, and often unnecessarily rides players. Most likely buoyed with the positive news that Tippett would be let go soon, the duo seemed in good spirits during the All-Star Game's festivities. Expect gains to be gradual until the team starts winning under their new coaching regime.
Jonathan Huberdeau – Wing – Florida Panthers
Over the last two seasons, Jonathan Huberdeau has gone from being a high-scoring curiosity of the hockey-challenged South Florida region, to becoming a legitimate contender for the 2021-2022 Art Ross Trophy. While it's worth noting that Sasha Barkov and Aaron Ekblad keep the Panthers competitive, Huberdeau provides the dazzle and showmanship necessary to sell jerseys. On a more personal note, having lived through the basement of hockey popularity in Florida and seeing my hometown Tampa Bay Lightning emerge as a legitimate NHL flagship, I've personally seen the region take to a sport otherwise exclusively patronized by Northerners. The Panthers will grow in popularity if they continue to dominate during the season. A championship will only serve to exponentially legitimize this expected growth in popularity. As this happens, the expectation for Huberdeau's 2013 Young Guns to skyrocket is strong, with his Raw and PSA 10 both up 100% since December.
Track your collection and maximize your profit with Market Movers, the hobby's most powerful sports card pricing platform! Learn more here.
Note to readers: If you purchase something through one of our affiliates, we may earn a commission.