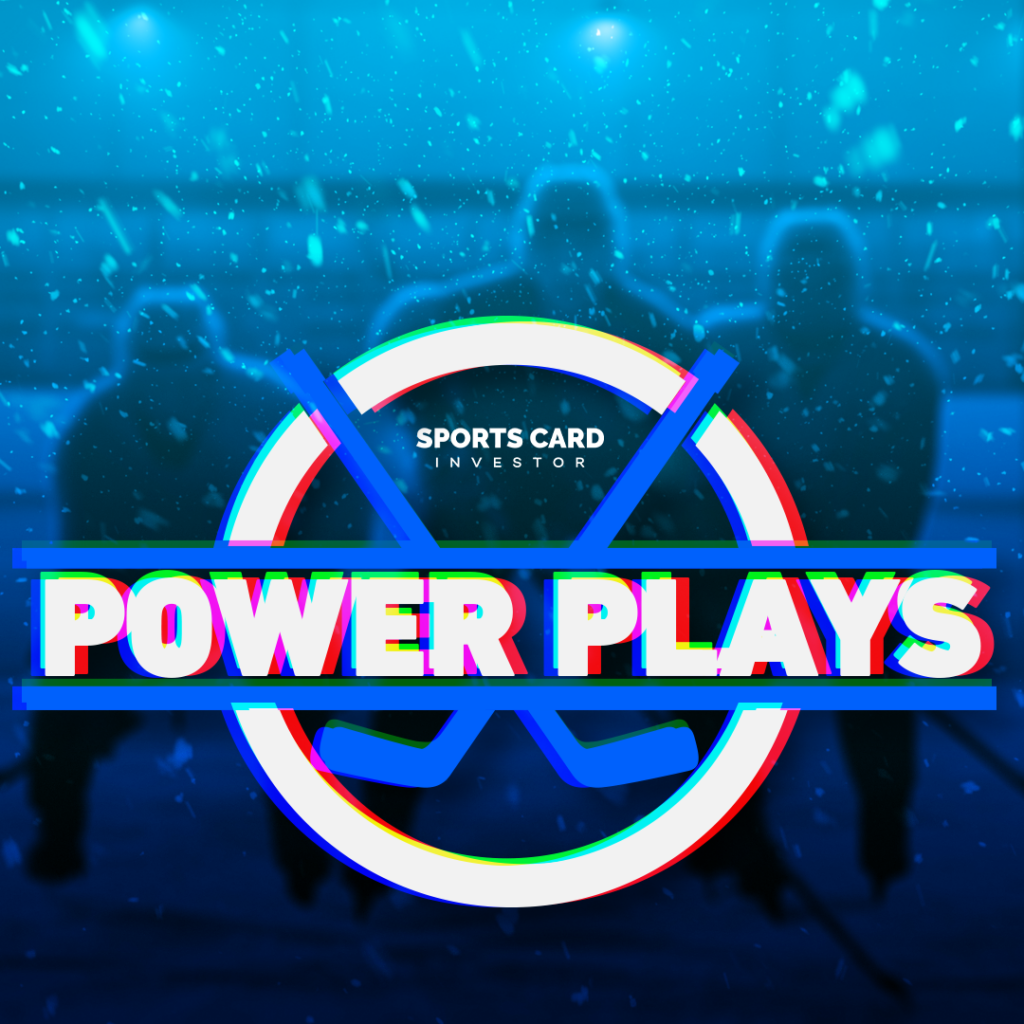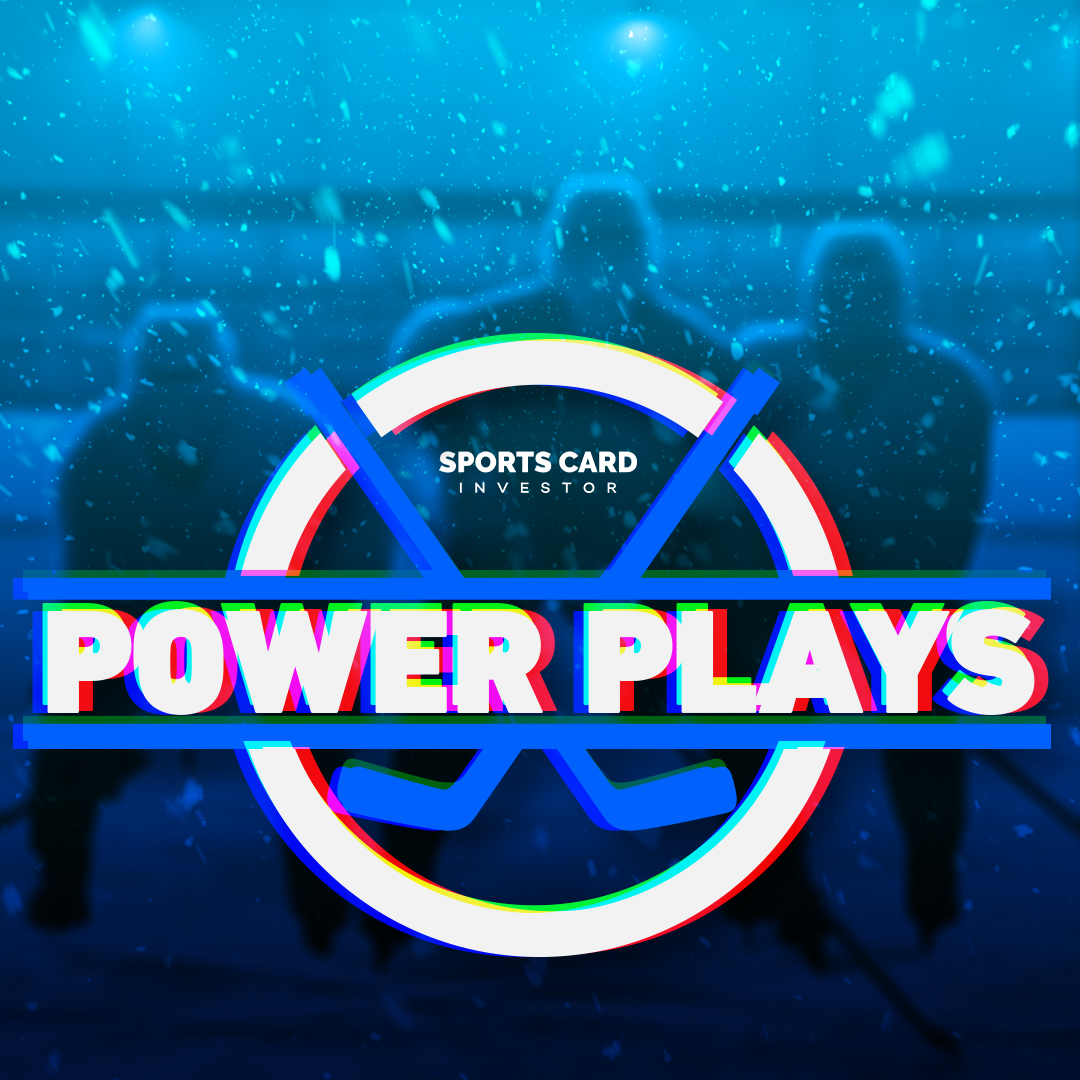 Power Plays: Previewing Young Guns for the 2021-2022 NHL Season
The 2021-2022 NHL season starts Tuesday, which means it's time to focus on the most sought-after rookie cards in hockey: Upper Deck's Young Guns. Debuting in the early 90s, Young Guns have seen many iterations, but have settled into their current form in the early 00s.
Power Plays will focus on a premier list of players and their Young Guns during the season. The list will feature different players as the season progresses depending on performance and any transactions/moves that may impact their existing value.
Top Stars
Connor McDavid – Center – Edmonton Oilers
Connor McDavid continues to garner the attention of hobbyists as the top player in the league. Overall interest in McDavid shows no sign of slowing down, as his last Young Guns PSA 10 sold for just over $3,100, compared to one that sold a year prior for $1,075. It's not a question of when this card begins to consistently break the $4,000 plane, but rather, how soon.
Nathan MacKinnon – Center/Wing – Colorado Avalanche
Is he undervalued? Is he limited by the relative obscurity of the Denver sports market in relation to the hobby? On paper, MacKinnon is the consensus No. 2 player in the league. But Matthews being in Toronto will only further obfuscate his value, perhaps until this Avalanche core can consistently win in the postseason.
Auston Matthews – Center – Toronto Maple Leafs
Fresh off a disappointing first round loss to the Montreal Canadiens, the profile of Auston Matthews remains high. His PSA 10 YG maintains a similar 200% increase over the last year. Entering the prime of his career, we look forward to what Matthews can do with a full schedule, unleashed on the entire league. One thing we can confidently say is that his value will continue to increase, barring anything catastrophic.
Alexander Ovechkin & Sidney Crosby
Grouped together as they came into the league around the same time and have been the consistent measuring stick of YGs value pre-McDavid. Currently, Crosby remains the more expensive player, while Ovechkin sales have crept closer and occasionally even arched past Crosby sales.
Andrei Vasilevskiy – Goaltender – Tampa Bay Lightning
The undisputed top goalie in the league, Vasilevskiy maintains a headlock on the position's highest value. If his earlier seasons have been any indication, he will continue to increase in value. While goalies are not traditionally a safe play, Vasilevskiy is as safe as they get.
Newer/Recent Stars
Cale Makar – Defense – Colorado Avalanche
The new golden boy of the NHL blueline, Cale Makar has people making realistic predictions of multiple Norris trophies in his immediate future. While he will continue to get pressure from names like Hedman and Heiskanen, Makar will continue to dazzle fans with his offensive ability. Approach Makar with caution, but also keep in mind that he has seen a large volume of sales which may ultimately hurt him if it indicates a ton of product made.
Elias Pettersson – Center – Vancouver Canucks
Injuries and a near holdout may have made some fans nervous, but Pettersson is lights out when he's healthy and on the ice. His Market Movers charts tell a story of consistency and moderation vs. the volatility of some of the peaks and valleys of the other younger players in this league. Many investors may find that fact comforting, so consider the safety of a player with a contract, age, health, and a rabid fanbase on their side.
Quinn Hughes – Defense – Vancouver Canucks
Continuing the trend of young Vancouver studs, Quinn Hughes has amazed NHL fans with his high scoring clip. Despite his scoring heroics, his MM charts tell a familiar story of defenseman value. Volatile during the season and crashing back to earth during the offseason, Hughes should be bought during the offseason and sold during a high point of the regular season. Otherwise, the long term growth potential of Quinn Hughes is negligible at best.
Mitch Marner – Right Wing – Toronto Maple Leafs
An enigma to the dramatic and reactionary Toronto fanbase, Marner hasn't been able to replicate his regular season success in the postseason (to put it nicely). The consensus is that a young guy with his immense level of skill will figure it out with time. His cards tell a similar story, as collectors seem to dig their heels in, especially with his PSA 10. And for good reason, at a high but not unreasonable pop count of 783 at the time of this article's publication, he's still a decent play. While so many other players have shown similar growth with much higher pop counts, Marner should be considered but approached with caution.
Sebastian Aho & Andrei Svechnikov – Carolina Hurricanes
Teammates, linemates, and just overall man-rockets, the Carolina Hurricanes feel pretty confident about their Stanley Cup chances under red hot coach, Rod Brind'Amour… especially with the tandem of Aho and Svech' leading the way. With both players maintaining a very similar growth charting (with Svechnikov slightly ahead in value), the most important thing to know about investing in either player is that, while they have the typical peaks and valleys one would come to expect during the regular season, you are still always returning to sizable growth, vs the same level you previously bought in. I'd argue that, for that reason, either player is one of the safest plays in the hobby, presently.
Kirill Kaprizov – Left Wing – Minnesota WIld
I haven't spent much time in Minnesota, but I accept that it's the hockey capital of the USA. That being said, it hasn't always been considered a destination for NHL players in the prime of their career, and their hobby value has often reflected this sentiment. Enter – Kirill Kaprizov. Taking the Artemi Panarin route of developing in the KHL before making a celebrated entrance to the NHL, Kaprizov set the league on fire and won the Calder. Now, locked in for several seasons with the Wild, Kaprizov unfortunately entered the league with so much hype, that his card has little room to grow. Expect his PSA 10 to continue to level off as the pop count increases and the initial hype of Kaprizov wears off.
New Stars Who are Still Rising
Jack Hughes – Center – New Jersey Devils
There has been a good amount of reluctance to buy all-in for Jack Hughes, especially while his brother continues to shine in Vancouver. However, he has continued to improve as a player and could be poised for a breakout season. For this reason alone, collectors have remained invested. If he doesn't come out hot, expect collectors to start unloading.
Alexis Lafreniere – Left Wing – New York Rangers
In a similar situation as Jack Hughes, Lafreniere needs to build on the momentum he started building during the second half of his rookie season. With added muscle to the Rangers lineup, he should see a bit more ice, but he will need to go to the net more to see the results needed to cement himself into the league's upper echelon. It's still far too early to call it with either 'Laffy' or Jack Hughes, but fans and collectors are still optimistic.
Kaapo Kakko – Right WIng – New York Rangers
At times, Kakko is the most dominant offensive forward on the ice. At other times, he is woefully exposed for his inability to defend and shows a complete apathy towards playing the two-way game required to stay in the NHL. A relatively low-risk buy, I think people should not be afraid, given his upside. I don't see another Lias Anderson situation, and I think Kakko will continue to mature and fill out into a tremendous NHLer.
Kirby Dach – Center – Chicago Blackhawks
Injuries are inevitable, and have absolutely delayed Dach's emergence in his NHL career. That being said, he is healthy and poised to feature prominently for a rebuilding Chicago team with some excitement and energy around it that has been sorely lacking for the last couple of years. While his entry point isn't the lowest, if he develops into another top line center for the Blackhawks, it's still a great investment.
Ilya Sorokin & Igor Shesterkin – Goalies – New York Islanders / New York Rangers
Goalies are a tough subject for hockey collectors. Unless you're a legend like Patrick Roy or the measuring stick for current goalies (Andrei Vasilevskiy), you're often undervalued and very volatile. That being said, both netminders have benefited from playing in the New York market and have drawn collectors looking for the next Vasilevskiy. As the Russian domination of the position continues to proliferate, I see Sorokin as the safer play with his lower entry point. Shesterkin also has the spectre of James Dolan and the impatience of the Rangers fan base hovering above him, so if he falters and hypothetically gets moved to a team like the Coyotes or Sharks, expect his value to plummet.
Great Players with Cheaper Cards
Brayden Point – Center/Wing – Tampa Bay Lightning
Will this finally be the year that Brayden Point's hobby value catches up with his performance on the ice? Probably not, but as a diehard Tampa Bay Lightning fan, I think it's worth monitoring, if not for anything beyond pointing out the bizarre incongruence of the hockey collecting hobby. But, who knows – maybe he will win 4 trophies and see a sizable bump? It could happen. You never know.
Off-the-Radar
Michael Bunting – Left WIng – Toronto Maple Leafs
Who the hell is Michael Bunting? Unless you ripped a ton of Extended Series (like I did) or followed the Arizona Coyotes last season, you probably have been asking yourself the same question while frantically trolling eBay for Young Guns before the season kicks off. A free agent signing in Toronto, Bunting finds himself slated to feature heavily for the Leafs as a top 6 forward. We will see if Bunting's sudden bump in value can be sustained, but it is entertaining to watch.
Track your collection and maximize your profit with Market Movers, the hobby's most powerful sports card pricing platform! Learn more here.
Note to readers: If you purchase something through one of our affiliates, we may earn a commission.