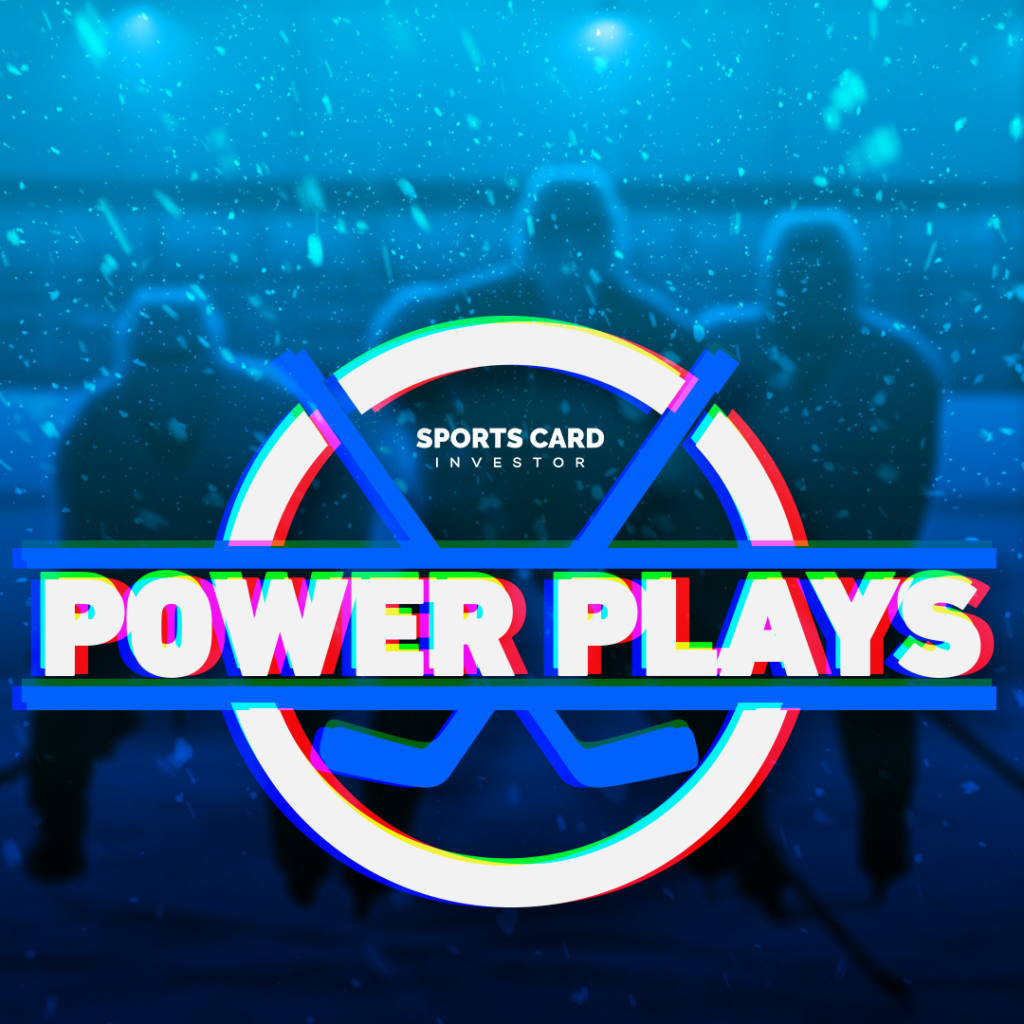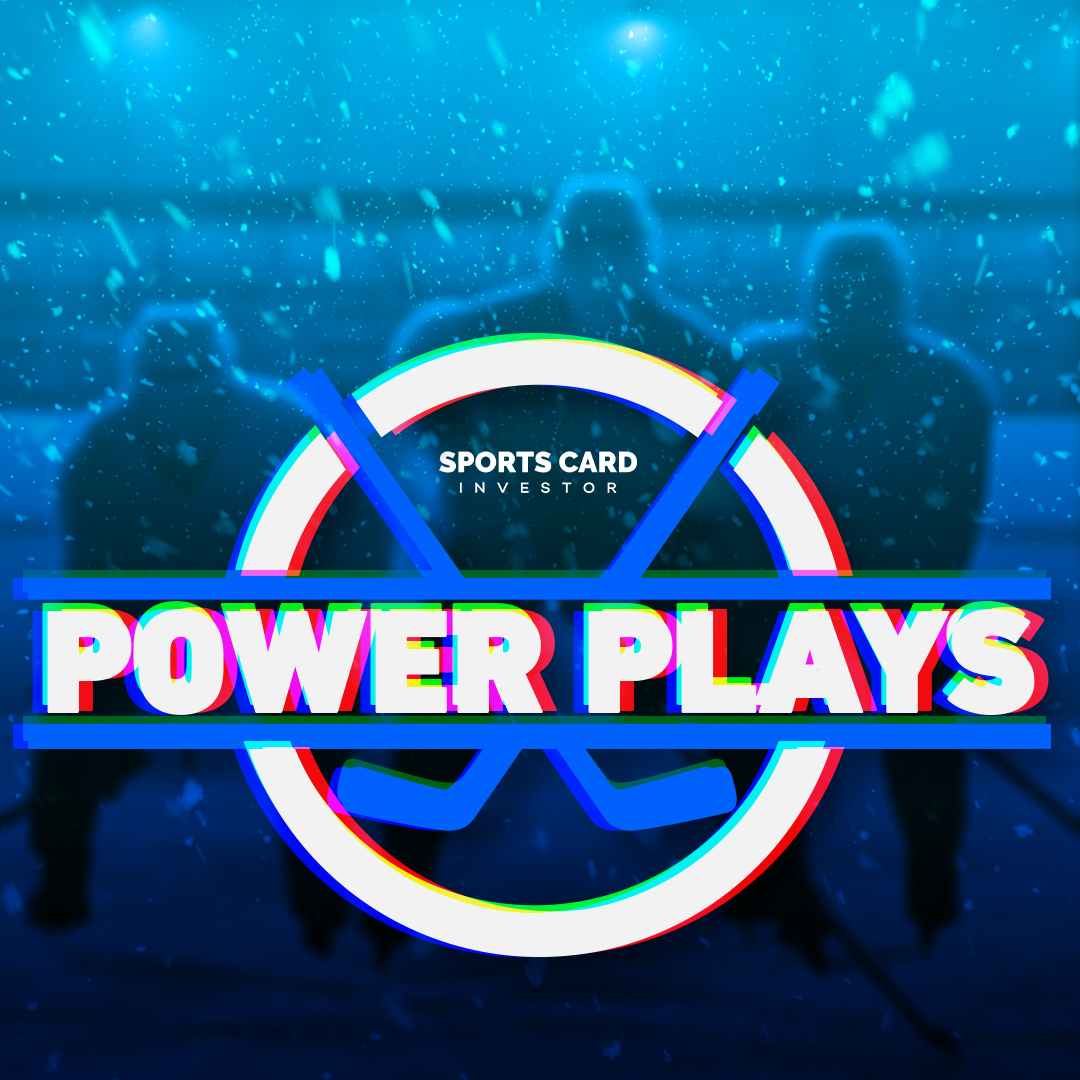 Power Plays: NHL's Biggest Winners and Losers from 2021
With the emergence of the Omicron variant resulting in widespread postponements, the lack of games played in recent weeks gives us an opportunity to take a look at some of the best players in the hockey card realm over the last calendar year, as well as some disappointments.
Winners
Alexander Ovechkin — Washington Capitals
It's tough to find a player that has been more consistent over the last calendar year. Ovechkin has made breaking Wayne Gretzky's goal record his main priority and his play on the ice has continued to stun audiences, especially given the advancing age of the Russian Superstar. As expected and barring major injury, Ovechkin will put himself in a tremendous spot to pass Gretzky. In doing so, he will continue to ascend to already incredible heights within the hobby. By having such a lengthy and high scoring career, Ovechkin has made himself one of the most secure investments available.
Andrei Vasilevskiy — Tampa Bay Lightning
Vasilevskiy stands alone as the premier goaltender in the NHL. Despite the talent of Connor Hellebuyck and promising play of guys like JT Swayman and Spencer Knight, Vasy is the benchmark for excellence in the league. Though he may not win the Vezina trophy every year, as potentially inebriated teammate Nikita Kucherov proudly exclaimed after the Lightning's 2nd consecutive cup victory, this can be considered "No. 1 bullshit." Because his quality of play has sparkled and led to consecutive championships, the drop off in value for top goaltenders after "the Big Cat" is pretty significant. If you're going to buy, sell, or collect a current goaltender, Vasilveskiy has to be considered the main attraction for the foreseeable future.
Cale Makar — Colorado Avalanche
While Victor Hedman has roared back into the Norris trophy conversation this year after off-season surgery gave him back his mobility, all eyes seem to be focused on Cale Makar. Despite a slow start, Makar has been a pivotal piece in the Avs recent return to top form. Capable of playing chippy and responsibly in his own zone, Makar's offensive ability with the puck and leading a rush can only be described as "electrifying." If Makar is to take the next step in his career, he will need some sort of trophy – a Norris trophy as the league's top defenseman would be nice, but I'm sure he'd prefer a Stanley Cup. Look for Makar to cement himself as the league's top defenseman and the hobby's top value for the position.
Losers
Alexis Lafreniere — New York Rangers
It's great to see Lafreniere's ice time increase over the last five games. At the time of writing, however, he's projected to score 21 points in 81 games this season. For a former No. 1 overall pick who garnered a ton of hype and product manufactured, that level of scoring production simply won't do. As COVID continues to pull starters out of games and lead to lower line players getting significant bumps in ice time, Lafrenieire will need to capitalize on this increase of playing time and show people why he was taken over players with considerably more points scored in the league, or he will completely drop off the map for collectors and investors alike. If he needs a change of scenery, one had better hope that's to another hockey positive media market. If Alexis ends up wearing a Coyotes or Jets sweater, we will see a sell off rivaling Alexander Daigle.
Nolan Patrick — Vegas Golden Knights
If you're unfamiliar with Nolan Patrick, he was the No. 2 overall pick in 2017 by the Philadelphia Flyers. After inconsistent play in the Flyers orange, he was shipped to the exciting Vegas Golden Knights to resurrect his still promising career. His time in Vegas has been wrought with injury, and the Jack Eichel trade shows the lack of faith in Patrick as a top-6 center. It does appear that a once-promising career will now likely be reduced to bottom-6 minutes. There is still some hope that Nolan will turn his career around, but he will need to stay healthy and find ice time somewhere else if it doesn't happen in Vegas.
Peyton Krebs —  Buffalo Sabres
Peyton Krebs has a ton of talent, but only controls a portion of his own destiny. After being one of the main pieces coming back to Buffalo in the Jack Eichel trade, Krebs now has to deal with the immediate reality of playing for the Buffalo Sabres. This team has suffered a serious credibility blow after the horrible publicity generated by the entire Eichel situation, as well as comments made by former goalie Robin Lehner about his time with the organization, particularly scathing comments about ownership. The reality is that the years of losing and frustration in Buffalo have created a toxic environment which has already enveloped a lot of their top young talent. If Krebs is to succeed, it will be in spite of everything Buffalo has levied against him. You would hope he does well, but the odds are stacked against him.
Track your collection and maximize your profit with Market Movers, the hobby's most powerful sports card pricing platform! Learn more here.
Note to readers: If you purchase something through one of our affiliates, we may earn a commission.