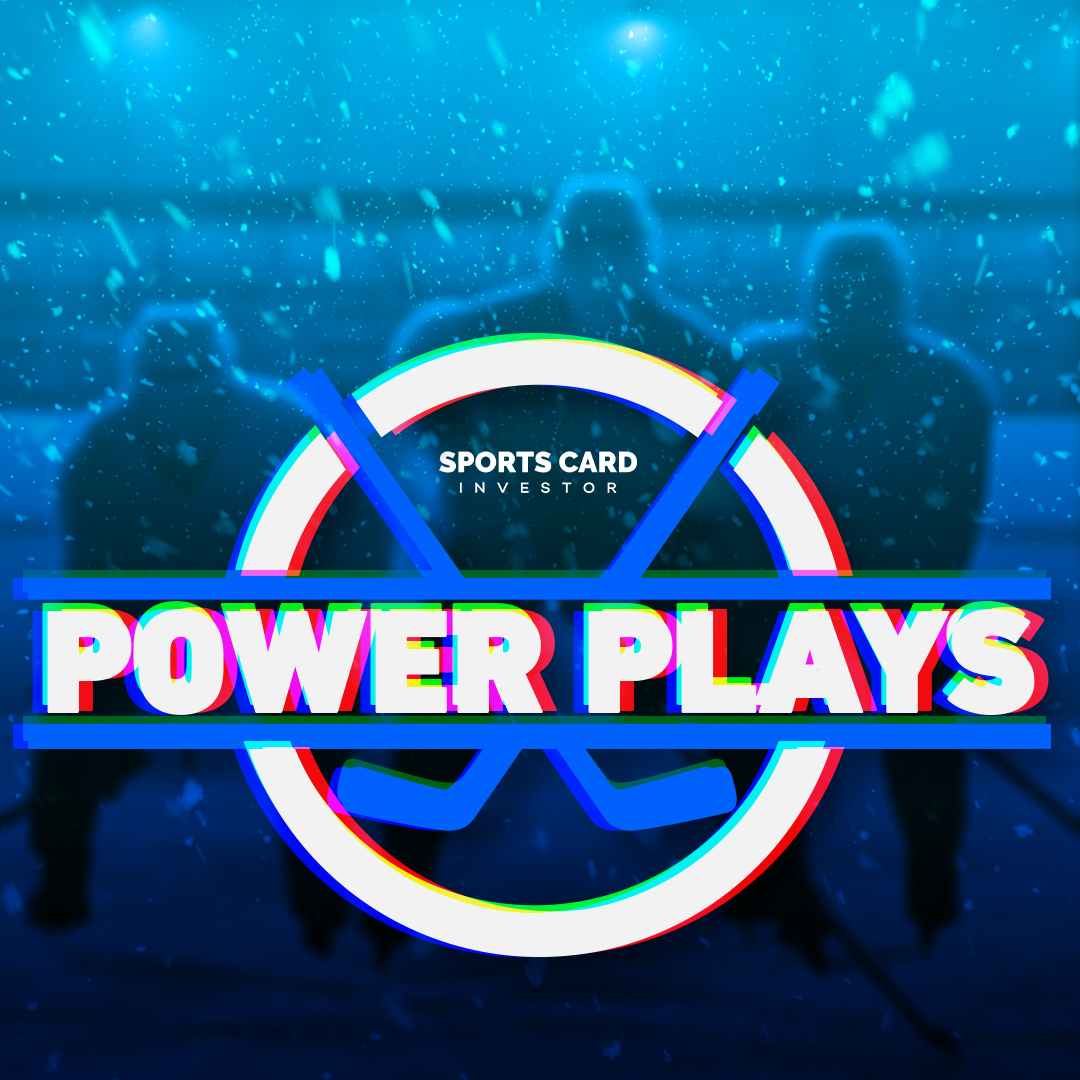 With Thanksgiving this week, investors of players like Troy Terry and Andrew Mangiapane certainly have a lot to be thankful for, while Islanders fans are wondering if they'll even have dinner this season. New additions and sad declines highlight this week's food coma edition Power Plays.
Power Plays focuses on a premier list of players and their Young Guns during the NHL season. The list will feature different players as the season progresses depending on performance and any transactions/moves that may impact their existing value. 
Top Stars
Connor McDavid & Leon Draisaitl — Center/Wing — Edmonton Oilers
The Dallas Stars were able to keep McDavid off the score sheet on Tuesday, becoming the first team to do so for the 2021-2022 season. Draisaitl has been held pointless three times this season, but even more impressively, has had more than 1 point in all but four games. While Edmonton has begun to separate the two star forwards on different line combinations, they have proven to pair the duo up again whenever the team needs a momentum boost. The star pair remain positive, with Draisaitl's 2014 Young Guns Base PSA 10 up 100% since over the last 30 days and McDavid's 2015 Young Guns Base PSA 10 up 26%. 
All-Stars
Aleksander Barkov — Center — Florida Panthers (New addition)
After injuries shortened Barkov's previous season and ended Florida's chances of a deep playoff run, the Finnish/Russian star has established himself as one of the top centermen in the league. With size, tremendous skill, and the nastiness needed to utilize both effectively every night, Barkov's scoring potential is limitless, especially when flanked by the talented Jonathon Huberdeau. Barkov's 2013 Young Guns Base Raw has grown 400% over the last 90 days, and, while this level of growth should level off considerably, the league will continue to promote Barkov and the high powered Panthers with its vastly increased television coverage. If the Panthers do anything in the playoffs, Barkov will certainly be the focal point. This should be treated as a secure investment with high growth potential, given the player's age. 
Rising Stars
Tyler Bertuzzi — Left Wing — Detroit Red Wings
One had to assume that neither Bertuzzi nor the Red Wings would be able to sustain their pace from the beginning of the season. Predictably, both have stalled out. Detroit is still a very young and inexperienced team, with much of their success riding on a handful of players in the midst of hot streaks which have since cooled. Subsequently, the interest in Bertuzzi has also plummeted, with his 2016 Young Guns Base Raw down 39% over the last 30 days. With only 2 points over his last seven games, Bertuzzi will need to return to his earlier form, or both the Red Wings and his hobby value will continue to slide.
Andrew Mangiapane — Left Wing — Calgary Flames (New addition)
Mangiapane may not play for the most popular team in Canada, but the young wing has certainly played a major role in the Flames' resurgence this season. With 15 goals over his first 20 games and an absolutely uncanny 30% shooting, Mangiapane has seen more red lights than the New Jersey Turnpike during rush hour. Reflecting his incredible output at this point in the season, Mangiapane's 2017 Young Guns Base Raw has seen a 63% increase since the start of the 2021-2022 season. Be aware of the peaks and valleys associated with a hot young goal scorer, and remember that auctions provide a tremendous opportunity to get in on a lower price.
Ilya Sorokin — Goaltender — New York Islanders
Keeping up with the relatively negative trend of this week's addition of Power Plays, Sorokin is a victim of an underperforming New York Islanders squad many had predicted to legitimately challenge for the Stanley Cup. This current Islanders team would have a tough time competing for the Memorial Cup with the quality of hockey they've been able to produce up to this point. The five cards currently tracked in Market Movers show a cumulative drop of 27% over the past two weeks, and with the starting role edging towards Semyon Varlamov, the Islanders and Sorokin will need to greatly increase their number of wins in order to keep him from living in goaltender-on-a-bad-team purgatory for the remainder of the season.
Troy Terry — Center — Anaheim Ducks
Terry has stayed hot, and his card value has followed suit. Showing no signs of slowing down, Terry has seen his 2018 Young Guns Base Raw increase 66% in the past 2 weeks. Additionally, a PSA 10 sold recently for $500. With a pop count of just 17, the rush to get 9 and 10 grades back from PSA for Terry should be torrid. While the expectation for Terry to come back to Earth with his scoring totals, the hype should remain high as long as his team stays competitive and his point totals stay consistent. 
Value Picks
Michael Bunting — Left Wing — Toronto Maple Leafs 
Writing about the Toronto Maple Leafs should always be treated with an almost superfluous level of caution. After a rough start, the team is playing better than it has at any point during the Sheldon Keefe era. Bunting, however, has not been much of a factor in the hockey capital's recent good form. While the Maple Leaf factor has some fans interested enough to keep his value returning to a somewhat respectable place, the hobby has witnessed Bunting's dramatic 60% decrease for his 2020 Extended Series Young Guns Base Raw. For a player already considered 'Off the Radar' to most, this likely spells the end of Bunting-Mania for the foreseeable future. Fortunately, hockey has a fun way of surprising even the most jaded fans. Here's hoping he can, once again, captivate the hobby as he did during the first week of the season.
Evgeny Kuznetsov — Center — Washington Capitals (New addition) 
Redemption stories are a big reason people watch professional sports, and 2019 couldn't have been any worse for the mercurial Russian forward. After testing positive for cocaine use and experiencing career lows in scoring, most seemed ready to write him off as a cautionary tale of managing the temptations of excess that so many well-paid young athletes often succumb to. This season has seen Kuznetzov roar back to life, with 22 points through his first 19 games. A player with plenty of tread left on his tires, Kuznetzov offers investors an undervalued player with plenty of upside for career scoring totals. And now that he seems to have righted the ship, his 2014 Young Guns Base PSA 10 is up 50% since the start of the season.
Jordan Kyrou — Center — St. Louis Blues (New addition)
The curious case of Jordan Kyrou is one that deserves mention. For all intents and purposes, Kyrou has improved with each season since debuting in 2018. After an injury-shortened season last year, Kyrou has been performing at a point-per-game pace. The appeal of Kyrou should be of a player with an overarching value potential vs. shorter term large gains. In the short term, Kyrou's 2018 Young Guns Base Raw is down 2% over the last 30 days. Big picture, his value has gone up a staggering 500% in the last 180 days. For a player yet to top 50 points in a single year, but in the midst of his true breakout season, this bodes well for his overall value to grow for the duration of the season. It additionally helps that the Blues have returned to winning form this year. If they continue to win and Kyrou remains in the point-per-game region, his value will only increase. 
Track your collection and maximize your profit with Market Movers, the hobby's most powerful sports card pricing platform! Learn more here.
Note to readers: If you purchase something through one of our affiliates, we may earn a commission.