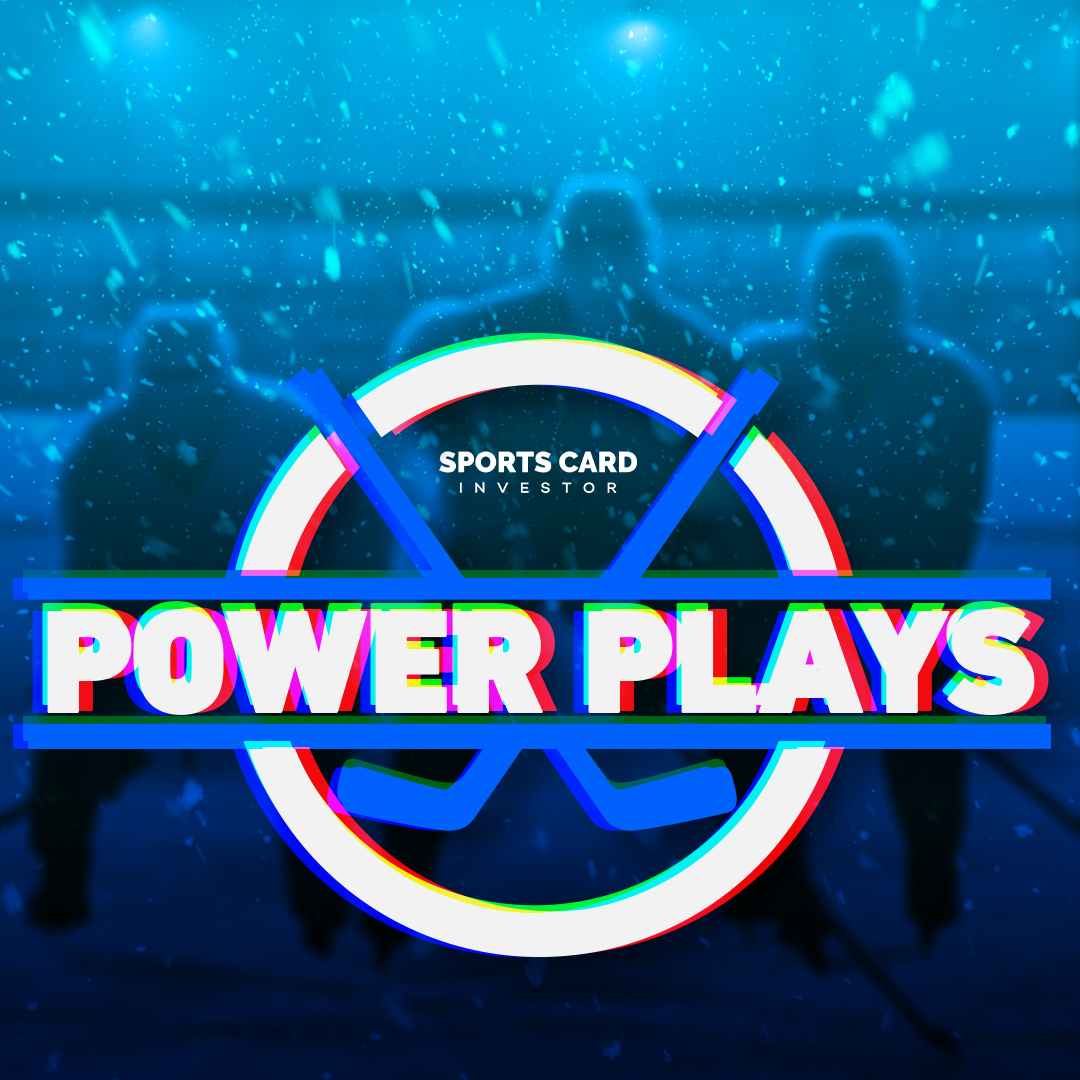 2022 is in full force as Nikita Kucherov has returned to provide the already lethal Lightning with their best forward. Cale Makar has also dazzled fans all season long with end-to-end rushes that few have seen from his position since the days of Paul Coffey. 
Power Plays focuses on a premier list of players and their Young Guns during the NHL season. The list will feature different players as the season progresses depending on performance and any transactions/moves that may impact their existing value. 
Top Stars
Connor McDavid & Leon Draisaitl — Center/Wing — Edmonton Oilers
Every bit of momentum the first half of the season provided the Oilers now seem to be a lost memory. Edmonton has lost its last five games and is an abysmal 2-6-2 over its last eight (two games postponed due to Covid). While fans and management will point the finger at goaltending, it's never quite that simple. The Oilers don't have the defensive depth needed to win games consistently. Today's league is fast and there is a strong emphasis on the 200-foot game. The Oilers only seem to be compelled to play in the opposing team's defensive zone. Aging former Conn Smythe Trophy winner Duncan Keith is a shadow of the player he once was, and the Oilers are imbuing him with far too many minutes than the veteran should be playing. All of these factors contribute to a team looking outside into the playoffs.
This all raises the same question we hear at the beginning of every season: Are the talents of McDavid and Draisaitl being wasted in Edmonton?" If one were to put themselves in Gary Bettman's shoes (only for a second), it has to be extremely frustrating with all of the expanded coverage the league has received with the ESPN deal, to have its best player (potentially of all time) buried in the prairie of Western Canada, let alone Draisaitl, who continues to pace the league's scoring lead. Because of this, McDavid is down 2% this past week. He can still be counted on as the safest investment, perhaps in any sport. Draisaitl will continue to produce points, despite the relative shadow of McDavid – but if you're Oilers GM Ken Holland, it may be time to consider splitting the two apart. Could Draisaitl be sent away for a top-tier defenseman, prospects, and a package of draft picks? It seems unfathomable to send the league's top scorer away, but it could be the shakeup the Oilers need to finally get over the hump and put McDavid in the playoffs where he belongs.
All-Stars
Nikita Kucherov — Right Wing — Tampa Bay Lightning (New addition)
The polarizing nature of Kucherov has very little to do with the player himself, but more so the implications of cap circumvention by the Tampa Bay Lightning last year after boldly putting their star winger on LTIR (Long Term Injury Reserve). The reality is that the Lightning followed league rules and were without their best forward for the entire shortened season. Very few teams in the league would be able to make the playoffs in this situation. As we saw, Kucherov was ready to go when the postseason began, and the Lightning cruised to their second consecutive Stanley Cup. After a few games this season, Kucherov again had a surgical procedure which kept him out for most of the current year. However, the Eastern conference is now on alert, with Kucherov returning this month. With five points after three games, including a hat trick against Buffalo, the Lightning are back to being the front runners for the Stanley Cup. For collectors, the timing of Kucherov's return is further aided by Kirill Kaprizov's injury, though it doesn't appear to be serious or long term. If Kucherov can continue from where he left off during last year's playoffs, his 2013 Young Guns should see a nice bump.
Cale Makar — Defense — Colorado Avalanche
"Did you see what Makar did last night?" This phrase is going to permeate among NHL fans for the next decade. Cale Makar might be the 2nd coming of Bobby Orr. While Orr played for the 'big bad' Bruins of the 60s and 70s and the game has changed substantially, the offensive ability Makar possesses is generational. Though his work in his own zone still needs a good bit of polishing, he'll continue to drive collectors with consistent highlight reel plays. Since the Norris Trophy for best NHL defenseman has essentially become the Art Ross (scoring title) for d-men, look for Makar to challenge Victor Hedman, Roman Josi and Adam Fox for the trophy. Even more impressive is the fact that Makar only trails Hedman by 4 points for scoring lead, despite appearing in eight fewer games due to injuries and Covid. Makar's 2019 Young Guns PSA 10 is up 30% in the last week, with his raw up a similar 25%. Expect hardware and accolades to further drive up prices until Makar plateaus as the best scoring defenseman in the league.
Rising Stars
Jack Hughes — Center — New Jersey Devils
The Devils have crashed back to Earth, after a good start to the 2021-2022 season. Recent struggles from goaltender Mackenzie Blackwood and a lack of depth and leadership have exposed the team for the rebuilding phase in which it remains. There are, however, several reasons to be excited about the Devils. Jack Hughes sits atop this list of encouragement, as he has roared back into the hobbies collective consciousness during the end of December and start of January. Still carrying a slight frame, Hughes will need to focus on staying healthy for the remainder of the season. It is expected for him to continue to put up points, but the player has spent a good amount of time on the shelf during his still-young career, and his size has investors worried about his long term viability in a league still brimming with big strong athletes. Once his recent scoring stretch cools off, Hughes should be looked at as a relatively safe investment, with his breakout season still on the horizon.
Alexis Lafreniere — Left Wing — NY Rangers
The Rangers have done a tremendous job this season. Igor Shesterkin has become one of the best goaltenders in the league and Gerard Gallant has them primed for a deep playoff run. Alexis Lafreniere has seen his minutes substantially increase. The expectation is that more time on ice will lead to more points. Thus far, this still hasn't exactly come to fruition. The hobby, however, has responded to the bump in ice time, and his 2020 Young Guns PSA 10 is up 23% over the past week. The biggest concern most have is that the only things keeping this card above the (absurd) $400 barrier is his No. 1 overall pick status and the fact that he plays for the Rangers. It's difficult to tell where Lafreniere goes from here, but the increased ice time, if nothing else, has temporarily sated collectors desire to see their investment pay dividends.
Ilya Mikheyev — Right Wing — Toronto Maple Leafs
It's been a great month for Russian Right Wings returning from injury. After a stellar career with his hometown Omsk of the KHL, the 27-year-old has had the misfortune of debuting in the NHL during the pandemic, thus shortening his sample size. After an injury to start the season and a lengthy conditioning assignment, Mikheyev has returned to the Maple Leafs lineup with much fanfare. With four goals in his first five games back, Mikheyev offers the Leafs another lower priced top-6 scoring option. Despite the overall uncertainty of rosters during the Omicron variant explosion across North America, players like Mikheyev and Michael Bunting further deepen a Toronto lineup that was criticized in the past for its drastic drop-off after the top six. The return of Mikheyev to the Leafs lineup only further legitimizes the Stanley Cup hopes in Toronto. His tremendous play after his return has launched his 2019 Young Guns Raw up 81% this week. The low pop count of his PSA 10 should also encourage investors looking to stack up scorers.
Mikhail Sergachev — Defense — Tampa Bay Lightning
Tampa Bay is in ship-shape, with their best scorer back in the lineup and tremendous play from guys like Alex Killorn, Anthony Cirelli, and Ondrej Palat. However, one noticeable smudge on the Lightning's consistent first half of the season has been the sagging play of Mikhail Sergachev. After signing a 3-year bridge deal with significant year-to-year increases, Sergachev often looks like he couldn't care less about playing the game of hockey. In a league predicated by competition and work ethic, taking shifts and nights off isn't going to help his career or his hobby value. The expectation for Sergachev was for him to be a complete defenseman with strong scoring numbers and a great plus minus. Thus far this season, none of those things have materialized. After a promising first month, Sergachev is way down. An encouraging performance against Buffalo may be the spark the young Russian needs to get back to being one of the top young d-men in the league, but 'Sergy' has a lot of ground to make up. His Memorial Cup MVP performance for Windsor several years ago shows that he has the ability and desire to perform in North America. Let's hope he can bounce back from a rough two-month stretch. 
Track your collection and maximize your profit with Market Movers, the hobby's most powerful sports card pricing platform! Learn more here.
Note to readers: If you purchase something through one of our affiliates, we may earn a commission.