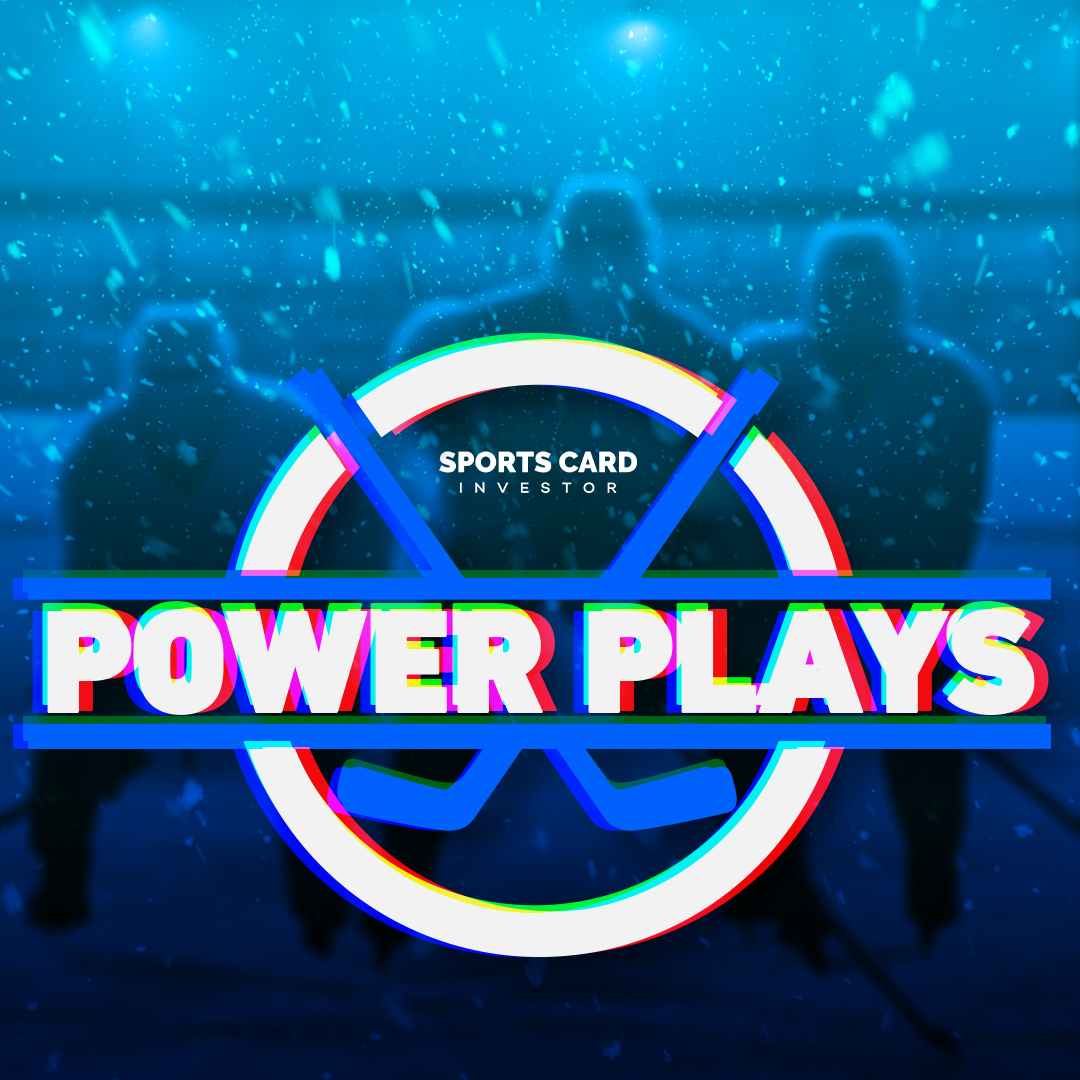 The All-Star break is upon us, and both Victor Hedman and Andrei Vasilevskiy continue to push the Lightning closer to a third consecutive Stanley Cup while Evander Kane looks poised to finally suit up for the Edmonton Oilers.
Power Plays focuses on a premier list of players and their Young Guns during the NHL season. The list will feature different players as the season progresses depending on performance and any transactions/moves that may impact their existing value.
Michael Bunting — Left Wing — Toronto Maple Leafs
Bunting has seen his ice time increase in January, while his shot total has gone down. These added minutes are encouraging, but it hasn't translated to an uptick in scoring, and Bunting is not producing at his initially projected pace. The winger still provides the Maple Leafs with a quality third line forward, able to jump into one of the top two lines as needed, but the expectation for him to become as impactful as one of the Maple Leafs top offensive players has cooled tremendously. As such, his 2020 Young Guns Raw is down 30% over the last 30 days.
Dylan Cozens — Center — Buffalo Sabres
As the first player from the Yukon to be taken in the 1st round of the NHL Draft, the big centerman from Whitehorse is one of the few bright spots in an otherwise dismal situation in Buffalo. Cozens will need to continue to fill out his skinny frame, though he is hardly considered fragile like some of the other high-caliber offensive players of his size. While teammate Tage Thompson can rely on the massive height advantage he wields, Cozens will need more strength to assert himself better offensively every night. The opportunity for Cozens right now revolves around his astonishingly-low pop count for his 2020 Young Guns PSA 10. While his raw is currently down, there is a major chance to try to find a 10 and submit it. The expectation is for Cozens to blossom into a star for the permanently rebuilding Buffalo Sabres.
Sidney Crosby — Center — Pittsburgh Penguins
There has been some debate on whether or not Crosby has seen the summit of his hobby value. The player has had a tremendous career, considering the significant toll injuries have taken. It's sad to think that his statistics could be much higher if not for the large amount of time Crosby spent on the injured reserve. Typically, career milestones are one of the only things still initiating major value increases for players at Crosby's proven point of their hockey lives. For Crosby, his remaining attainable feats are Pittsburgh centric.
Victor Hedman — Defenseman — Tampa Bay Lightning
Hedman tore his meniscus right before the first-round matchup in last year's Stanley Cup Playoffs against the Florida Panthers. Most Lightning fans were immediately aware that their star defenseman had been hampered by injury, as he failed to display the same ability to join the rush and help drive scoring chances. This season, Hedman is back to full strength and has led all defenders in scoring for much of the season. Despite some challenges from Adam Fox, Roman Josi, and Cale Makar, it appears that Hedman will maintain the scoring lead barring injury or time away. If he is able to secure another Norris Trophy, we could see a nice bump for his 2009 Young Guns.
Evander Kane — Left Wing — TBD
It's been a difficult year for Evander Kane. After violating the league's COVID protocol by using a fake vaccine card and being demoted to the Shark's AHL team for this infraction, Kane has now found himself without any contract at all – after again violating COVID protocol for traveling outside of team scheduling. Additionally, Kane has had to endure a very messy divorce with gambling allegations and bankruptcy. As stated, this hasn't been a great year for Kane.
The consensus seems to indicate that the Edmonton Oilers will be adding the mercurial forward to their much maligned lineup. The acquisition of Kane seems to be a questionable one, as few could argue that the issues in Edmonton are of scoring nature. It's apparent that the Oilers need better goaltending and defense. With Edmonton being relatively close to Winnipeg in the context of the Canadian prairie, the hope is for Kane to rekindle his scoring prowess and keep his nose clean. Ken Holland's decision may also work out negatively for the player and his franchise. However, keep your eyes on his 2009 Young Guns, as just the speculation of playing on the same team as Connor McDavid has his Raw up 30% over the last 30 days, despite recently correcting.
Kirill Kaprizov — Left Wing — Minnesota Wild
Kirill 'the thrill' doesn't take a week off from the highlight reel. The amount of skill on display every night when Kaprizov is on the ice reminds many of past Russian superstars like Pavel Bure and Alexander Mogilny. After a contract stalemate took up training camp and Kaprizov had to shake off the dust during the regular season, he hasn't removed his foot from the gas and his statistics have been consistently strong. Expect Kaprizov to continue to steadily gain until his ceiling is similar to Mitch Marner's.
Elias Petterson — Left Wing — Vancouver Canucks
While "Bruce there it is!" helped reinvigorate an awful Canucks team, Elias Petterson was still a bit slow to respond along with the rest of the team. Recently, however, Pettersons seems to have finally found his game. Investors have already noticed and have begun buying back into the incredibly gifted forward. It will take more time and goals for Petterson to get back into the collective hockey world's good graces, as it made no sense for a player of his talent and age to be performing as poorly as he did during the 1st half of the season, but the talent is there.
Jason Robertson — Left Wing — Dallas Stars
Dallas' situation has been murky for most of the season. They still have a chance to make the playoffs, but many of their better players seem to be ready to move on, most notably, defenseman John Klingberg. Despite Klingberg's crabbiness, Robertson is a big reason for hope in Texas. The lanky winger doesn't just score goals, he is willing to go to some of the tough areas this season, something critics had pointed out last year as being a deficiency. As Robertson progresses, the Stars can build around him and the remaining productive years of Tyler Seguin, with the help of young goaltending prodigy Jake Oettinger, and make a push for another deep playoff run.
Mark Stone — Right Wing — Las Vegas Golden Knights (New Addition)
The vacuum of the last two years has obscured some of the bigger transactions from before the pandemic. Stone's trade to Las Vegas remains one of the most significant trades from this period. The winger provides the Golden Knights with a top-tier scoring forward able to play in any situation. While Stone isn't the first choice for many, his entry point has remained affordable and the pop count for his 2012 Young Guns PSA 10 is still very low. Stone doesn't offer much volatility and should steadily grow for the next several seasons.
Andrei Vasilevskiy — Goaltender — Tampa Bay Lightning
It's not that difficult to beat the Tampa Bay Lightning. The strategy to do so consists of removing Andrei Vasilevskiy from the lineup. During the Omicron frenzy, the Lightning were without their top goalie for a week and suffered from the relatively frequent defensive lapses their score-first style generates. When Vasilevskiy is in net, the Lightning are almost impossible to beat. While they do lose, they don't seem to do so in any consecutive manner. Similar to last season, it's difficult to imagine a team being able to beat them four times in a playoff series.
The hobby value dropoff from Vasilevskiy to the nearest goaltender has become so significant that the next tier actually consists of retired legends like Patrick Roy, Dominik Hasek, and Martin Brodeur. While still young and durable, Vasilevskiy projects to be included in the same conversation with aforementioned Hall of Famers, he just has to stay healthy. As a core member of the Lightning signed to a long-term deal, Vasy is one of the most consistent investments in the hobby.
Track your collection and maximize your profit with Market Movers, the hobby's most powerful sports card pricing platform! Learn more here.
Note to readers: If you purchase something through one of our affiliates, we may earn a commission.