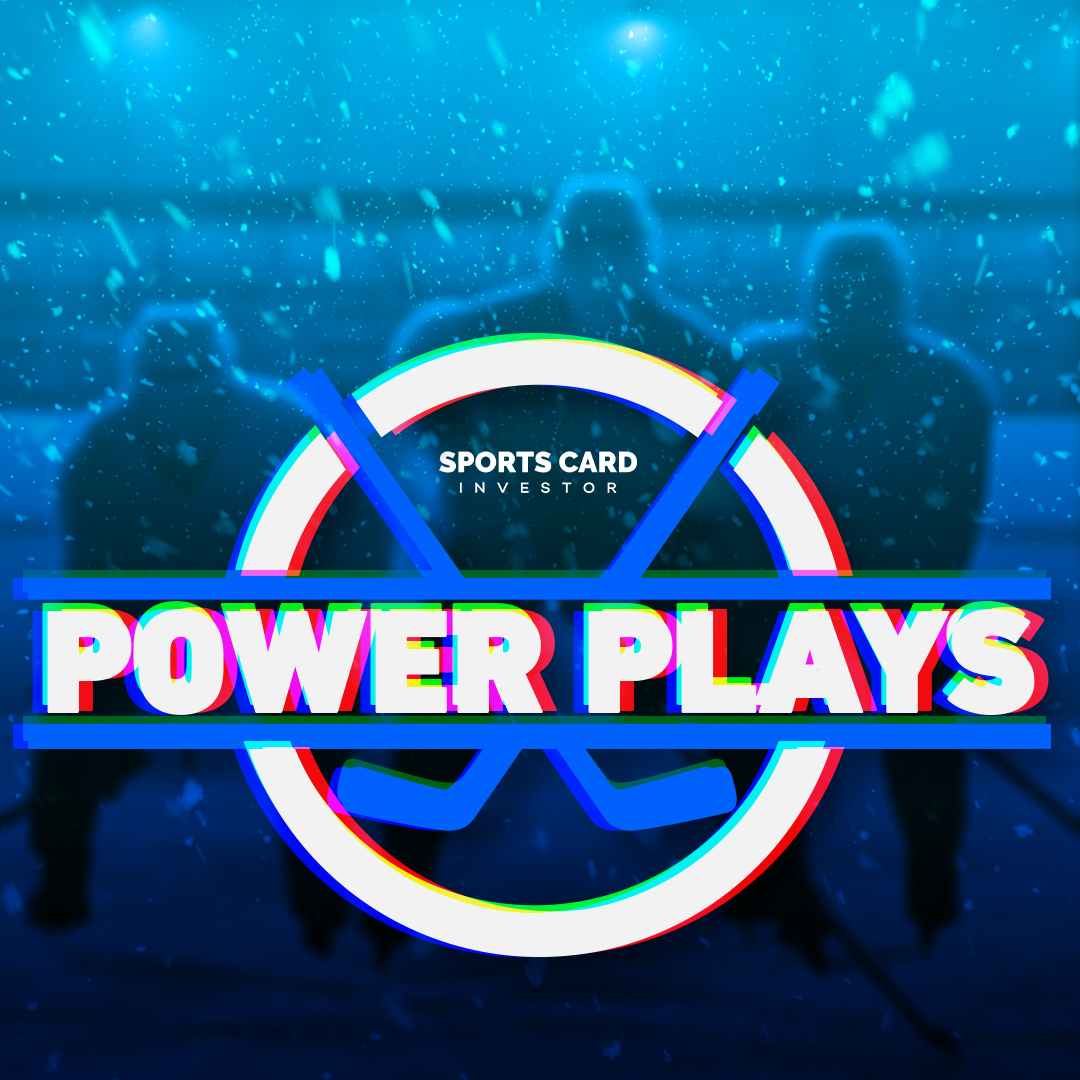 COVID protocol continues to force coaches and GMs to look at their entire organizational depth, while goaltenders are being counted on to bail out teams against some of the toughest competition in the league. The halfway point of the season looms, as the All-Star conversation begins to heat up. Who will end up representing their team at the event, slated for the bright lights and debauchery of Las Vegas? 
Power Plays focuses on a premier list of players and their Young Guns during the NHL season. The list will feature different players as the season progresses depending on performance and any transactions/moves that may impact their existing value. 
All-Stars
Thomas Chabot — Defense — Ottawa Senators (New addition)
One of the pillars of the young and struggling Ottawa Senators, Chabot hasn't seen a lot of success in his young career. Despite playing a ton of minutes and putting up respectable numbers, the Senators continue to flounder with each passing season. One has to wonder how long a player of Chabot's talent will be willing to handle losing regularly. Captain and fellow pillar of the franchise Brady Tkachuk signed a long-term contract, showing his commitment to the organization. Other top-tier young talents like Drake Batherson and Josh Norris will need to do the same once their entry-level deals expire. There have been some grumblings of a potential coaching change looming in Ottawa, and if it ends up anything like Vancouver's, it could be the jolt collectors are looking for with many of the young talents for the Senators, including Chabot. After returning from COVID protocol, Chabot's 2016 Young Guns Raw is up 9%.
Jonathan Huberdeau — Left Wing — Florida Panthers (New addition)
While we have featured Huberdeau's tremendous linemate Alex Barkov before, this would be his first time being mentioned here. Huberdeau has long possessed top-tier offensive ability, but the Panthers on ice success didn't always match. Now that the Panthers are legitimate Stanley Cup contenders and Huberdeau is again in the scoring race, it's worth discussing his long term potential. The 28-year-old has entered his prime, and looks to have the potential to crack the 100-point barrier for the first time in his career. If Huberdeau can accomplish this, look for him to significantly raise his value and overall hobby interest. Though South Florida lacks the hockey media presence of most other markets, Huberdeau can utilize a strong season by the Panthers to make himself a household name for investors.
Nazem Kadri — Center — Colorado Avalanche (New addition)
One of the most polarizing players in recent years, Nazem Kadri has forced his way onto this list with his refusal to leave the NHL scoring race top 10. When he's not throwing extremely questionable hits on team's most valuable players or generating controversy with some facet of his play, Kadri is a serviceable scoring forward that has been able to step up in a pinch with the revolving list of absences for the Avalanche this year. Without Kadri, one has to wonder if the Avs would have even remained in playoff contention after their extremely slow start to the season. There seems to be a recent uptick in sales for Kadri's 2010 Young Guns Raw, as investors seem to be asking themselves, "why not?" When a player has had a career spanning over 10 seasons and is on pace for a career year, it is worth considering a minimal investment. Kadri shouldn't be looked at as a strong long-term play, but depending on the legacy he leaves (a Cup would help), Kadri could be a reasonable asset.
Brayden Point — Center — Tampa Bay Lightning
The recent challenges faced by teams in the NHL with COVID protocols requiring unpleasant line shuffling has led to some unfair matchups for some teams. The Tampa Bay Lightning were finally hit hard by a slew of positive tests, resulting in a rash of AHL promotions and a run of poor form. Fortunately for the Bolts, help arrived in the form of Brayden Point after a month off from a shoulder injury. Point has immediately picked up from earlier form, and his dynamic pace and offensive ability have the Lightning back among this season's Stanley Cup favorites. Point's 2016 Young Guns PSA 10 has seen a very appropriate 40% increase over the last 30 days, with much of that coming since his recent return to action. Point has remained an undervalued player given his talent, scoring accolades, and recent success. His low profile off the ice often keeps him from dominating headlines, but anyone that watches him play consistently doesn't need to be sold on his immense talent. Expect Point to remain a solid grower, particularly in higher grades. The same cannot be said for his Raw Young Guns, as they've remained volatile for the past year.
Rising Stars
Michael Bunting — Left Wing — Toronto Maple Leafs
A quick peek at Bunting's Popular Card chart over the last 30 days shows why emerging players without a ton of hype going into the season can often have incredibly volatile value shifts from week to week. At the time of writing, Bunting has been held off the score sheet over the last four games. Fortunately for investors, Bunting's not alone in this slump, as his superstar linemate Auston Mathews has also found fewer scoring opportunities in recent contests. If you didn't buy into Bunting while he was still in the lower dollar range, it's likely not worth the constant headache to do so now. After flirting with the $15 mark, his 2020 Young Guns Raw has crashed back into the $8 space, with a 25% loss in the last 30 days. Bunting will continue to establish himself as a solid 2nd line option with a cap-friendly deal (they have those in Toronto?), but is there more room to grow from a valuation standpoint? Once pop reports begin to surface, it may add additional clarity to the question of if Bunting is worth the investment. 
Joel Farabee — Left Wing — Philadelphia Flyers
The Flyers seem to finally be recovering from the tumultuous tenure of former head coach Alain Vigneault. After controversial goaltender Robin Lehner's comments comparing Vigneault to some of the old school toxic mentalities of previous generations of coaches, the Flyers went on a tremendous losing streak, punctuated by a 7-1 loss to the Tampa Bay Lightning. Afterwards, Vigneault was relieved of duty and the Flyers almost immediately responded. If you dig into this roster, you'll see that the Broadstreet Bullies have no shortage of young talented offensive players. Among their most promising is Farabee, with 15 points after 26 games and increasing ice time. With some unnecessarily high sales of Joel's 2019 Young Guns Raw before the season started skewing some of the numbers, Farabee is confidently up 41% in the past 30 days. The expectation is for Farabee to continue to blossom into a top-6 scoring forward with All-Star potential.
Tristan Jarry — Goaltender — Pittsburgh Penguins (New Addition)
Don't let a recent stumble in Jarry's play fool you – he's the sole reason that the Penguins have been as successful as they have this season, especially considering they were without their two best players for the 1st quarter of the season. While goaltenders are not the safest or smartest plays, Jarry looks to have improved with each passing season and is approaching elite status. If Jarry continues on his current pace, he will unquestionably be a finalist for the Vezina trophy awarded to the league's best goaltender. One of the additional factors that makes Jarry enticing to investors is the incredibly low pop count for PSA 10 and 9's of his 2016 Young Guns. While the gains are typically incremental, they've trended positively since the start of the season. For a young goaltender still finding their way, this is an incredibly good sign from a long term valuation standpoint. However, goaltenders are always a bad stretch away from being replaced, and the immediate gratification frequently expected for the position can often lead to incredibly diminished returns (see Matt Murray).
Jordan Kyrou — Left Wing — St. Louis Blues
Timing can be absolutely crucial in the sports card world. Exposure on a large stage can definitely boost value or bring attention to players that investors may not always be following. In Kyrou's example, he used the historically frozen Winter Classic against Minnesota to show off his top-tier offensive ability to North American audiences. While Kyrou tends to lack the complete game that GMs and coaches covet, his offensive and skating ability is unquestionably among the best in the league. With Kyrou, consistency and willingness to contribute to other facets of the game will be the ultimate determining factor for his long-term investment viability. St. Louis is an older franchise with a lot of history, but it's still not the largest market in the NHL, so Kyrou's points will have to keep accumulating, something all signs seem to indicate. Kyrou's performance in the Winter Classic saw his 2018 Young Guns Raw go up 24% in the last two weeks.
Igor Shesterkin & Ilya Sorokin — Goaltenders —  New York Rangers/Islanders
The dichotomy between the two seasons for both of these Russian New York metro-based goaltenders can best be summed up by the opening line to Charles Dickens' literary triumph, A Tale of Two Cities, "It was the best of times, it was the worst of times." Shesterkin has helped elevate the Rangers to legitimate wagon status, while Sorokin's Islanders have legitimately stunk up the brand new UBS Arena. Fortunately for Islanders fans and collectors alike, Sorokin has proven to be one of the few bright spots on the Islanders' disastrous season. His numbers have been nothing short of All-Star caliber, though he likely won't garner much consideration as a part-time starter. Sorokin deserves credit for keeping the Islanders glimmer of playoff hope alive, but the hill will be a vicious climb. Expect Shesterkin to gradually inch closer to fellow Russian goaltending prodigy Andre Vasilevskiy, while Sorokin continues to develop in his own right. With other Russian goaltending prospects looming in other teams' pipelines (most notably Yaroslav Askarov in Edmonton and Amir Miftakhov in Tampa), we are witnessing a renaissance in the position's history, as players from the former Soviet Union continue to provide the benchmark for goaltending superiority.
Track your collection and maximize your profit with Market Movers, the hobby's most powerful sports card pricing platform! Learn more here.
Note to readers: If you purchase something through one of our affiliates, we may earn a commission.