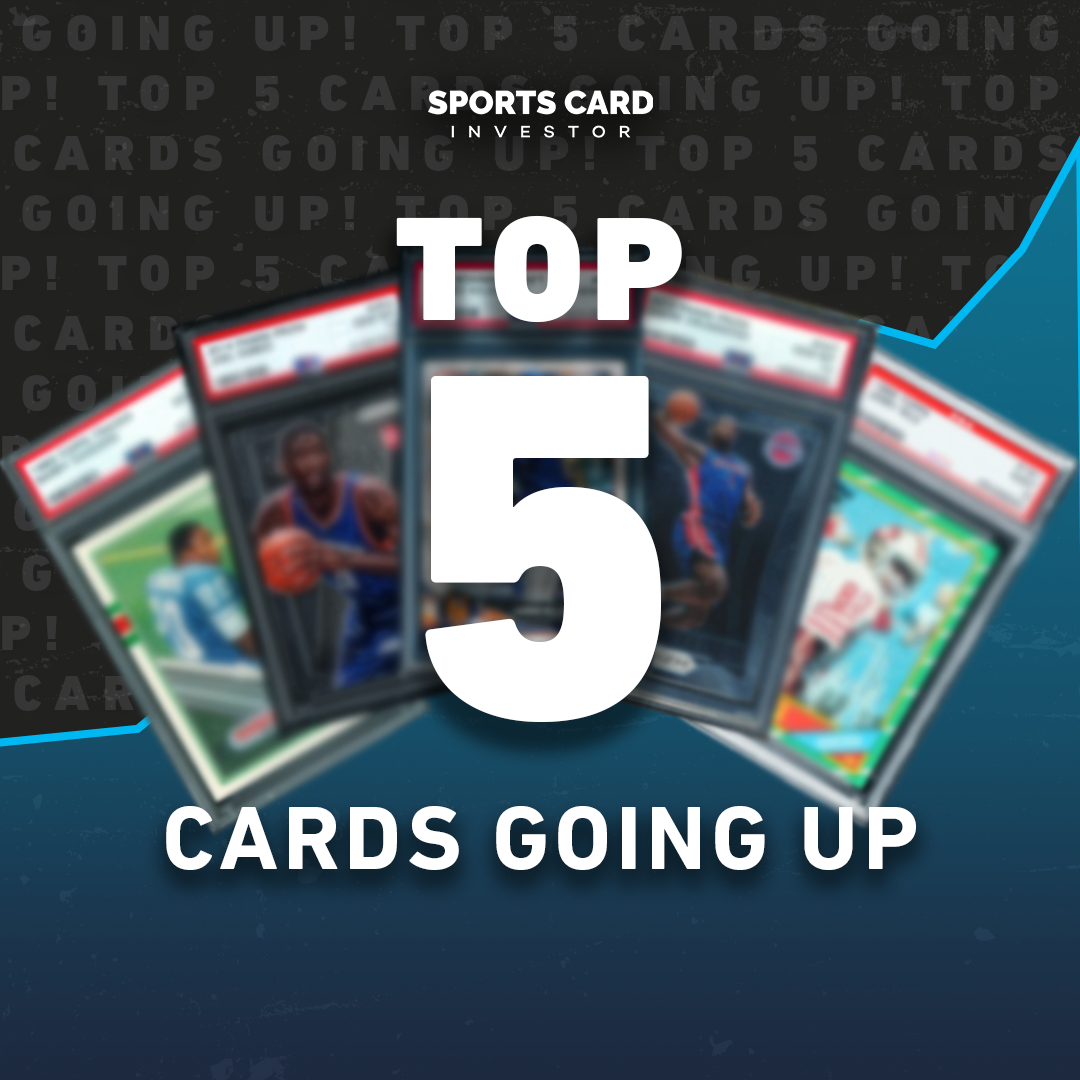 Is Jonathan Taylor the best running back in the NFL? Plenty of collectors think so, based on his scorching card market. From color matches to low-risk slabs, Taylor has emerged as one of the NFL's favorite targets.
Here's a glance at this week's Top 5 Hottest Sports Cards:
5. Kyle Tucker
The Houston outfielder hasn't seen the biggest volume in recent months, but landing on the All-MLB team last week has quickly paid off. Tucker was a key part of Houston's playoff run, and appears to be a cornerstone of the team moving forward if he can replicate his 30-homer, 92-RBI season again.
Still just 24, Tucker's cards are up collectively, according to Market Movers, with his 2019 Topps Base PSA 10 up 161% over the last seven days.
4. Alexander Ovechkin
Ovechkin is already one of the greatest ever, but chasing down Wayne Gretzky's all-time goal record is within reach for the Capitals star. He recently passed Brett Hull's 741 goals to move into 4th place all time, so collectors have been buying Ovechkin with the hopes they can watch his cards rise with every goal.
Ovechkin's prices are pretty high, so any significant movement is noteworthy. His 2005 Upper Deck Young Guns Base PSA 10 is up 72% over the last 60 days and has risen to over $7,000 per sale.
3. Carson Wentz
The Colts have quietly improved to 6-6 after a brutal start thanks to a dynamic offense built around Wentz and young stars like Jonathan Taylor and Michael Pittman Jr. Wentz has piled up 2,790 passing yards and 21 TDs so far, and some hobbyists have started picking his rookies back up again.
It's hard to see Wentz getting back to the prices he saw when he was a star in Philadelphia, but he's seen his catalog of cards tracked by Market Movers tick up 13% over the last two weeks. His 2016 Select Concourse PSA 10 has been a popular target, and is up 84% over the last 14 days.
2. Jordan Poole
One of the hottest buys in basketball, Poole has stepped up big with Klay Thompson still working his way back. The Warriors are off to an 18-2 start, and Poole has been a major reason why while averaging 18 PPG. It's fair to wonder how Poole's role changes once Thompson returns, but it's also fair to assume Golden State will find a significant role based off of his recent play.
Poole's 2019 Optic Base PSA 10 is up 212% over the last 30 days.
1. Jonathan Taylor
Along with Wentz, Taylor is the main reason why the Colts have been able to recover from such a poor start to the season. He's been making a case as the best running back in the NFL recently, and collectors haven't been able to get enough.
A variety of cards could sit in the top spot here for Taylor, though his 2020 Optic Blue Hyper Raw has been especially impressive. After sitting around $2 just a month ago, it's jumped 1,056% over the last 30 days and has been hovering recently around $25. It's hard to turn down a nice color match parallel for just a few bucks.
Track your collection and maximize your profit with Market Movers, the hobby's most powerful sports card pricing platform! Learn more here.
Note to readers: If you purchase something through one of our affiliates, we may earn a commission.