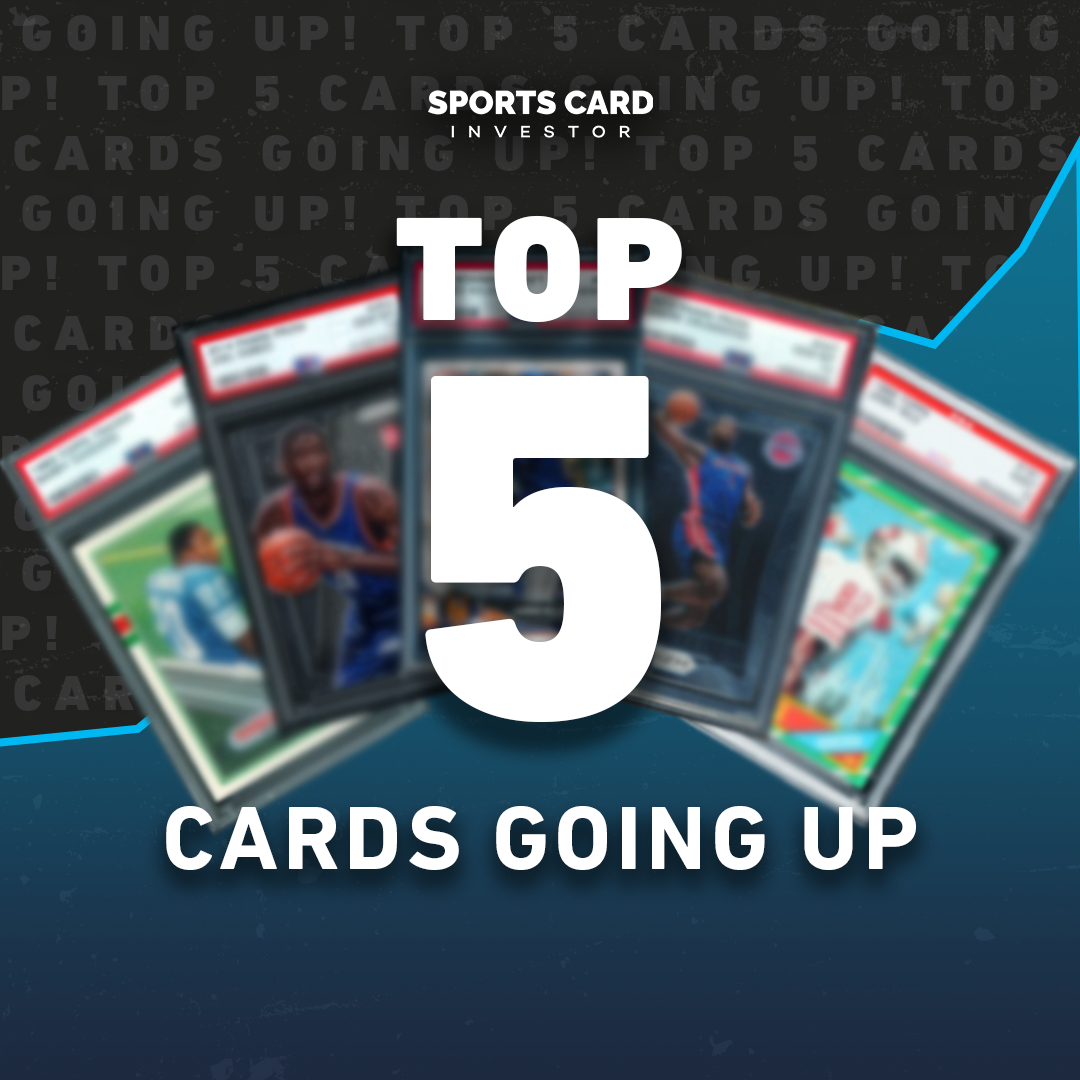 As many expected, card prices for hobby stars Connor McDavid and Jayson Tatum continue to rise during their respective deep playoff runs.
Read about McDavid, Tatum and other trending cards in this week's Top 5 Hottest Sports Cards:
5. Jayson Tatum
Tatum has been a hobby favorite since entering the league in 2017, and he's been featured in this space several times recently, but a trip to the NBA Finals has him back as his market has a strong moment overall.
After sharing some spotlight with Jaylen Brown, Tatum has emerged as Boston's clear No. 1 option and the hobby community has noticed his growth during this playoff run. Tatum's 2017 Optic Holo PSA 10 is up 40% over the last 90 days across 48 sales.
While titles aren't always a catalyst to explosive card prices, the run-up to them can be, and that's exactly what we're seeing now with Tatum.
Once the No. 5-ranked prospect in baseball, Torres' career started out with two fantastic seasons before seeing his power numbers completely tank — along with his card prices. Fantastic seasons in 2018 and 2019 haven't been enough to make up for extremely poor campaigns in 2020 and 2021, but Torres seems to be recovering so far in 2022.
The Yankees infielder has already matched his 2021 home run total through just 45 games so far this season, and collectors have jumped at the opportunity to grab key rookies for less than $25.
Torres' 2018 Topps Chrome Update Base PSA 10 is up 209% over the last 30 days across 22 sales.
3. Nolan Gorman
Currently the No. 27-ranked prospect according to MiLB Pipeline, Gorman recently got his big league call-up from Triple A and has been making the most of it with St. Louis. Gorman has followed 15 homers in 34 games with Memphis with a .387 average and two homers in 31 at-bats with the Cardinals.
Collectors have jumped on him early, with his 2018 Bowman Draft Chrome Refractor PSA 10 up 81% over the last seven days.
Kaepernick hasn't been really hobby relevant in years, but he'll pop up occasionally when talks of him returning to the NFL heat up. That's the case now, with Kaepernick recently working out with the Raiders. Reports say the workout went well, but a signing isn't expected anytime soon.
Any long-term hobby bump will likely require an actual signing, but for now a small boost is what we're seeing in his market. Kaepernick's 2011 Topps Base PSA 10 is up 112% over the last 30 days.
The Oilers star is in the middle of a deep playoff run, and the hobby community is loving it. McDavid has been one of, if not the most, desirable ultra-modern targets in the hockey market, and his prices accurately reflect that.
McDavid's 2015 Upper Deck Young Guns Base PSA 10 is up just 4% over the last 30 days, but 28 sales on a card averaging over $3,000 per sale is serious volume on a big card. Cards with higher price growth typically land on this list, but cards at this price point selling this often can't be ignored.
Track your collection and maximize your profit with Market Movers, the hobby's most powerful sports card pricing platform! Learn more here.
Note to readers: If you purchase something through one of our affiliates, we may earn a commission.