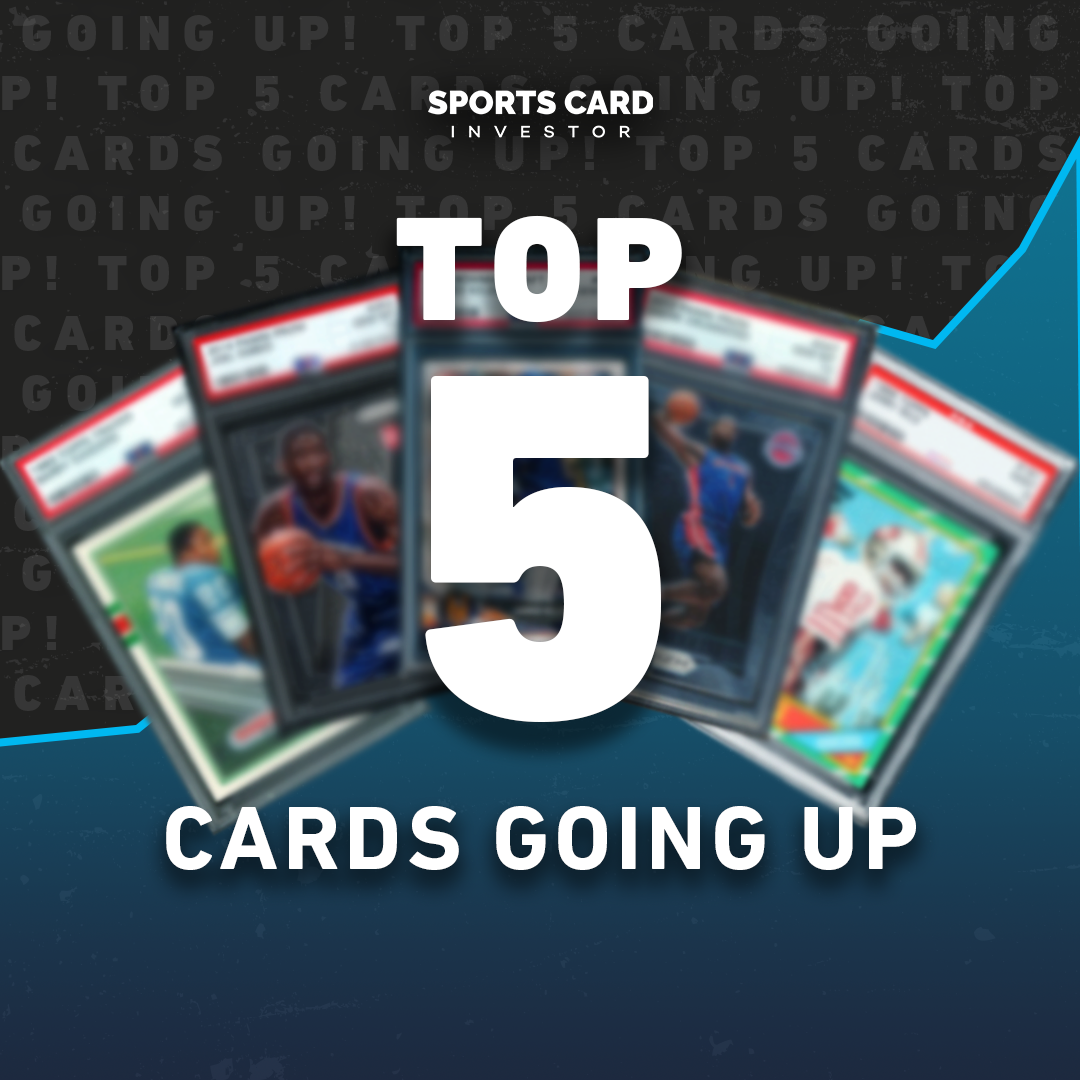 Cam Reddish has been a popular long-term hold for many basketball collectors, and several strong performances in the Eastern Conference Finals has resulted in his cards soaring in popularity.
Here's a look at this week's Top 5 Hottest Sports Cards:
5. Luis Robert
Robert was one of the hobby's favorite targets during his rookie season in 2020 — he mostly delivered, snagging a Gold Glove for his play in centerfield while finishing second in the AL Rookie of the Year voting.
He started off hot with a .316 average in his first 25 games of 2021, too, but a torn right hip flexor has sidelined Robert indefinitely. The White Sox recently announced he can ramp up his rehab, though, and Robert's cards have picked up.
His 2018 Bowman Paper Prospects PSA 10 is up 75% over the last seven days.
4. Ozzie Albies
Albies was recently named to his second All-Star game — he'll join Atlanta Braves teammates Freddie Freeman and Ronald Acuna Jr. there — and his cards keep climbing.
He's on pace for his third season with 40 doubles, 20 homers, and five triples, and collectors have been happy to scoop up low-POP cards with manageable prices.
Albies' 2018 Topps Chrome Refractor PSA 10 has a POP of just 273 and is up 88% over the last 7 days.
3. Pascal Siakam
The relationship between Siakam and Raptors head coach Nick Nurse soured a little in 2020, but the Toronto wing remains one of the top young players in the NBA. He's popped up in trade rumors as the Golden State Warriors look to add a young player to their veteran core, and Siakam could be a potential fit.
Collectors could be watching Siakam for a potential bump if he's traded to a title contender, or he could be a good option to take over as the No. 1 scorer in Toronto if Kyle Lowry moves on this offseason.
Either way, Siakam's prices are up, with his 2016 Prizm Base PSA 10 up 66% over the last 14 days.
2. Cam Reddish
Collectors and investors have been watching Reddish closely because of his incredibly high ceiling, and they finally saw some of that this postseason. The No. 10 overall pick in 2019 played just 26 regular season games because of an achilles injury, but stepped up with 21 points and six 3-pointers in Atlanta's final game of the season.
Reddish's 2019 Prizm Base PSA 10 is up 44% over the last seven days with extremely strong volume.
1. Kyle Schwarber
No one hit the ball harder than Schwarber did in June as he piled up 16 home runs, including seven to leadoff games. His power surge earned him NL Player of the Month and helped lift the Nationals back into playoff contention, but a hamstring injury has him sidelined indefinitely.
Collectors bought up his cards before the injury, though, resulting in his 2014 Bowman Draft Chrome PSA 10 jumping 85% over the last 14 days.
Track your collection and maximize your profit with Market Movers, the hobby's most powerful sports card pricing platform! Learn more here.