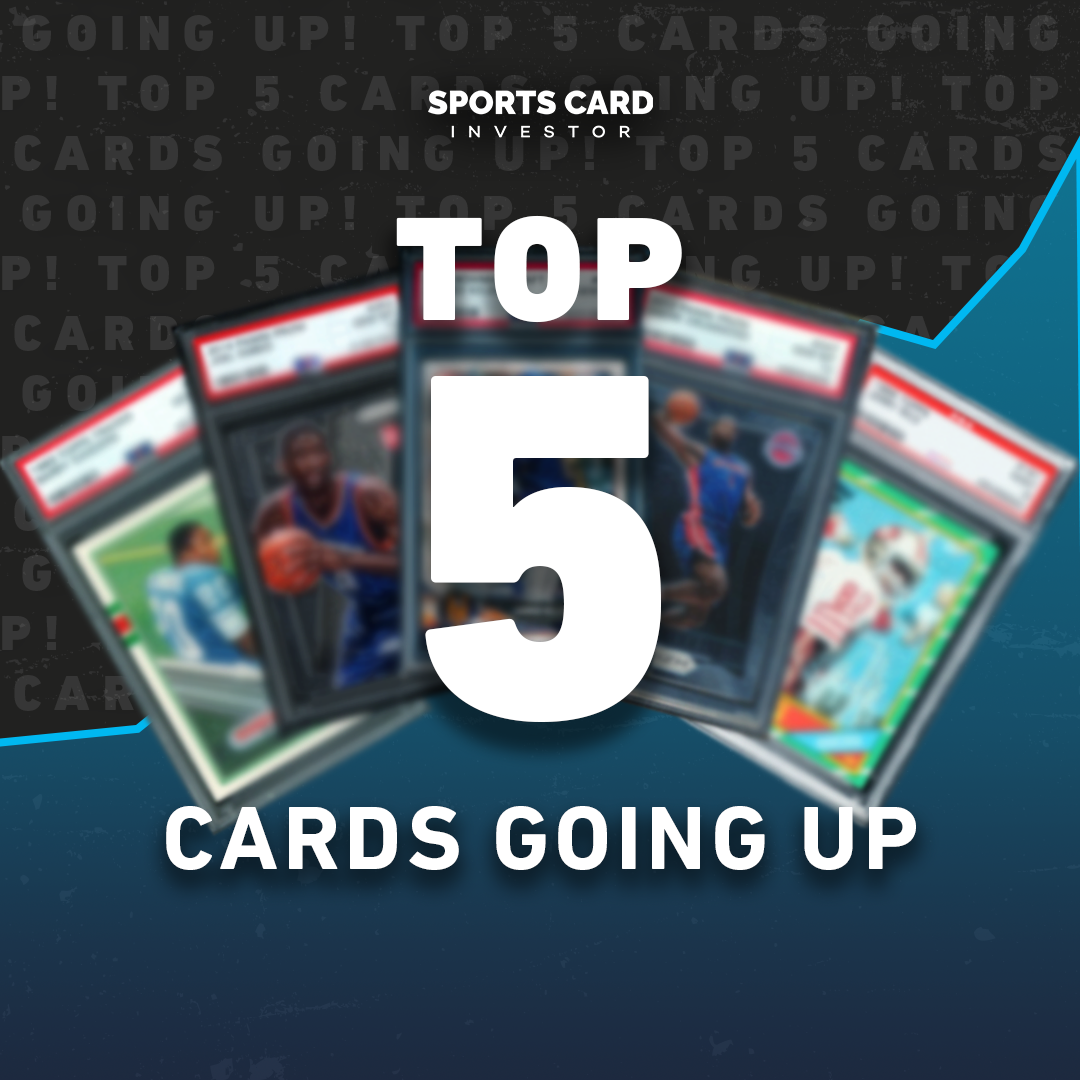 An incredibly entertaining NFL postseason so far has started to trickle into the sports card market, with stars like Patrick Mahomes and Deebo Samuel seeing strong price growth and volume across their lineup of cards.
Here's a look at Mahomes, Samuel and more in this week's Top 5 Hottest Sports Cards:
A rocky start to the regular season had many both in and out of the hobby worrying about Mahomes and the Chiefs. That talk quieted as the Chiefs locked back in down the regular season stretch, and Mahomes' return to MVP-level form peaked Sunday night against the Buffalo Bills.
Mahomes and Josh Allen traded incredible plays, though Mahomes and the Chiefs walked away with a win in one of the greatest NFL Playoff games ever. Mahomes completed 33 of 44 passes for 378 yards, three touchdowns and no turnovers in a performance that was sure to give his cards some movement.
With already-high prices, it's not very common to see Mahomes' lineup move much. His 2017 Prizm Silver PSA 10 has jumped 24% over the last 30 days across 20 sales despite averaging around $7,500.
The 49ers are back in the NFC Championship game, though Garoppolo's future with the team is still very much in the air. Trey Lance is the clear future at QB for San Francisco, and a decision will have to be made soon — Garoppolo is a free agent this offseason and his play hasn't been inspiring during the team's recent playoff runs.
If the 49ers move on from Garoppolo as expected, regardless of postseason results, it's fair to assume that he'll land with another team looking for a serviceable QB. From this perspective, it's easy to see why his market has jumped a bit with some playoff success or a team change being the only real endings left.
Garoppolo's 2014 Prizm Base PSA 10 is up 108% over the last 30 days.
3. Tiger Woods
In terms of the hobby's golf market, it's harder to do better than Woods. Considered by many to be the sport's all-time greatest, Woods hasn't spent much time on the course recently.
Woods' slow recovery from a horrific car wreck has caused plenty of fluctuation in his card market, with prices often jumping a bit when any news of his return to the PGA Tour is brought up. A return could happen relatively soon, though, and collectors have acted accordingly.
With Woods' signature 2001 Upper Deck Base PSA 10 a little pricey for many collectors at $400 or more, some have shifted to the 2001 Upper Deck Base Defining Moments instead. That Defining Moments PSA 10 is up 131% over the last 30 days and is averaging about $120.
2. Deebo Samuel
Even with uneven play from the previously-mentioned Garoppolo, Samuel emerged as one of the NFL's top skill players in 2021. Capable of explosive plays as both a receiver and running back, Samuel has gotten a little more hobby love than many receivers typically get.
Currently up 116% over the last 30 days, Samuel's 2019 Prizm Base PSA 10 has a pop of just 512 and has been averaging over two sales per day during that same period.
1. Timo Meier
There's a vocal community within the hobby that firmly believes that play doesn't actively impact card prices. It's really hard to argue that with Meier. The San Jose Sharks wing recently tied the NHL's record with five goals in a single game, and his key rookie has exploded in price and volume.
Meier's 2016 Upper Deck Young Guns Base PSA 10 has jumped 156% over the last 30 days. What's more impressive, though, and serves as more evidence that performance does impact the market, is that a third of that card's total sales over the last year have come in the last 30 days.
Track your collection and maximize your profit with Market Movers, the hobby's most powerful sports card pricing platform! Learn more here.
Note to readers: If you purchase something through one of our affiliates, we may earn a commission.