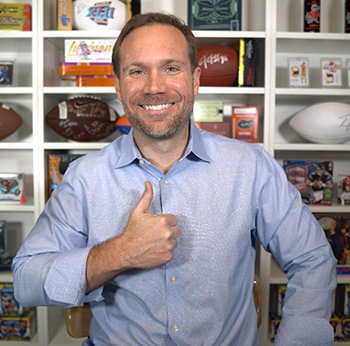 I'm excited to have you join the Sports Card Investor membership program! I've created three membership levels to accommodate all types of collectors and investors.
The first level, Investor, gets you access to insider reports, my best card picks, exclusive contests and giveaways, and the ability to ask me and other members questions through private chats and livestreams – all for less than $10 a month.
The second level, Market Mover, gets you access to my cutting-edge Market Mover data tool, along with early access to my best card picks. If you are investing a couple hundred dollars or more on cards a month, you need to be on this level, as it will help you make smarter investment decisions.
The third level, The Boardroom, is an exclusive private membership group for those who want direct access to me and other elite sports card investors, and insider information from manufacturers, marketplaces, and the biggest movers-and-shakers in the hobby.
Whether you are just starting out or are a well established investor, there is a membership level that's right for you.