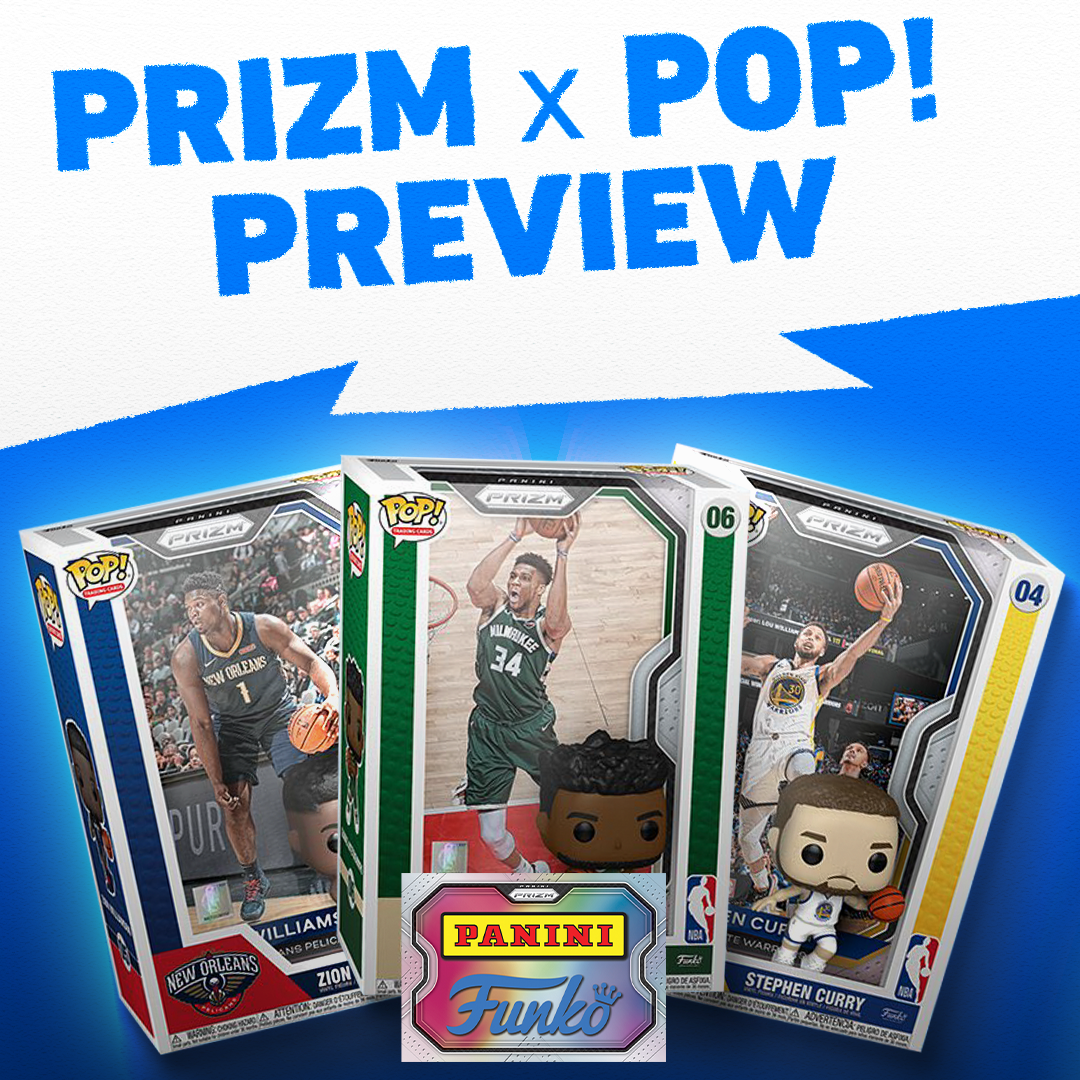 Nearly nine months after announcing its partnership with Funko Pop, Panini America finally released a preview of its NBA Trading Card Figures Thursday night.
Based around Panini's popular Prizm brand, the six-figure lineup features, in order, LaMelo Ball, LeBron James, Luka Doncic, Stephen Curry, Zion Williamson and Giannis Antetokounmpo.
Each $19.88 figure is listed for pre-order through Walmart with an estimated shipping date in late July.
Unlike regular Funko Pops, Panini's Prizm-branded set will come with trading card art that matches the figure's uniform. Each collectible also comes with a 7.5×10.5-inch protective case that can be hung on a wall.
Along with those six Prizm-branded items, Panini will also release a limited three-figure set that features card art based on the company's popular magazine cover mashup with SLAM Magazine.
The NBA Cover: Slam set features, in order, Allen Iverson, Shaquille O'Neal and Vince Carter. Priced at $19.88, this group also comes with a protective case and expects to ship in August.
"We are excited to enter into this collaboration with Funko," Jason Howarth, VP of Marketing for Panini America, said in a statement after the original May 2021 announcement. "The success of our Panini trading cards in the collectible space along with the success that Funko is experiencing in the vinyl figure collectibles space makes this the ideal collaboration for sports fans and consumers."
Track your collection and maximize your profit with Market Movers, the hobby's most powerful sports card pricing platform! Learn more here.
Note to readers: If you purchase something through one of our affiliates, we may earn a commission.