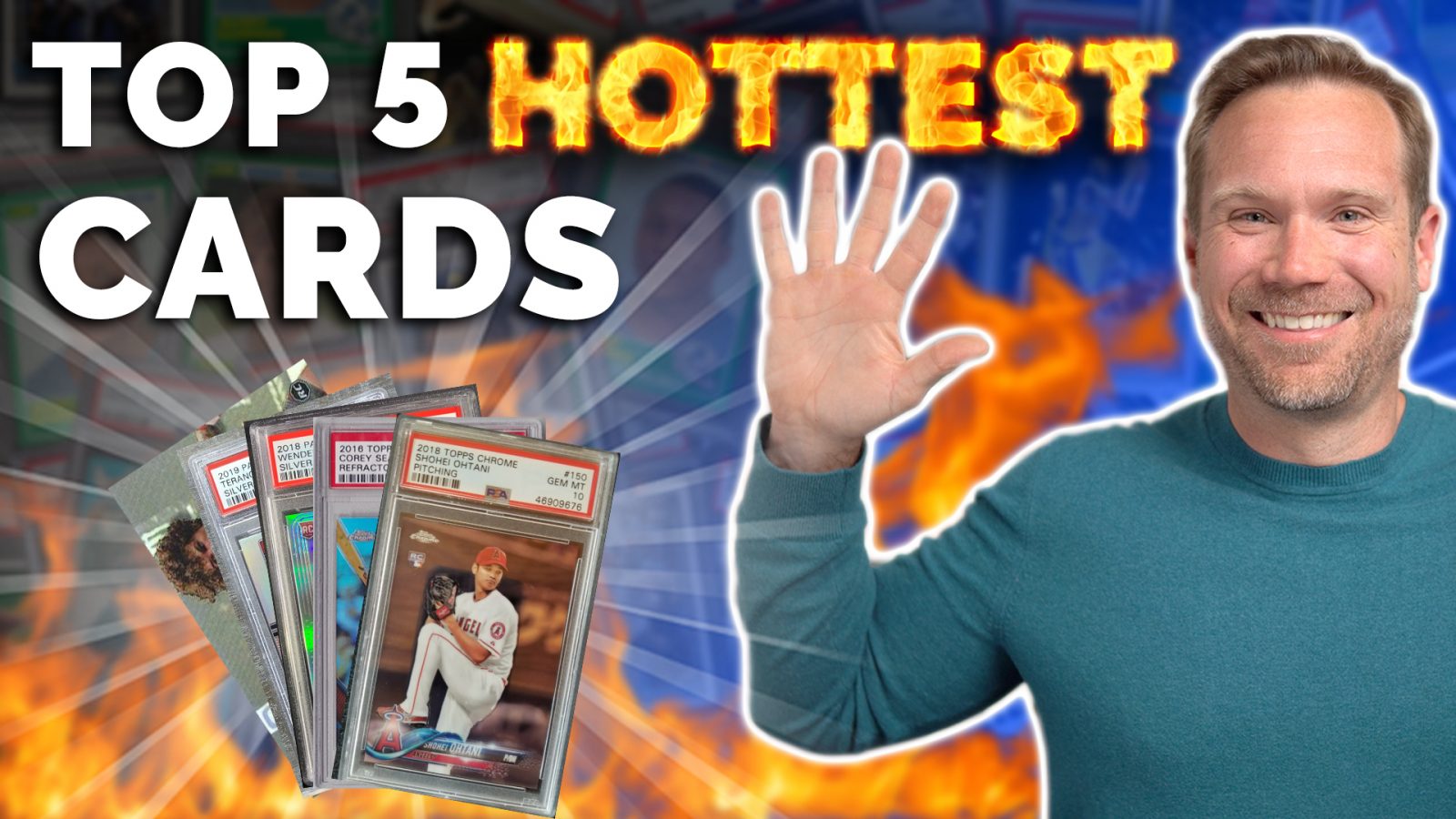 This week's Top 5 Hottest Sports Cards is led by an incredible performance from one of MLB's young stars and two under-the-radar NBA sleepers that are making a big impact.
Here's a glance at this week's Top 5 Hottest Sports Cards:
5. Shohei Ohtani
Ohtani's cards were already on the rise, and then a fantastic performance Sunday night caused another spike. Ohtani created some buzz while hitting on the same day as a start for the first time in his MLB career, and then delivered the fastest pitch by a starter so far this season as well as the hardest-hit home run.
Ohtani's 2018 Topps Chrome Base PSA 10 is up 62% over the last 30 days.
4. Corey Seager
Seager could be a free agent after this season and he's currently playing like he wants to get paid. With eight hits in his first 12 at-bats, Seager has started off the season hot and his cards continue to climb. All of his cards in Market Movers are up 65% over the last 30 days while his 2016 Topps Chrome Refractor PSA 10 is up 86% over that same timeframe.
3. Wendell Carter Jr.
Healthy with a new role on a new team, Carter Jr. might be on track to reaching the potential the Chicago Bulls saw when they selected him 7th overall in 2018. A common buy-low candidate for NBA fans, Carter Jr. was traded at the deadline and is already seeing improvement in a different role with the Orlando Magic.
His 2018 Prizm Silver PSA 10 is up 106% over the last 30 days.
2. Sean O'Malley
If you're looking to get into MMA cards, O'Malley might be your guy. He's exciting, explosive and always hunting for that highlight knockout — his 13-1 MMA record features 8 KOs. Already a fan-favorite, O'Malley's 2018 Topps Chrome UFC Refractor Raw is up 713% over the last 30 days.
1. Terance Mann
On a roster filled with stars, Mann has stepped up as the guy who will do all the dirty work. He's not doing the heavy lifting, but Mann's play off the bench has him in front of Luke Kennard in the rotation and allowed the Clippers to move Lou Williams for Rajon Rondo at the trade deadline.
Mann's 2019 Prizm Silver PSA 10 is up 144% over the last 30 days.