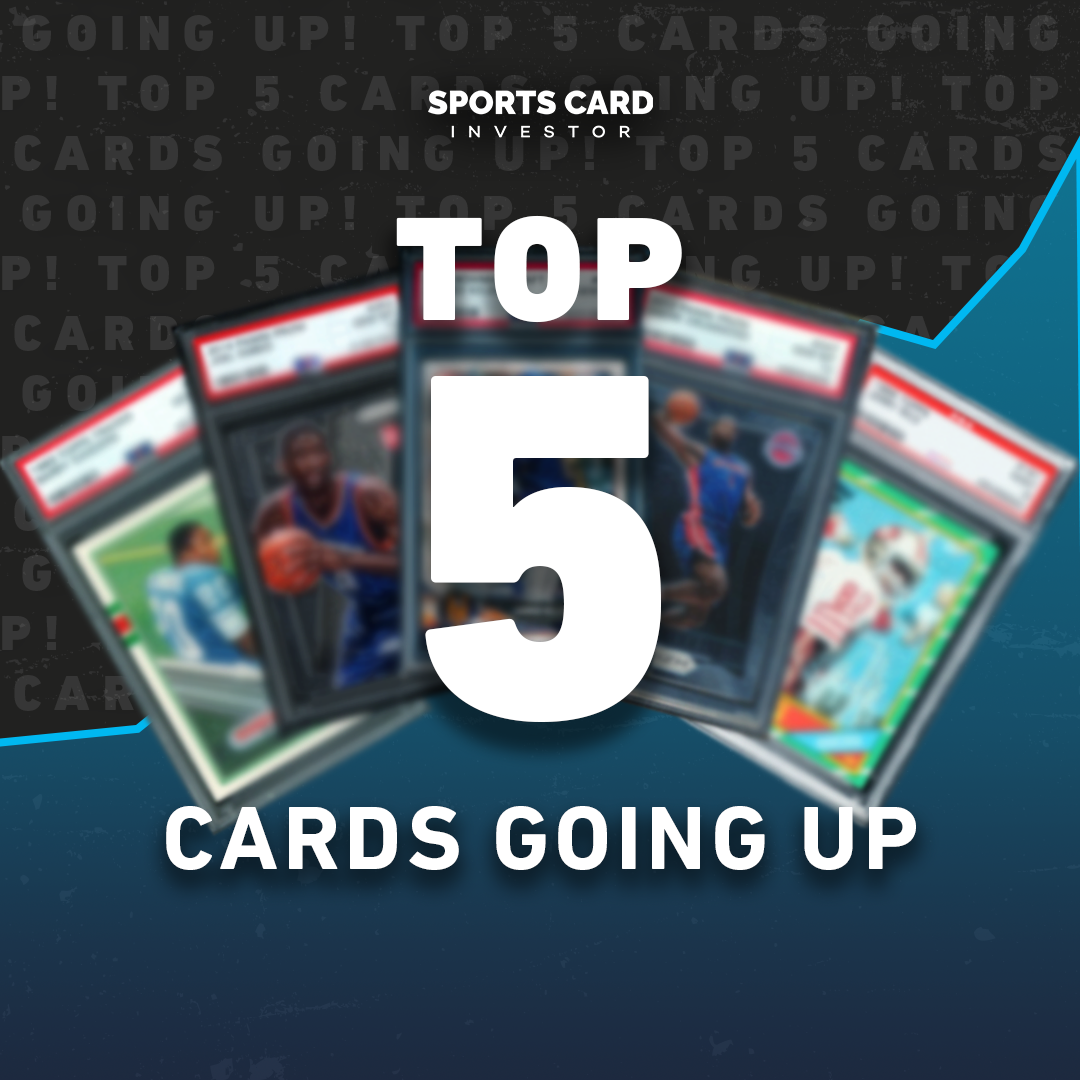 You can make an argument that Shohei Ohtani is the most popular player in baseball right now, and his cards have been a major beneficiary.
Here's a glance at this week's Top 5 Hottest Sports Cards:
5. Fernando Tatis Jr.
Tatis Jr. is the first San Diego Padres player to start the All-Star Game in 22 years, and he's certainly deserving. Batting .286/.364/.656 with 28 home runs and 60 RBI through 74 games also puts him among the short list of MVP candidates in the American League.
Tatis Jr. has been one of the most popular players in the hobby over the last two years, but this week it's one of his relatively-lower POP cards seeing serious movement. His 2019 Topps Finest Base PSA 10 has a POP of 732 and is up 67% over the last 30 days.
4. Deandre Ayton
Ayton has been featured in the Top 5 and Forecast videos recently with multiple cards gaining traction in the hobby. He's been almost unstoppable directly around the rim and has been a major reason why Phoenix is currently leading the Milwaukee Bucks in the NBA Finals.
While Prizm is the typical target for many basketball collectors, Select is also a good option because of lower print runs and graded populations — that's what some fans have been buying up this week.
Ayton's 2018 Select Concourse PSA 10 is up 75% over the last 14 days and has a POP of just 128.
3. Eloy Jimenez
A major part of Chicago's young core, Jimenez has missed the entire regular season so far after rupturing his left pectoral tendon in Spring Training. He's been cleared to start rehab, though, and homered in his first rehab game in High-A on Saturday.
His rehab has collectors buzzing and his 2019 Topps Chrome Base PSA 10 soaring up 43% over the last 14 days.
2. Cameron Johnson
Like Ayton, Johnson has proven to be vital to the Suns' NBA Playoff run despite Chris Paul snagging most of the headlines. One of the top shooters from the 2019 NBA Draft, Johnson's floor spacing has helped give the mid-range heavy Suns extra room to maneuver.
Johnson is shooting 44% from 3 during these playoffs, and his 2019 Prizm Base PSA 10 is up 52% over the last 14 days.
1. Shohei Ohtani
The hottest card this week is one of Shohei Ohtani's — and it could have been several different ones, too. Ohtani came up short in the Home Run Derby, but being named an All-Star as a pitcher and position player does some interesting things to your card prices.
Ohtani's 2019 Topps Chrome Update PSA 10 has a POP of 1,631 and is up 154% over the last 30 days.
Track your collection and maximize your profit with Market Movers, the hobby's most powerful sports card pricing platform! Learn more here.
Note to readers: If you purchase something through one of our affiliates we may earn a commission.