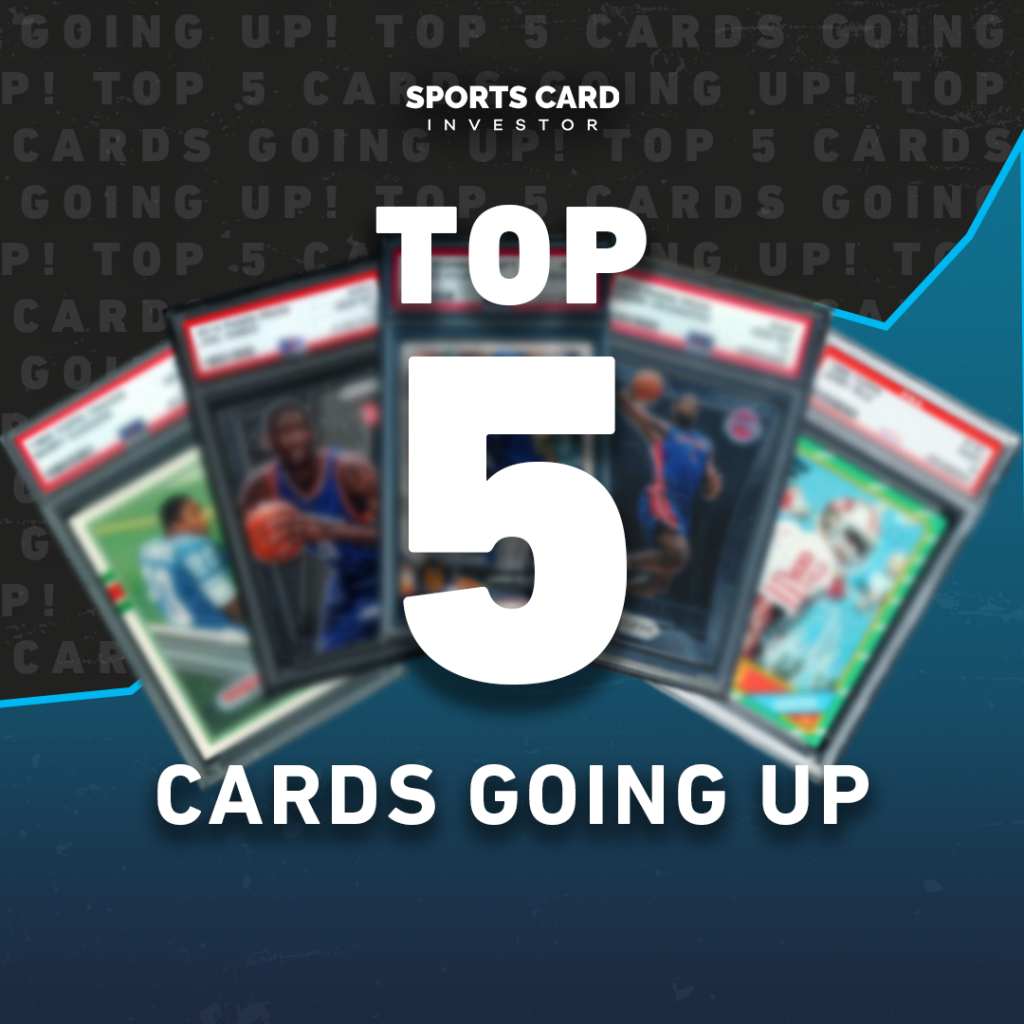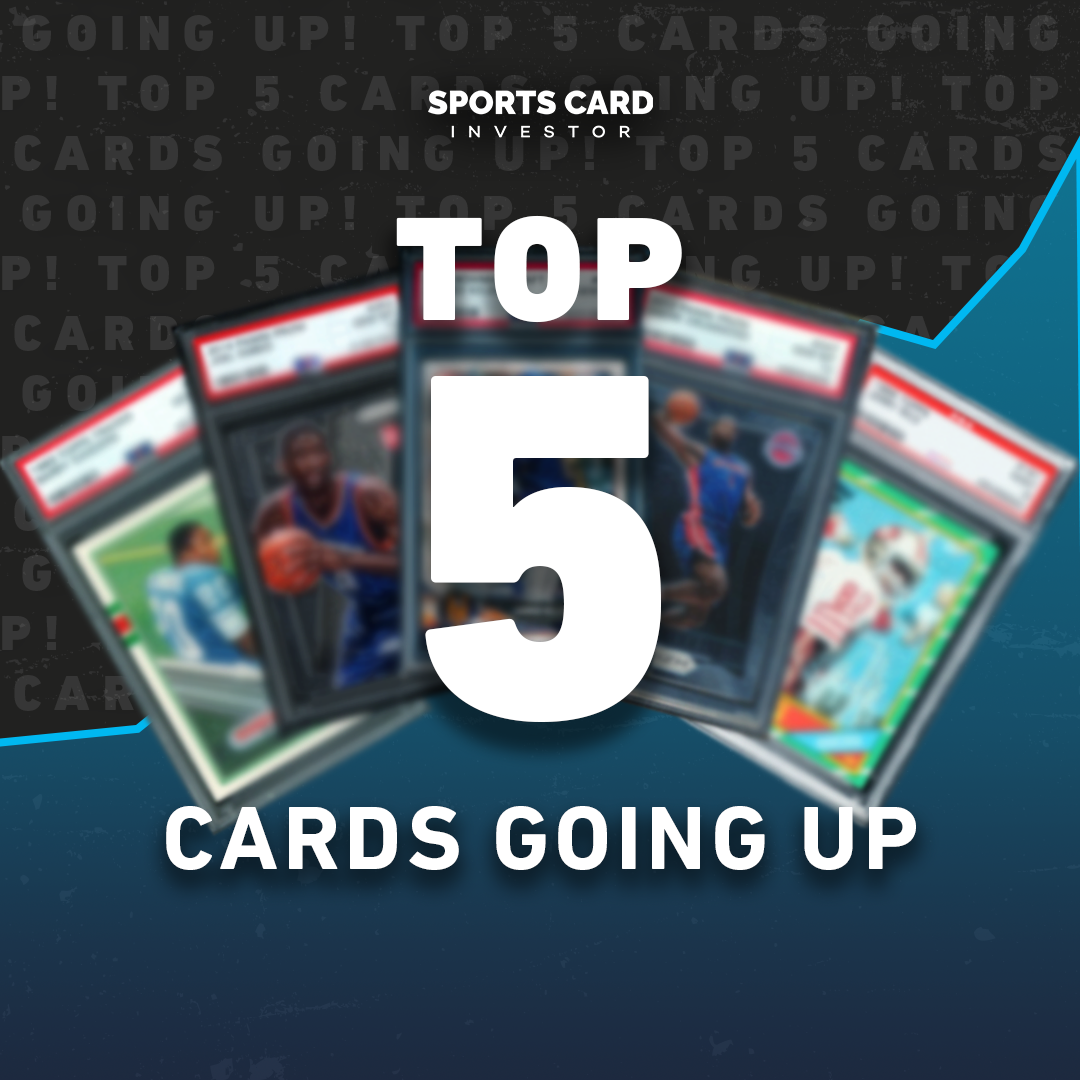 Ohtani Dominates, White Cools: Hottest and Coldest Cards From 2021
The sports card market saw some interesting trends in 2021, including breakout performances from stars like Vlad Guerrero Jr. and Shohei Ohtani. It saw some huge collapses from hobby favorites like Coby White and Kyle Lewis, too.
Here's a look at the hottest and coldest cards from 2021:
HOTTEST
The Capitals star is mostly just chasing history at this point, with his place in the hobby solidified. Already considered one of hockey's all-time greats, Ovechkin is closing in on Wayne Gretzky's all-time goal record.
Many expect him to take over the lead within the next few years, and 2021 was a huge season for his card market with many collectors looking to get in before he breaks the record. With an average sale of over $4,000 over the last year, any bump in price or volume on his 2015 Upper Deck Young Guns PSA 10 should be considered impressive.
That 2015 Upper Deck Young Guns PSA 10 is up 261% over the last 365 days.
Guerrero Jr. has been a hobby favorite since his first set of cards, but 2021 was the breakout season that launched him into that potential superstar tier. If not for a historically great season from Shohei Ohtani, Guerrero Jr. likely wins the AL MVP in 2021.
He slashed .311/.401/.601 last year with 48 HR and 111 RBI, and simultaneously drove his card market up in a big way.
His 2018 Bowman Chrome Base PSA 10 is up 510% over the last 365 days.
The former Detroit Lions QB struggled to get much hobby traction before 2021, but a trade to the Los Angeles Rams instantly made the team a title contender and Stafford a popular target.
Stafford's market is fairly unique due to relatively low graded populations and the fact that many of his graded market has likely been sitting comfortably with Lions superfans rather than investors.
Stafford's 2009 Topps Chrome Base PSA 10 is up 800% over the last 365 days.
2. Tom Brady
Brady's place in the hobby has been well-established, but 2021 did see a few twists for arguably the NFL's greatest player ever.
Key rookies saw plenty of action in 2021, but this past year also saw plenty of secondary options like his first-year Prizm cards or case hits like Kaboom gain significant popularity.
Brady's 2007 Topps Chrome Refractor is up 1,086% over the last 365 days.
The hobby's favorite target for much of 2021, Ohtani had an all-time great season. The two-way star quickly became one of MLB's most popular players, and his market exploded during his MVP campaign.
The Home Run Derby was a big highlight for Ohtani, but in general his cards stayed hot for most of the season.
Ohtani's 2018 Bowman Chrome (Batting) Base PSA 10 is up 1,100% over the last 365 days.
COLDEST
5. Kyle Lewis
Lewis' 2021 season was incredibly disappointing when you consider he beat out Luis Robert for AL Rookie of the Year in 2020. One of the more popular targets in the baseball market, Lewis' cards cooled significantly in 2021 due to significant missed time.
There's still some uncertainty around his recovery this offseason, so his market in 2022 will be one to watch for many collectors and investors.
Lewis' 2020 Topps Chrome Base PSA 10 is down 86% over the last 365 days.
While Joe Burrow and Justin Herbert pulled in higher prices, Tagovailoa became a popular option for those looking for a little more value. HIs cards jumped big because of that, though, and eventually came back down hard as his future with Miami has become less certain.
It's hard to blame him when you consider how up-and-down the Dolphins have been, but collectors don't really care who is at fault — you either win or you don't, and he hasn't so far.
His 2020 Mosaic Silver PSA 10 is down 89% over the last 365 days.
A heavy speculation play for many, Bazley's market really benefited from PSA's bulk submission service. Bazley was a popular pick as the No. 2 option behind Shai Gilgeous-Alexander, though he hasn't really lived up to that hype.
Now with thousands of his PSA 10s returning to hobbyists after a long delay, Bazley's market has mostly collapsed.
His 2019 Prizm Base PSA 10 is down 94% over the last 365 days.
2. Coby White
Like Bazley, White was a popular speculation pick, though he did back it up at times. A fun scoring guard for Chicago, White's popularity among rookies was only really topped by stars like Ja Morant and Zion Williamson.
Injuries and cold streaks have cooled White's market, though, and upgrades to Chicago's backcourt this offseason now make it hard to see a path for White to become super relevant again. More of those $10 PSA submissions have continued to come in, too, so his market has been flooded with lots of high-pop base cards.
White's 2019 Prizm Red Ice PSA 10 is down 94% over the last 365 days.
One of the NBA market's most aggressive speculation plays, Doumbouya didn't pan out with the Pistons. His market got a nice bump when he joined the Lakers earlier this season, but he didn't get much of an opportunity and will now likely have work. his way back into the NBA from the G League.
His 2019 Prizm Red Ice PSA 10 is down 98% over the last 385 days.
Track your collection and maximize your profit with Market Movers, the hobby's most powerful sports card pricing platform! Learn more here.
Note to readers: If you purchase something through one of our affiliates, we may earn a commission.