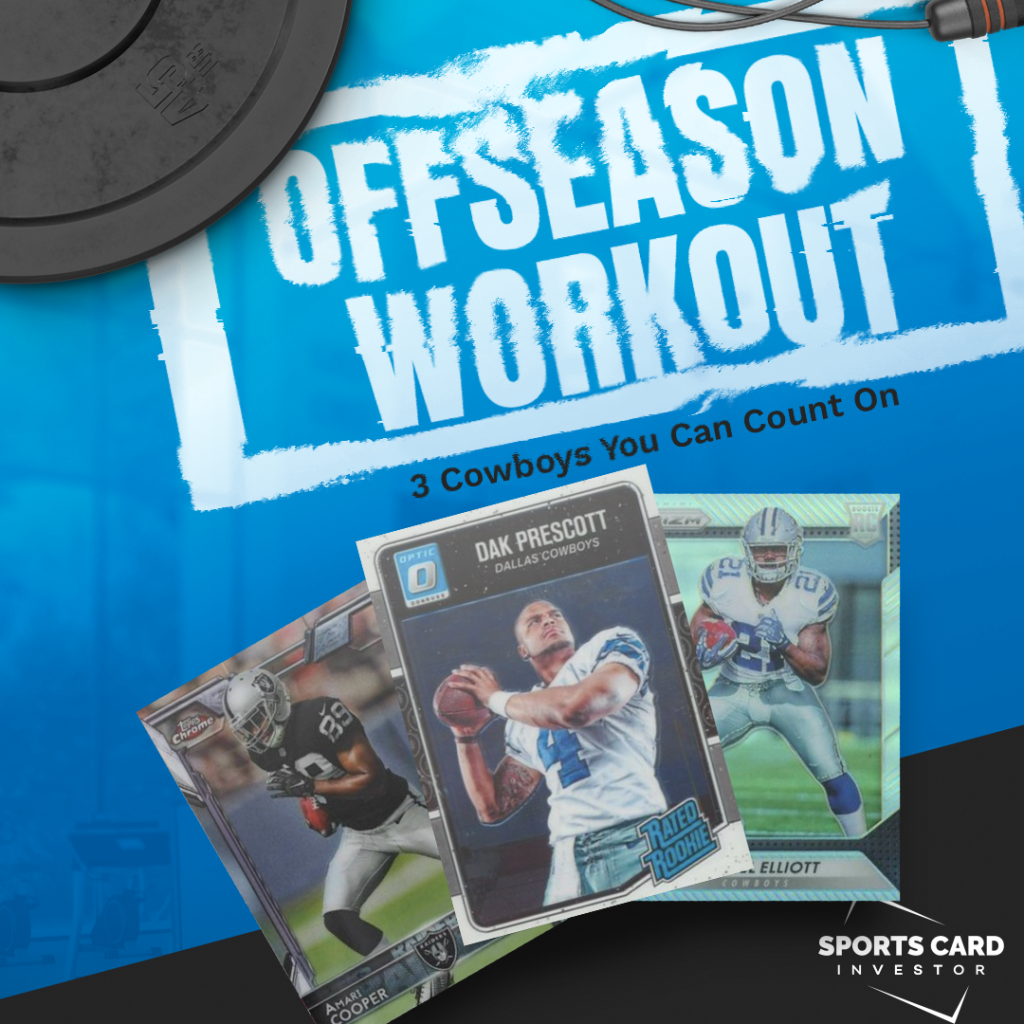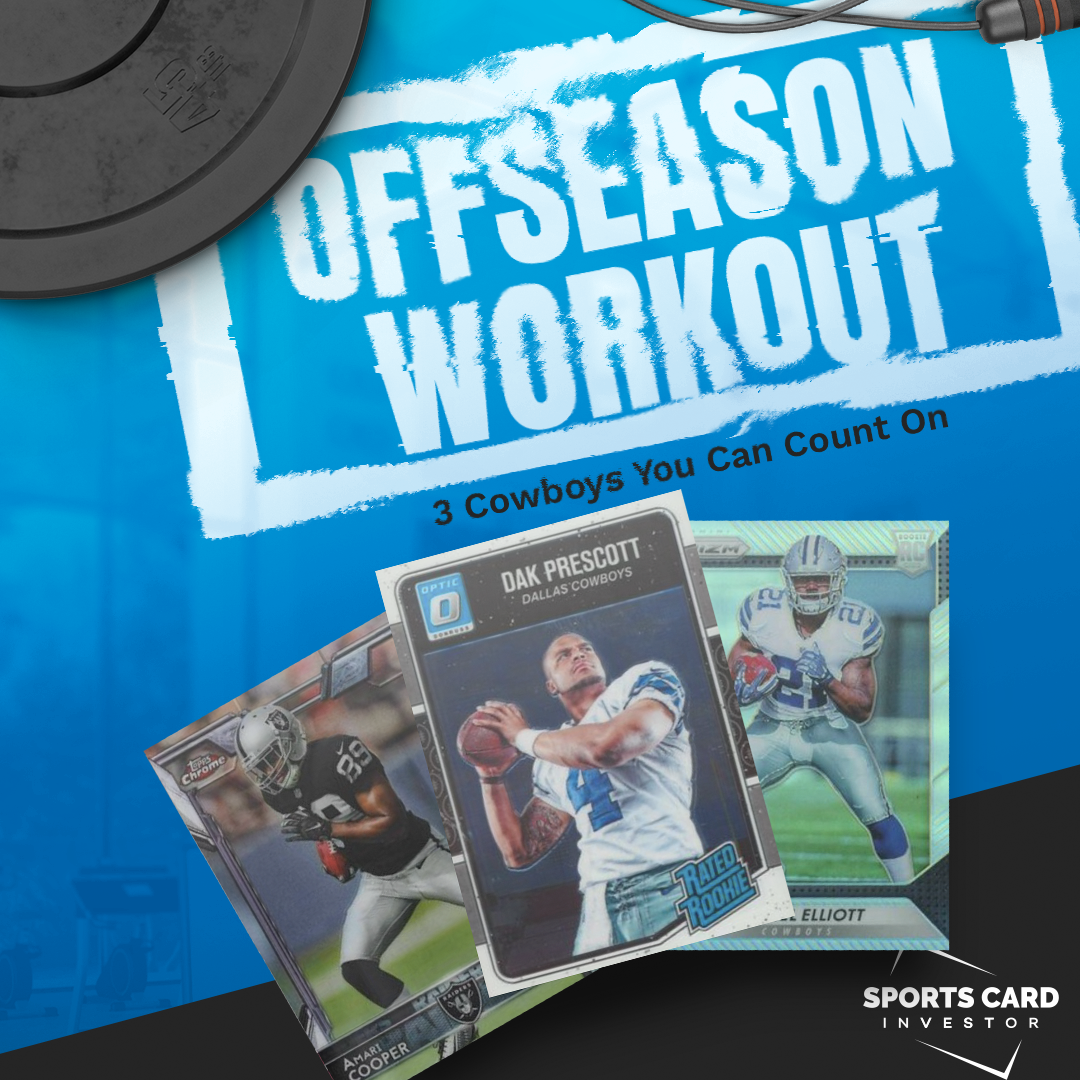 Offseason Workout: 3 Cowboys You Can Count On
It was announced on July 2 that the new season of HBO's fascinating docu-sports series Hard Knocks would center around the polarizing Dallas Cowboys for a third time. We can't say for certain, but we'd guess that half of the franchise's fanbase was ecstatic about the broadcasting news while the other half was worried about the show's unverified curse—the last two times that "America's Team" was on the show, 2002 and 2008, it missed the playoffs.
This August 10-debuting season will have a more concise five-show arc, so we're guessing juicy storylines about quarterback Dak Prescott's return, defensive question marks and always-on-the-hotseat coaches will be addressed pretty early. We aren't quite sure how all of Hard Knock's dramatics will affect the card market, but we wouldn't be surprised if it at least had some of the impact on the Cowboys' roster that The Last Dance did with Michael Jordan's Bulls.
But who are the players who'll most benefit from all the extra screen time? We're betting the following three will be ready for their close-ups.
Dak Prescott- 2016 Donruss Optic
When reporters recently asked the Dallas starting QB about his outlook for the season, he said, "We're excited for this year. It's going to be very, very special for us and for Cowboys fans." These are certainly words Cowboys Nation wants to hear. Languishing between sad and so-so for much of the past four seasons, Dallas may finally have things in place for a long playoff run. But it all starts with Prescott. If he's truly back from a fractured ankle that forced him to miss 11 games a season ago, Dallas could have its first team of destiny since the Michael Irvin days.
For Prescott's 2016 Donruss Optic to rise like his team's postseason hopes, he might need to be a part of a few dramatic scenes on Hard Knocks that people will talk/tweet about for a few days. Don't think that's enough to get the card over the $350 hump? Well, he might have to hit those 4,000-yard, 30-TD marks over the season, too.
Ezekiel Elliott- 2016 Prizm Silver
Coming back from an un-Elliott season (979 rushing yards, six rushing TDs), Zeke has some things to prove on the field and in the hobby. Seeing the Cowboys running back weaving through tight holes at the line of scrimmage or having 25-yard outbursts in the open field on the show isn't exactly the same as seeing him do it on Sundays during the season, but it'll have to do for now.
During the next few months, we'll be keeping a close eye on this card. It's the RC to have for one of the game's top RBs. Floating between $116 and $240 since the beginning of 2021, the card has the potential for big things—kinda like Elliott, if he and the o-line are on the same page.
Amari Cooper- 2015 Topps Chrome
Dallas' receiving core, headlined by Cooper, CeeDee Lamb and Michael Gallup, might be the NFL's most terrifying threesome. (Click here for our earlier take on Lamb cards.) But last season, we rarely saw the trio on the field with Prescott. With the QB and all the WRs in good shape, we should get a preview of things to come on Hard Knocks. And by the time the season starts, they could prove a well-oiled machine driving opposing secondaries nuts.
Cooper's 2015 Topps Chrome PSA 10 rookie card was selling for around $30 a year ago, even as he was in the midst of an 1,100-yard receiving season. We're expecting that number to repeat or get even better now that Lamb and Gallup have another year under their belts alongside him. As that happens, this reasonable card may be the one seeing the biggest boost in price and sales.
Track your collection and maximize your profit with Market Movers, the hobby's most powerful sports card pricing platform! Learn more here.