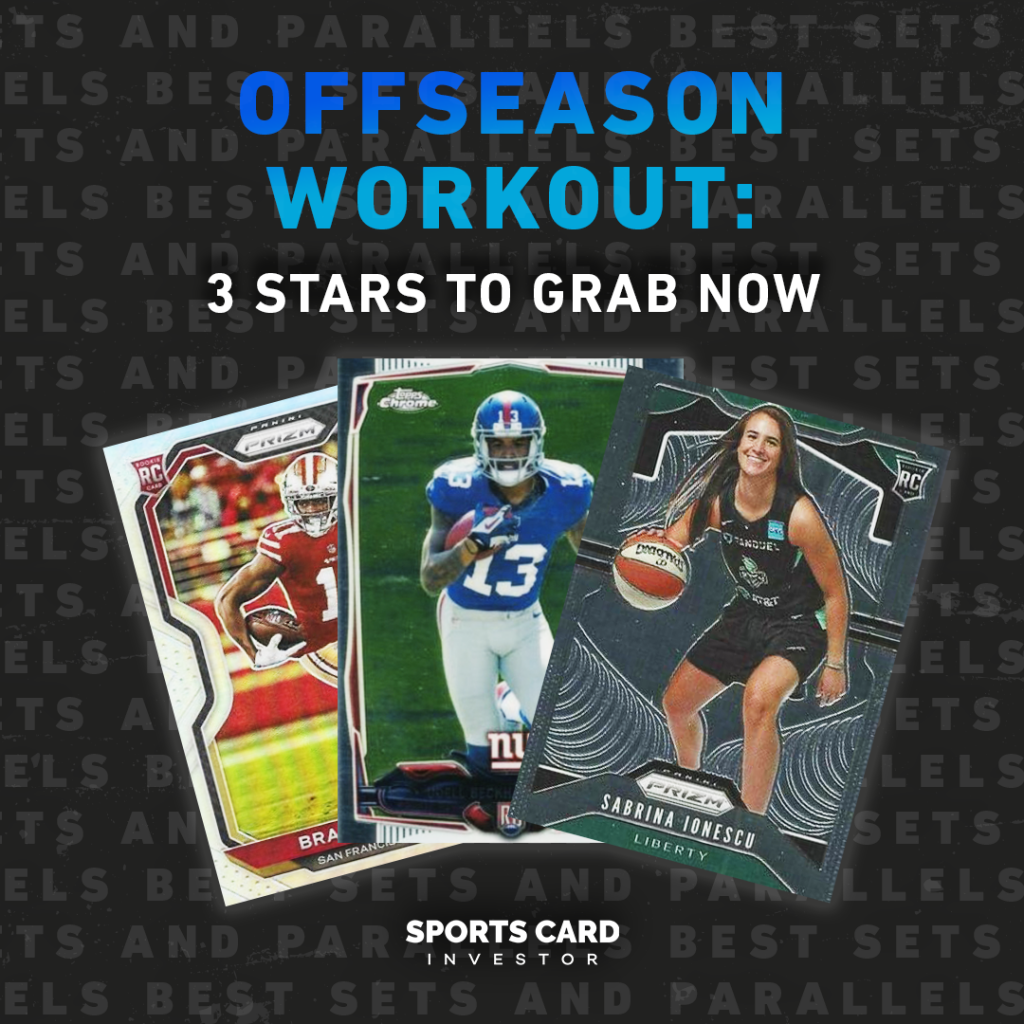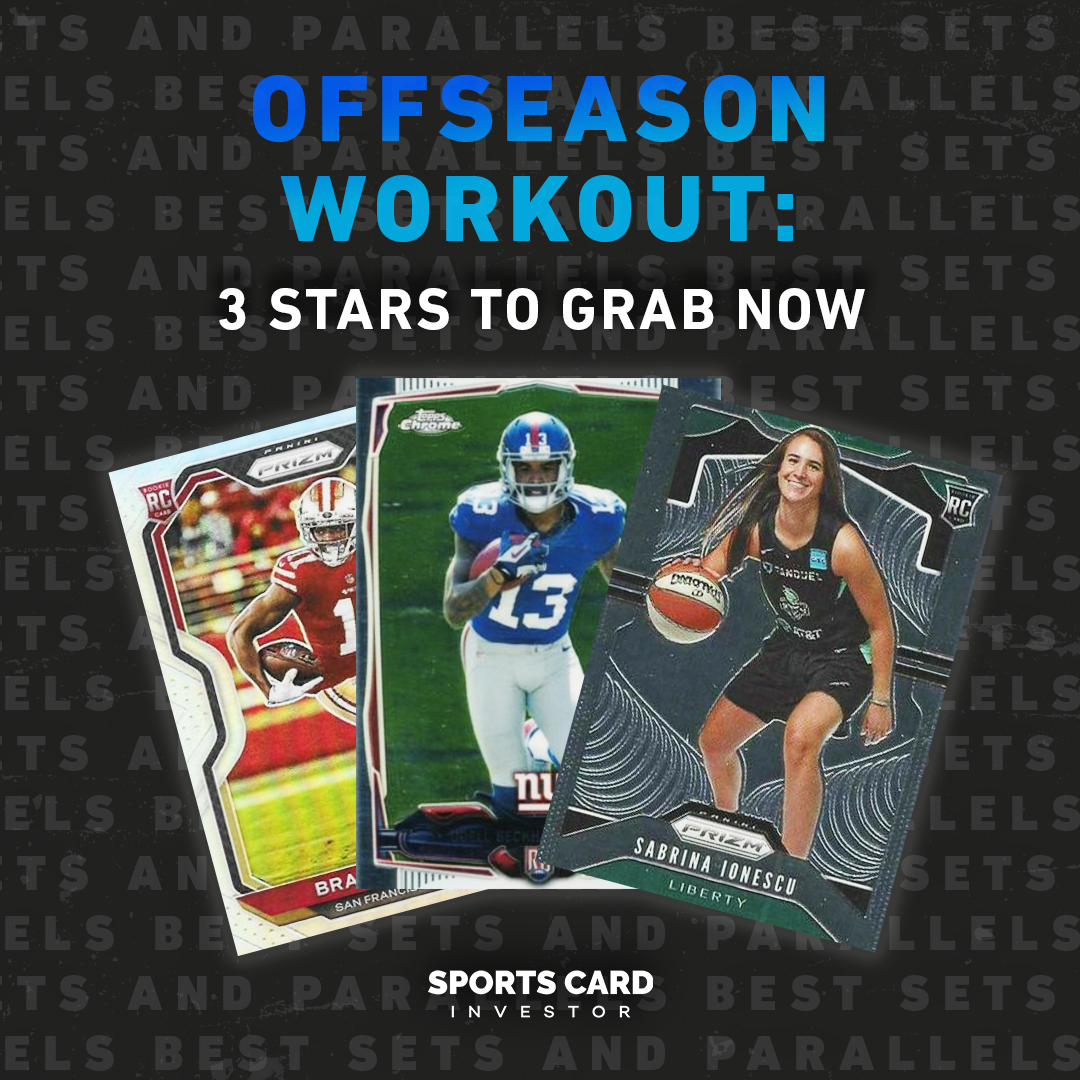 Offseason Workout: 2 NFL Stars and a WNBA Sensation to Buy
The NBA Playoffs tip off in less than two weeks. You know what that means, right? The timing couldn't be better to start pondering your next football card moves. While the masses are wondering if the Phoenix Suns and Atlanta Hawks are for real, you'll be inquiring about the next star running back in Detroit. When most folks are thinking about how LeBron James' recent injury will affect his play, you're asking if the Cincinnati Bengals have enough protection on the offensive line to keep Joe Burrow upright long enough to get the ball down the field. If the latter line of questioning is on your mind, we have three other non-NBA-affiliated players who you should be keeping an eye on right now.
Odell Beckham Jr- 2014 Topps Chrome Base PSA 10
The elephant in the Cleveland Browns' training room is that Odell Beckham Jr. may be a health risk. Only playing in 39 of the possible 64 regular-season games over the past four years will get those sorts of whispers going. Of course, the hippo in the general manager's office is that the gifted receiver may not even be a Brown when the season starts.
We can't speculate on any of that. The only thing we're certain of is that a healthy OBJ is still an animal in the open field. The other day, in fact, Dez Bryant posted a quick Twitter video of Beckham running a sprint. He looked like a gazelle. If that explosiveness carries over to the fall and winter, and QB Baker Mayfield gets into a consistent groove with his herd of wideouts, Beckham's underappreciated RC (between $125-$150 the past few months) could go wild.
Brandon Aiyuk- 2020 Prizm Silver Raw
If San Francisco 49ers head coach Kyle Shanahan isn't sure who the starting quarterback will be for Week 1, we certainly don't, either. But it really doesn't matter if it's presumed first-stringer Jimmy Garoppolo or the new kid in town, Trey Lance. That person is going to have to throw it to somebody.
When you scan across the Niners roster for top targets, the first name to jump out at you might be tight end George Kittle's. But in actuality, the team's top man in receiving yards a year ago was Brandon Aiyuk. The polished rookie also led the squad in receptions, targets and receiving TDs. His ungraded 2020 Prizm Silver has been sitting around $35-$40 for much of the offseason. A smart play could be to grab a few now. If the 49ers' QB conundrum works itself out in the season's first few weeks, Aiyuk will likely be a big reason why and those cards will be considered a steal.
Sabrina Ionescu- 2020 Prizm WNBA Base PSA 10
Arguably the buzziest WNBA card of the past few years, Sabrina Ionescu's Prizm PSA 10 ($500+) isn't as much a surprise to hobbyists as it is a sure thing. The New York Liberty star's cards have remained some of the league's most valuable ones, even though Ionescu only played in three games her rookie season before suffering an ankle injury. Now that she's healthy, the card won't just thrive off hype; collectors will have actual game footage of the 5'11" mega talent shaking defenders and pulling up from deep to sway their decisions.
The New York Liberty's new campaign begins on May 14, and it can't come soon enough for the franchise. The Ionescu-less team finished a league-worst 2-20 a year ago. With their star back, the team's forecast should be brighter. More wins mean more buzz and more buzz means an already strong card makes even more sales noise.
Track your collection and maximize your profit with Market Movers, the hobby's most powerful sports card pricing platform! Learn more here.