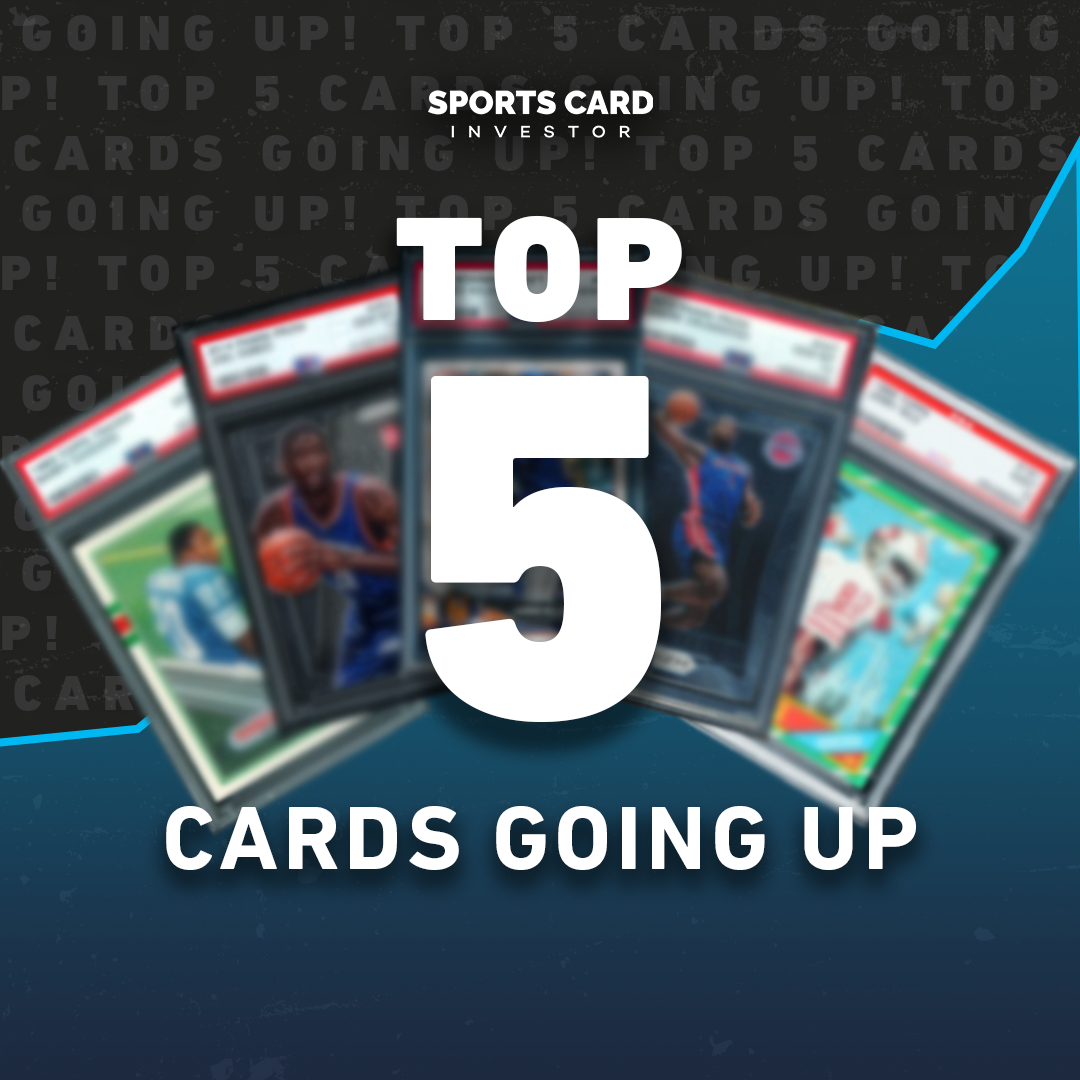 The NBA Playoffs continue to grab most of the headlines, but a key trade that sent AJ Brown from the Titans to the Eagles has revamped Jalen Hurts' card market.
Read about Hurts and other trending players in this week's Top 5 Hottest Sports Cards.
5. Jordan Poole
The Warriors guard has continued his stellar play throughout the playoffs, and has fit in beautifully next to Steph Curry and Klay Thompson. Golden State's three-guard lineup continues to cause issues for opposing defenses, and despite a crowded backcourt Poole managed to drop 31 points with five 3s in a Game 1 win over the Grizzlies.
Poole has had several cards like his 2019 Prizm Base PSA 10 and 2019 Prizm Silver PSA 10 featured here before, so we'll include his 2019 Optic Base PSA 10 this time. That Optic card is up 160% over the last 30 days.
Romanov took down Chase Sherman by submission this past weekend and sparked some talk across social media by suggesting he should fight Jon Jones next. The heavyweight doesn't have much of a graded population, but his 2022 Prizm UFC Silver Raw is up big over the last week.
That Prizm Silver has jumped 1,343% over the last seven days.
Currently just seventh in the driver standings, Hamilton hasn't been super pleased with his car's performance so far this season. He's generated some hype lately, though, with his Topps Chrome Superfractor 1/1 recently selling for $900,000 through Goldin Auctions.
With already-high prices, any significant movement on Hamilton's cards should be considered impressive. His 2020 Topps Chrome Formula 1 Base PSA 10 is up 69% over the last seven days across 10 sales.
The Grizzlies have been more than just Ja Morant so far this postseason, with Clarke and Jaren Jackson Jr. both playing well. Clarke gets the highlight this week, though, after averaging 16.5 PPG and and 9.0 RPG in that series against the Timberwolves.
Clarke has been a popular buy-low player for many in the hobby in recent years, so seeing his 2019 Prizm Green PSA 10 up 253% over the last 14 days shouldn't be too surprising.
1. Jalen Hurts
Despite an underwhelming season last year, Hurts' market is ticking back up after the Eagles traded for former Titans star AJ Brown. Now with Brown, DeVonta Smith and Miles Sanders, Hurts has plenty of weapons to spread the ball around to.
The Philly QB has several cards that could land in this spot this week, but his 2020 Mosaic Green PSA 10 is a nice color match that has seen a 118% increase over the last 14 days.
Track your collection and maximize your profit with Market Movers, the hobby's most powerful sports card pricing platform! Learn more here.
Note to readers: If you purchase something through one of our affiliates, we may earn a commission.