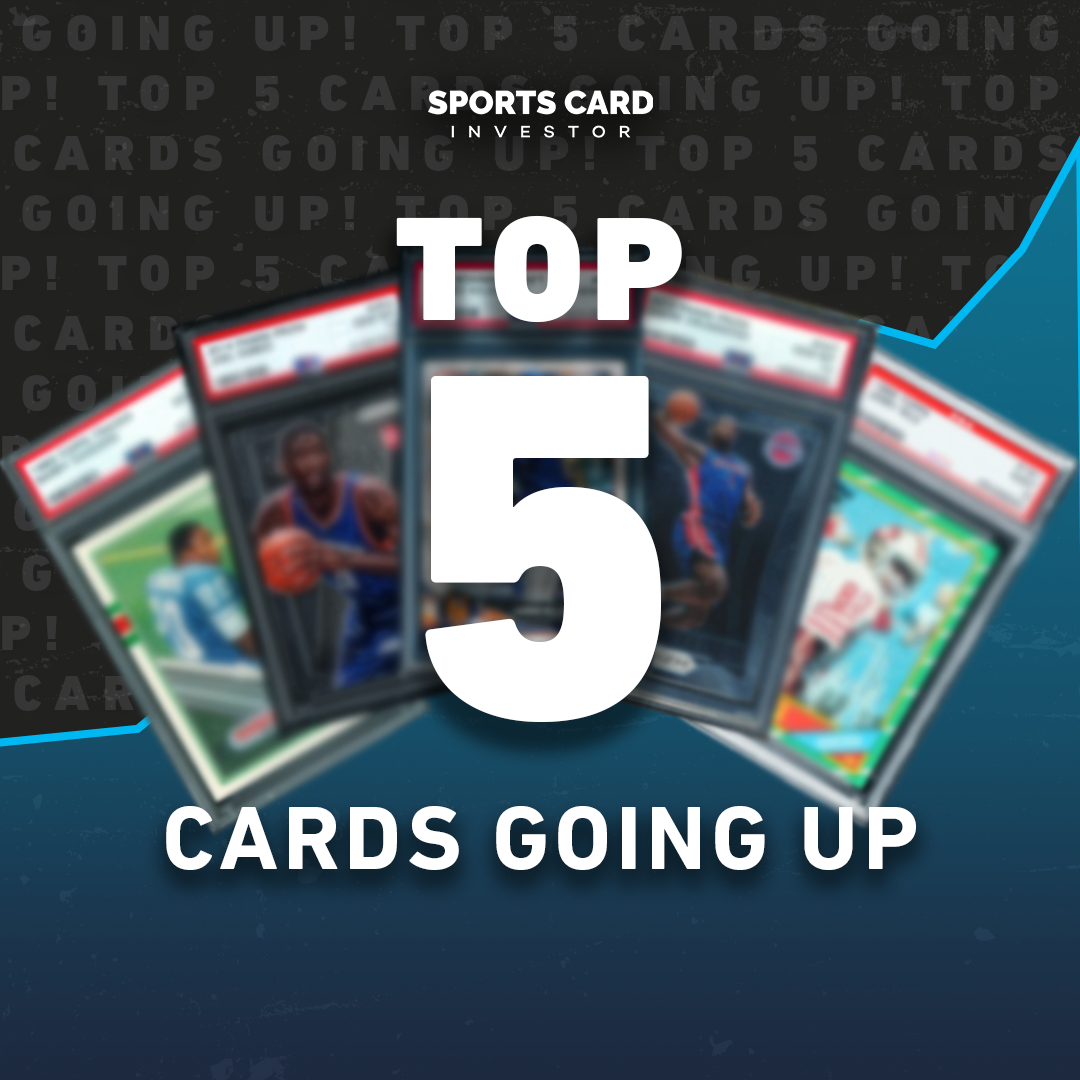 While Jaylen Brown continues to trend because of his NBA Finals run with the Celtics, Cale Makar has the Colorado Avalanche in the Stanley Cup Finals — and his prices have adjusted accordingly.
Read about Brown, Makar and other trending cards in this week's Top 5 Hottest Sports Cards.
5. Pete Alonso
Often a popular purchase in the hobby, Alonso's 18 home runs have helped push the Mets into first place in the NL East with a 40-22 record through Monday. It's fair to question if New York can keep this up, though Alonso is a relatively safe bet to continue slugging home runs with the league leaders.
Alonso's prices aren't up big, but his sales volume is what lands him on this week's Top 5. His 2019 Topps Chrome Base PSA 10 is up 21% over the last 30 days across a massive 112 sales.
4. Tyler Herro
Herro didn't get much burn in the NBA Playoffs due to an injury, but he's been a hobby favorite since being drafted in that stacked 2019 class. Herro lands here after asking to return to the starting lineup — whether that happens with Miami is yet to be determined.
If Herro can't break the starting five with the Heat it's fair to assume he'll do so with another contender. He's certainly capable of playing starter's minutes, and collectors are clearly banking on him getting those minutes somewhere.
Herro's 2019 Prizm Base PSA 10 is up 82% over the last seven days on 40 sales.
3. Cale Makar
Already a star in the hockey market, Makar didn't need much help to land here, but a trip to the Stanley Cup Finals has ignited prices on Makar's key rookie. It's hard to say how much a championship will help Makar's already-high prices, but the playoff run has certainly resulted in serious volume changes.
Makar's 2019 Upper Deck Young Guns Base PSA 10 is up 31% over the last 14 days, but has 29 total sales across that same period. Any PSA 10 moving once per day is strong volume, let alone a card like Makar's moving twice per day despite averaging nearly $1,000 per sale.
2. Luis Arraez
The Twins infielder has quickly gained hobby traction as he sits atop all of MLB with a .359 batting average. Arraez lacks the power that the hobby tends to love, though, and without much prior traction he's going to have an uphill battle staying relevant if his batting average regresses to the mean anytime soon.
In the present, however, he's been one of baseball's hottest buys, with his 2019 Topps Chrome Update Base PSA 10 up 80% over the last 30 days.
1. Jaylen Brown
We've mentioned Brown here before recently, but he's deserving of it again with several of his key rookies all trending up. Jayson Tatum is the hobby star on the Celtics, but a title and maybe an NBA Finals MVP could possibly get Brown a little bit closer to Tatum's level.
Brown's Prizm Mosaic was just featured here, so this week we'll highlight his 2016 Select Concourse PSA 10, which is up 93% over the last 30 days.
Track your collection and maximize your profit with Market Movers, the hobby's most powerful sports card pricing platform! Learn more here.
Note to readers: If you purchase something through one of our affiliates, we may earn a commission.