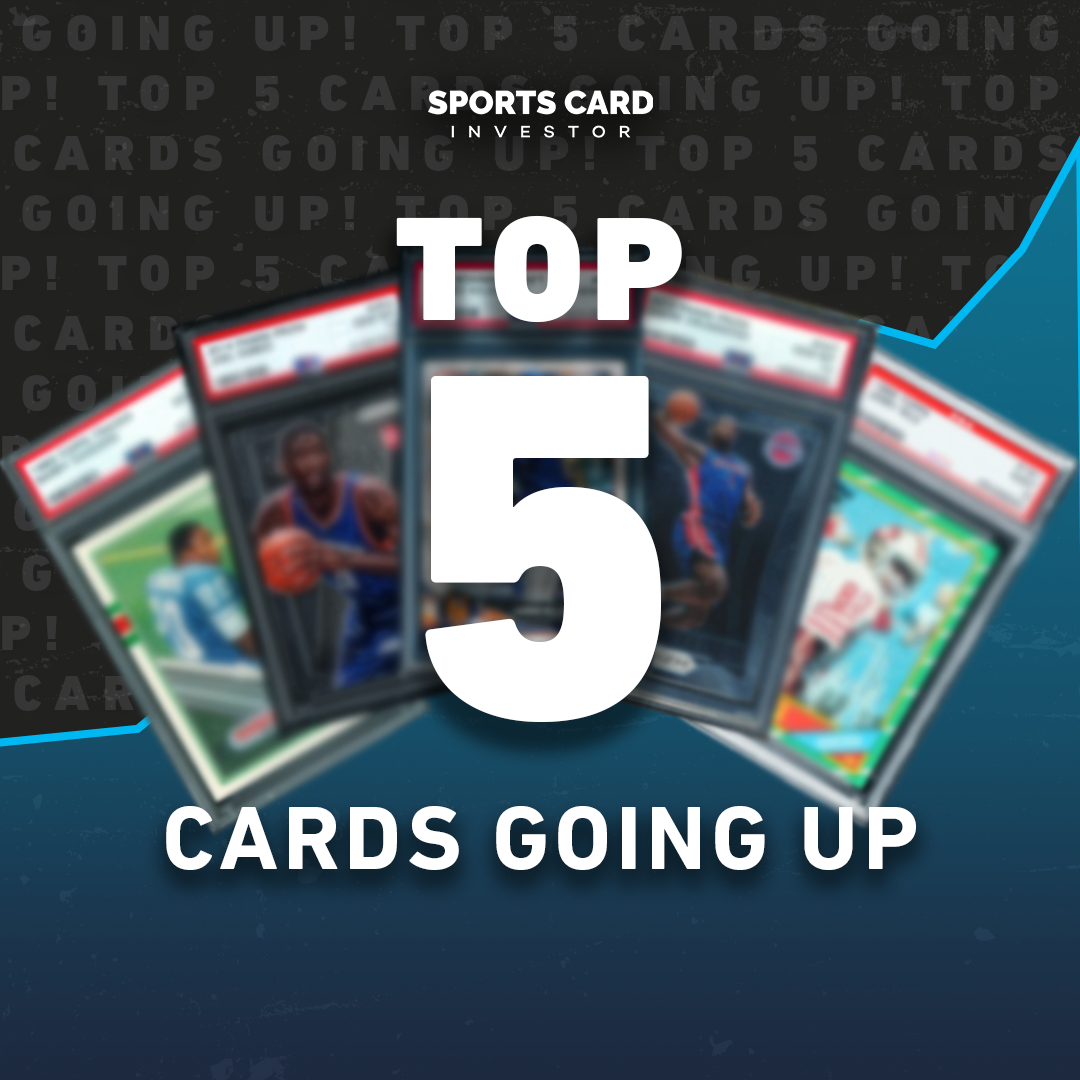 Some big NBA offseason trades and signings would typically dominate the card market more, but Shohei Ohtani landing in the MLB All-Star Game as a pitcher and a hitter has helped drive him to the top.
Read about Ohtani and other trending cards in this week's Top 5 Hottest Sports Cards.
Murray had a stunningly good season last year while averaging 21-8-9, and he pairs perfectly with Trae Young in what is now one of the NBA's best backcourts. The Hawks desperately needed defense and a secondary facilitator outside of Young, and Murray fills both of those needs beautifully.
Murray doesn't have an extremely robust card market, but moving to a contender alongside a hobby superstar should help that. Murray's 2016 Optic Base PSA 10 is up 116% over the last 30 days.
4. 2021 Obsidian Football
We typically reserve this space for cards, but it's good to get sealed wax in here, too. Wax is often considered a better investment long-term than even single cards, and hobby-only products like Obsidian are potentially good options.
Low print runs paired with case hits like Color Blast make Obsidian a strong higher-end chase, and the most recent release is performing extremely well since dropping a little over a month ago.
This 2021 Obsidian Football Hobby Box is up 32% over the last 30 days on 97 sales tracked in Market Movers, and is now averaging nearly $600 per sale.
It's safe to say that Ja Morant has taken the throne from Williamson as the top player from the 2019 NBA Draft Class, but many collectors are still cautiously optimistic about the former No. 1 pick despite missing all of 2021 with a foot injury.
Williamson has a large collection of Chronicles cards all trending up, but his 2019 Select Concourse PSA 10 is the best of the flagship products. Currently up 76% over the last 30 days, this Select has jumped back over $100 after hovering between $50 and $60 about a month ago.
The hobby community has patiently been waiting for Mayfield to get moved after Cleveland acquired Deshaun Watson this offseason, and it finally happened last week. He's on to the Carolina Panthers — sorry, Sam Darnold — and his market has surged a little since.
Mayfield's key Prizm and Optic cards are trending up, but his 2018 Donruss Base PSA 10 is the recent popular target, with a 41% price increase in the last 14 days on 27 sales.
Ohtani could possibly land among these cards most weeks, but that would get pretty boring. He's among the Top 5 this week, though, because several of his cards are arguably Top-5 worthy.
This week we'll highlight his 2018 Bowman Chrome Base (Batting) PSA 10, which is up 38% over the last 14 days across 29 sales. Ohtani's lineup of rookies features him mostly pitching, so this card of him batting is a popular choice. It's also hard to deny a card's popularity when it's averaging two sales per day despite nearly a $600 price tag.
With the Sports Card Investor app, you can profit from the hobby you love by keeping up with trending cards, tracking real-time prices with Market Movers and buying items on eBay. Download the industry-leading app here for Apple or Android
Note to readers: If you purchase something through one of our affiliates, we may earn a commission.