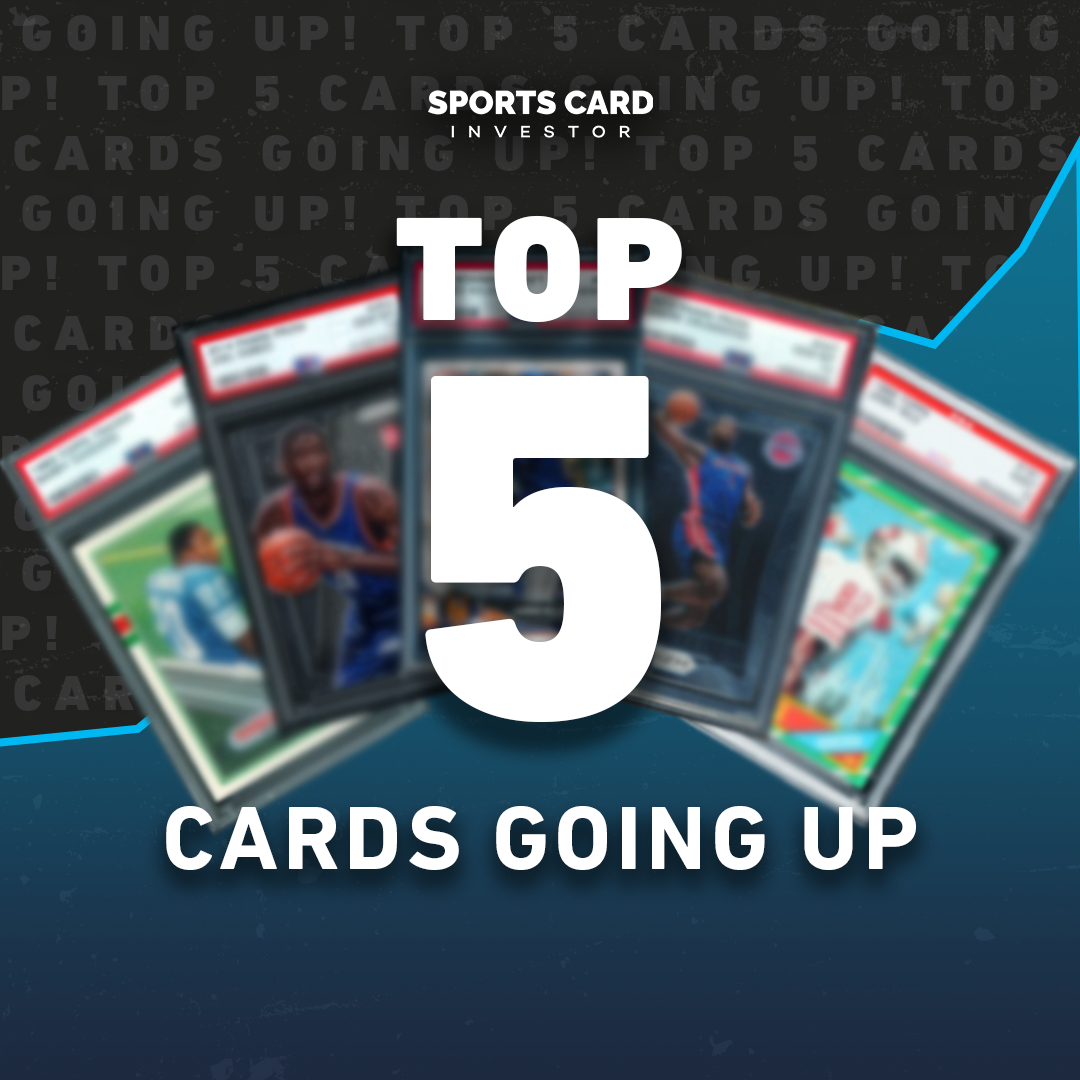 The basketball market has started to heat back up behind Ja Morant's excellent play and Cam Reddish's shocking trade to the New York Knicks.
Read about Morant, Reddish and more in this week's Top 5 Hottest Sports Cards:
Hunter recently returned to Atlanta's lineup after wrist surgery, and Hawks fans are hoping he's the boost that the team needs. Hunter provides strong 3-point shooting and excellent defense, and something to watch for will be if his role changes after Cam Reddish's trade to New York.
Collectors and investors seem to be expecting more excellent play, with Hunter's 2019 Prizm Base PSA 10 jumping 100% over the last seven days.
4. Joe Burrow
Burrow has continued his ascension to superstar level this postseason while leading the Bengals to their first playoff win in 31 years — and collectors can't get enough. Like we've mentioned previously in the Top 5, Burrow has really closed the gap on Justin Herbert, especially on the higher end of the sports card market.
Several of Burrow's key rookies could land here, though its his 2020 Prizm Base PSA 10 that's been especially impressive recently. That Prizm is up 109% over the last 30 days on 196 sales.
3. Josh Allen
Allen and the Bills dominated the Patriots last weekend, and fans now get a much-anticipated matchup between Buffalo and the Kansas City Chiefs. Allen has become one of the NFL's most versatile QBs and his hobby popularity has quickly adjusted accordingly.
While Allen's 2018 Donruss Base PSA 10 has also seen strong growth, his 2018 Select Concourse PSA 10 has jumped 113% over the last 30 days.
2. Cam Reddish
As expected, Reddish's trade to the Knicks impacted more than just Hunter's cards. Reddish has seen decent growth and volume with added hype this season, but a move to New York has accelerated things even more.
Reddish reuniting with former Duke teammate RJ Barrett has fans excited, and collectors and investors alike seem to be bullish on the change of scenery helping his market in a big way.
Reddish's 2019 Prizm Base PSA 10 is up 120% over the last 30 days on 134 sales.
1. Ja Morant
There might not be a single athlete in the sports card hobby hotter than Morant right now. His cards have collectively shown strong growth and volume even during slower months, and they're trending way up as the basketball market heats back up.
Morant has a variety of cards that could likely fit here, though we've decided to highlight his 2019 Hoops Premium Stock Base PSA 10 — it's currently up 179% over the last 30 days while averaging over two sales per day.
Track your collection and maximize your profit with Market Movers, the hobby's most powerful sports card pricing platform! Learn more here.
Note to readers: If you purchase something through one of our affiliates, we may earn a commission.