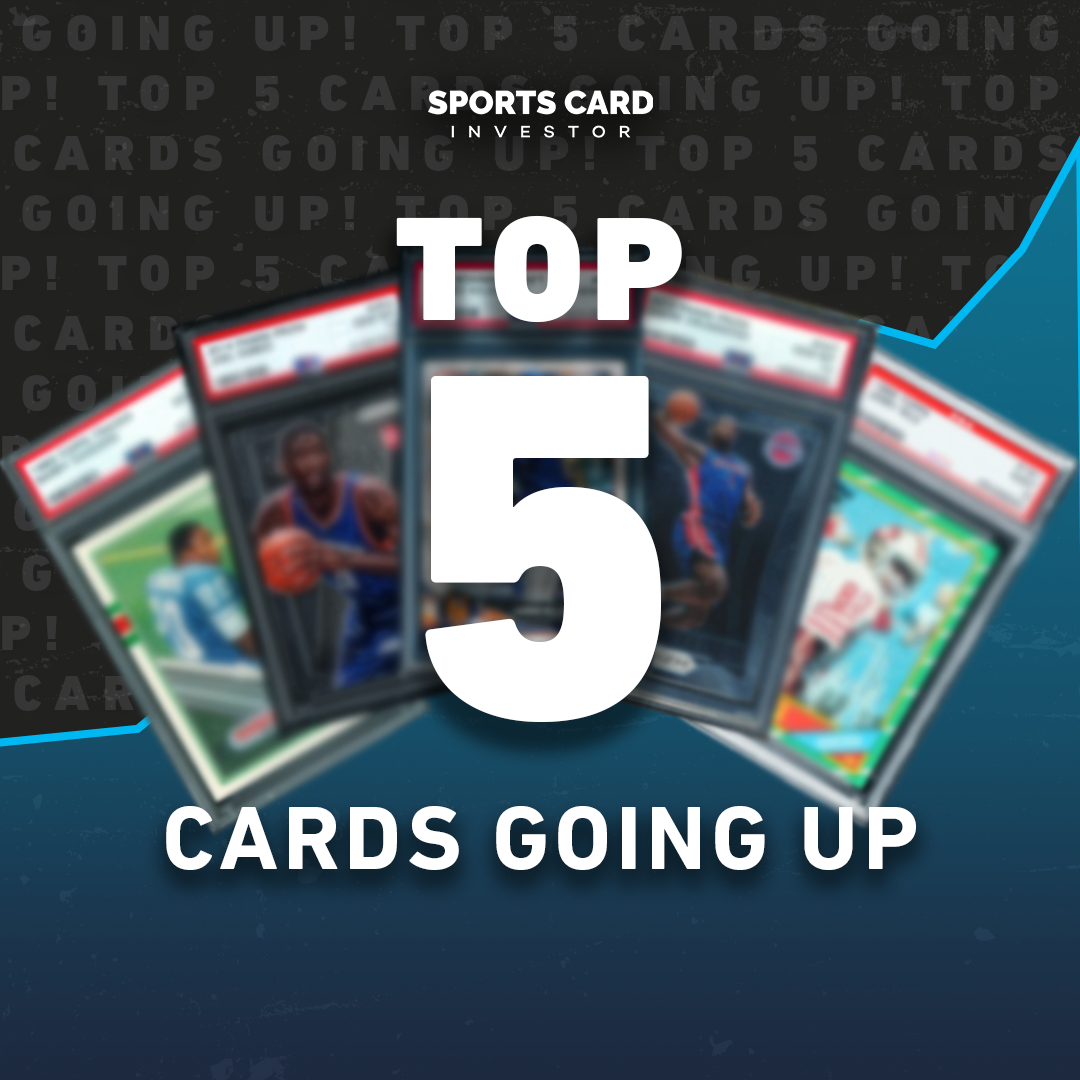 While the NBA regular season and NFL offseason have dominated headlines, some NHL stars have managed to land among the hottest cards in the hobby behind strong price growth and sales volume.
Read about two trending hockey cards and one NBA star in this week's Top 5 Hottest Sports Cards:
Considered one of the betting favorites to win the Hart Trophy this season, Shesterkin has been doing the heavy lifting for New York recently — and his card market has really started to reflect that.
Goalies tend to be fairly volatile from an investment perspective, but Shesterkin is likely one of the safer picks if that's the desired play. His 2019 SP Authentic Upper Deck Update PSA 10 is up 76% over the last year and 60% over the last 60 days.
4. RJ Barrett
The Knicks haven't looked nearly as good this season as they did last year, but Barrett has solidified himself as one of the better young players in the NBA. Surprisingly one of the better shooters to come out of that 2019 NBA Draft class, Barrett appears to be good enough for the Knicks to build around even if those pieces aren't there now.
Cards like his 2019 Prizm Base and 2019 Mosaic Base have been common targets, though his 2019 Optic Holo PSA 10 has been the big riser over the last two weeks. That Optic Holo is up 97% over the last 14 days across eight sales.
3. Daniel Jones
The Giants seem likely to stick with Jones heading into next season, so speculative buys on his future are starting to ramp up. Despite tossing just 10 TDs in 11 starts last season, the impact of playing in New York has kept Jones hobby relevant over the last few weeks.
Collectors and investors looking for something positive should be excited that Brian Daboll is now the head coach in New York after a successful run with Josh Allen in Buffalo.
Jones' 2019 Donruss Base PSA 10 is up 109% over the last 30 days across 34 sales.
Like Shesterkin in this week's Top 5, Huberdeau is safely among the betting favorites to win the NHL's Hart Trophy. Currently third in total points and third in points per game, Huberdeau has seen his card market get hot over the last two months.
Huberdeau's 2013 Upper Deck Young Guns Base PSA 10 is up 108% over the last 60 days.
1. Ja Morant
Currently averaging 28 points and nearly seven assists per game, Morant continues to put up MVP-level numbers for a solid Grizzlies team. Morant has clearly overtaken Zion Williamson as the top star from that 2019 NBA Draft class, and the next step is likely a deep playoff run with Memphis.
Morant's 2019 Donruss Base PSA 10 is up 102% over the last 60 days on 250 sales.
Track your collection and maximize your profit with Market Movers, the hobby's most powerful sports card pricing platform! Learn more here.
Note to readers: If you purchase something through one of our affiliates, we may earn a commission.