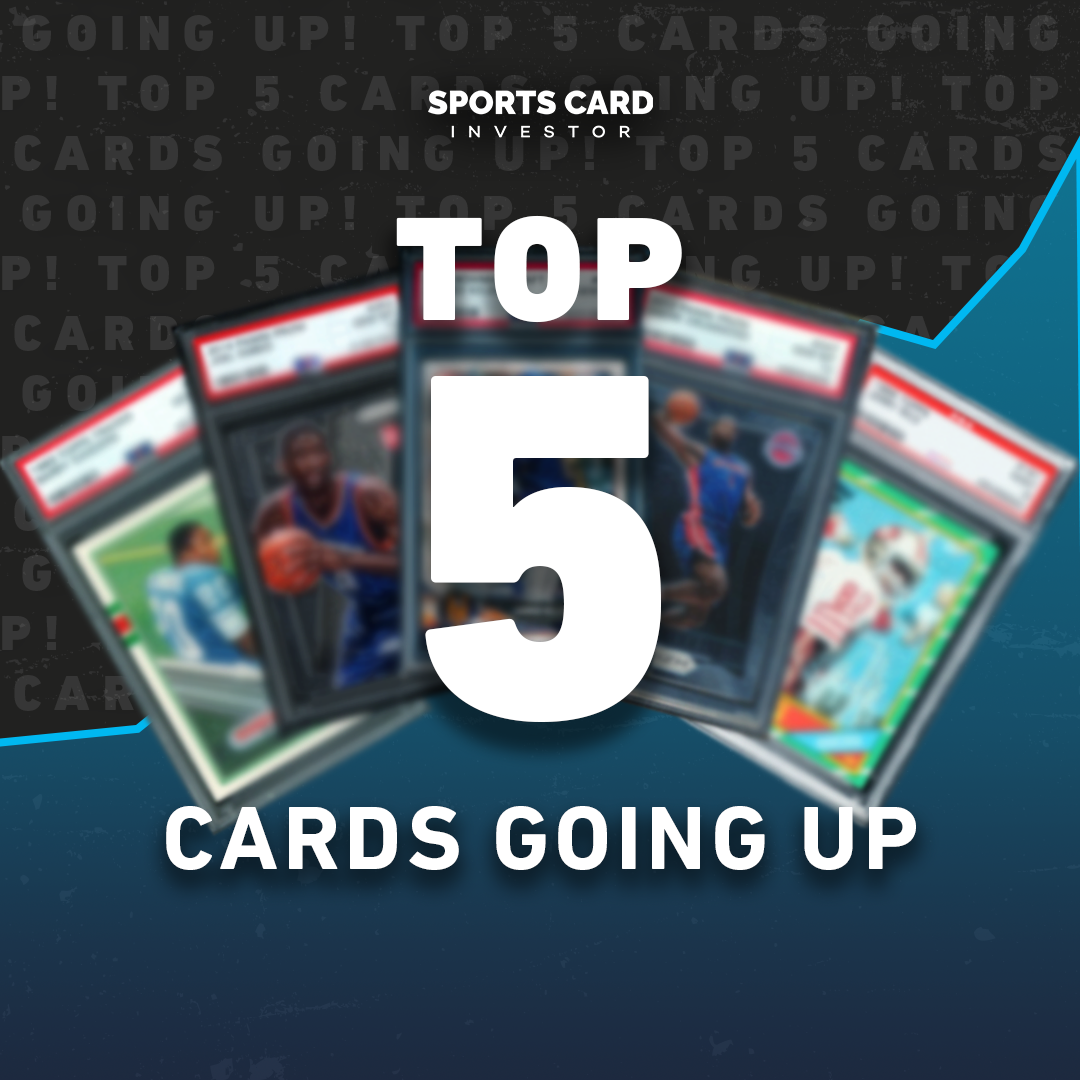 Despite the NBA Playoffs moving into the second round, its MLB stars like Jacob deGrom and Javier Baez seeing their card prices soaring in Market Movers.
Here's a glance at this week's Top 5 Hottest Sports Cards:
Bonus: Weston McKennie
We decided to add a bonus card this week, featuring USMNT midfielder Weston McKennie. The 22-year-old scored on a header Sunday night as USA topped Mexico to win the CONCACAF Nations League Championship.
McKennie's 2018 Donruss Base Raw has been up 245% over the last week, and jumped from around $15.50 to $35.00 over the last seven days.
5. Devin Booker
Booker and the Suns keep rolling — they topped Denver in an easy win Monday night after eliminating LeBron James and the Los Angeles Lakers last week. Booker has seen steady growth recently, but got a big bump from taking down the Lakers.
Booker's 2015 Prizm Base PSA 10 jumped 37% over the last seven days.
4. Jacob deGrom
Currently on pace to break Bob Gibson's ERA record of 1.12 in 1968, deGrom is still one of the best options if you want to buy pitchers. We'd still recommend caution around pitchers because of injuries as well as an overall lack of popularity in the hobby.
deGrom's 2014 Topps Chrome Update Base PSA 10 is up 47% over the last 60 days.
3. Trae Young
Young has quickly embraced being the villain after shredding the New York Knicks defense in Round 1 of the NBA Playoffs, and he's moved on to Philly for much of the same. Young poured in 35 points and 10 assists in a Game 1 win in Philly, though we haven't seen much movement on his signature 2018 Prizm Base.
His 2018 Select Concourse has gotten plenty of buys, though, and is up 62% over the last 14 days. Friendly reminder: Young's Select Concourse has a much lower POP than his Prizm Base that we featured in this space just a few weeks ago.
2. Javier Baez
If you weren't familiar with Baez before, you probably got to know him from one of the wackiest base-running plays you'll ever see last week. He's been OK this year, but is in line for a major pay raise this offseason and his future with the Cubs is uncertain.
Baez's 2015 Topps Chrome Base PSA 10 is up 73% over the last 30 days.
1. Austin Meadows
Tied for the MLB lead in RBI as of Monday, Meadows has rebounded nicely in 2021 after a mediocre 2020 season. In a market filled with Soto, Acuna and Tatis rookies, Meadows has become a popular-but-cheap buy for collectors over the last month.
His 2018 Topps Update Base PSA 10 is up 118% over the last 30 days.
Track your collection and maximize your profit with Market Movers, the hobby's most powerful sports card pricing platform! Learn more here.