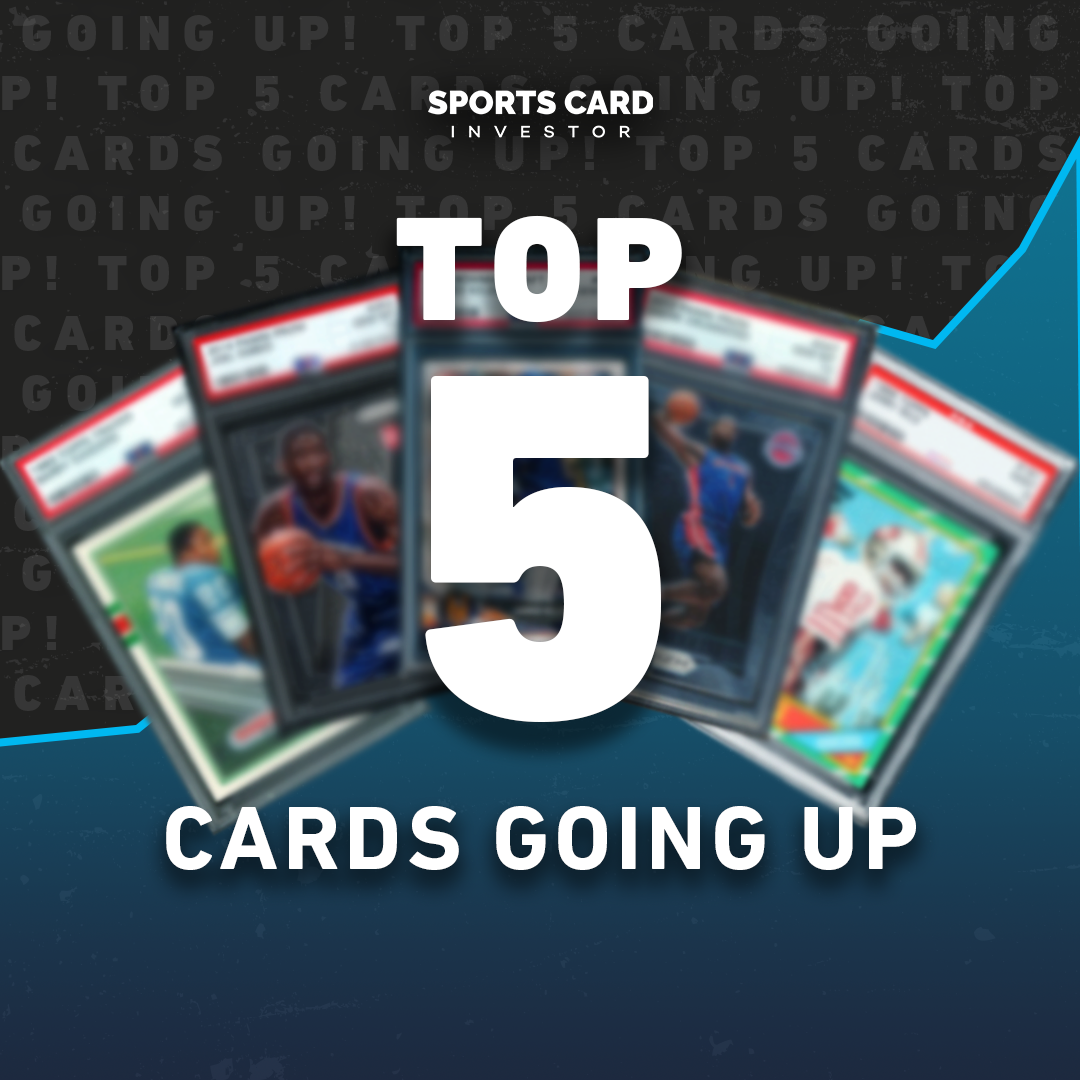 With the MLB Playoffs heating up, key players like Randy Arozarena and Yordan Alvarez have seen several key rookies climbing up in price as collectors look for value in the coming weeks.
Here's a glance at this week's Top 5 Hottest Sports Cards:
5. Tyler Herro
One of the hottest rookies from the 2019 NBA Draft class, Herro cooled in 2020 after a fantastic freshman campaign and a stellar playoff run. Despite a down sophomore season, Herro is a key piece for MIami moving forward — it's easy to forget he's still the youngest player on the team.
Bouncing back in 2021 will likely have a serious impact on his key rookies, and a strong preseason has already pushed one of his Rated Rookies up the charts. Herro's 2019 Optic Holo PSA 10 has a pop of 362 and is up 96% over the last 30 days.
4. Justin Herbert
Now in his second year, Herbert's cards have been some of the hottest in the hobby since jumping to the NFL in 2020. Part of that stacked QB class with Joe Burrow, Jalen Hurts and Tua Tagovailoa, Herbert has emerged as the clear leader of the group.
A major concern for Herbert's cards has been price — the potential for growth has been limited with already high prices, and paths to more big jumps like an MVP or a Super Bowl win seem limited. Herbert's super hot start to 2021 has driven some of his key rookies back up, though, and his 13 TDs through just five games has helped push his 2020 Optic Holo PSA 10 up 49% over the last 14 days.
3. Yordan Alvarez
After playing just two games in 2020, Alvarez was healthy this past season and slashed .277/.346/.531 with 33 HR and 104 RBI. Now back in the postseason with the Astros, Alvarez has seen serious volume with some of his key Bowman rookies.
His 2019 Bowman Chrome Prospects PSA 10 has seen 32 sales over the last week, and is up 80% over the last seven days. Averaging around $60 per sale, that 2019 Bowman Chrome has some serious potential if Houston makes a playoff run.
2. Jordan Poole
Poole hasn't been a hobby favorite, but Klay Thompson's absence from Golden State's lineup has cleared a path for him to get serious minutes to start the 2021 season. Expected to start at shooting guard until Thompson returns, Poole's ability to hit open shots while teams scramble to stop Steph Curry has already resulted in some of his key rookies rising.
Poole's 2019 Prizm Base PSA 10 is up 109% over the last seven days.
1. Randy Arozarena
A key piece to Tampa Bay's playoff run, Arozarena's cards are some of the hottest in the hobby across the board. Several of his key rookies could fit in this space, but it's his 2020 Topps Chrome Base PSA 10 that's up 118% over the last 30 days.
Along with strong growth in price, that Topps Chrome PSA 10 has 88 sales over the last 30 days, making it one of the most popular slabs in the baseball market.
Track your collection and maximize your profit with Market Movers, the hobby's most powerful sports card pricing platform! Learn more here.
Note to readers: If you purchase something through one of our affiliates, we may earn a commission.