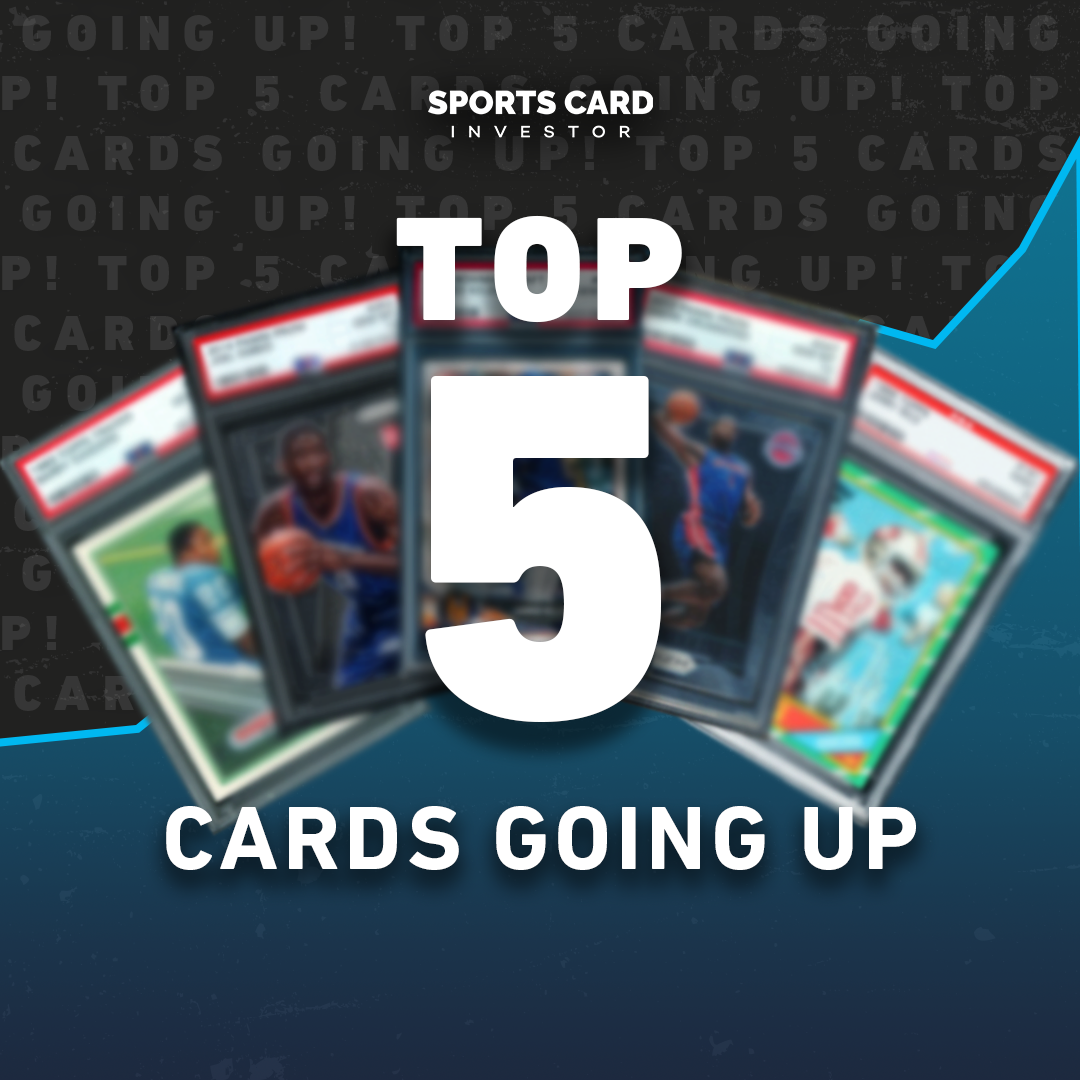 Big performances can often have a major impact on a player's card prices, and Mike White's huge come-from-behind win on Sunday is a prime example. Filling in for starter Zach Wilson, White passed for over 400 yards and three touchdowns, and his cards went from irrelevant to scorching.
Here's a glance at this week's Top 5 Hottest Sports Cards:
5. Khamzat Chimaev
In his first fight in over a year due to Covid-19, Chimaev won by a first-round submission and improved to 10-0 this past weekend at UFC 267. A fantastic wrestler, he's earned a reputation as one of the UFC's scarier prospects, and the list of people lining up to fight him is short.
Chimaev's 2021 Prizm UFC Base Raw got a big bump after this weekend's win, and has jumped 145% over the last seven days on 35 sales.
4. Michael Pittman Jr.
An injury to TY Hilton opened the door for Pittman Jr. to thrive, and he's taken complete advantage as the Colts' No. 1 target. He's piled up 45 catches for 594 yards and 4 TDs so far in 2021 while forming a nice connection with new Indianapolis QB Carson Wentz.
Pittman Jr.'s key cards have a fairly low population due to grading shutdowns, and collectors have focused on his 2020 Mosaic Base PSA 10, which has jumped 162% over the last 30 days.
3. Tyler Herro
The Heat shooting guard has been a popular hobby buy since his 2019 debut, but his strong play recently has sent his market soaring. After a down season in 2020, Herro has rebounded quickly in 2021 while averaging 22 points through the season's first six games.
Herro's 2019 Prizm Base PSA 10 is up 93% over the last 30 days with an extremely impressive 296 sales.
2. Miles Bridges
The Hornets forward appears to have taken another leap this season with an explosive start to the year. He's averaging nearly 25 points through seven games, and his reported decision to turn down an extension this offseason might be a good one.
Bridges' points, rebounds, assists and steals are all up in 2021, and his key Prizm rookies have seen big volume in recent days. While his Prizm Base and Prizm Green are up big as well, Bridges' 2018 Prizm Silver PSA 10 is the big winner recently, rising 141% over the last 14 days.
1. Mike White
Completely irrelevant in the hobby before Sunday, White's 400-yard, 3-touchdown game for the Jets sent his cards soaring. The four Raw cards Market Movers tracks have sold 150 times over the last 365 days — 126 of those sales have come since Sunday.
His future in New York is pretty uncertain with rookie Zach Wilson also there, but that hasn't stopped collectors from betting big on White. His 2018 Prizm Base PSA 10 is up 687% over the last three days on 38 sales.
Track your collection and maximize your profit with Market Movers, the hobby's most powerful sports card pricing platform! Learn more here.
Note to readers: If you purchase something through one of our affiliates we may earn a commission.