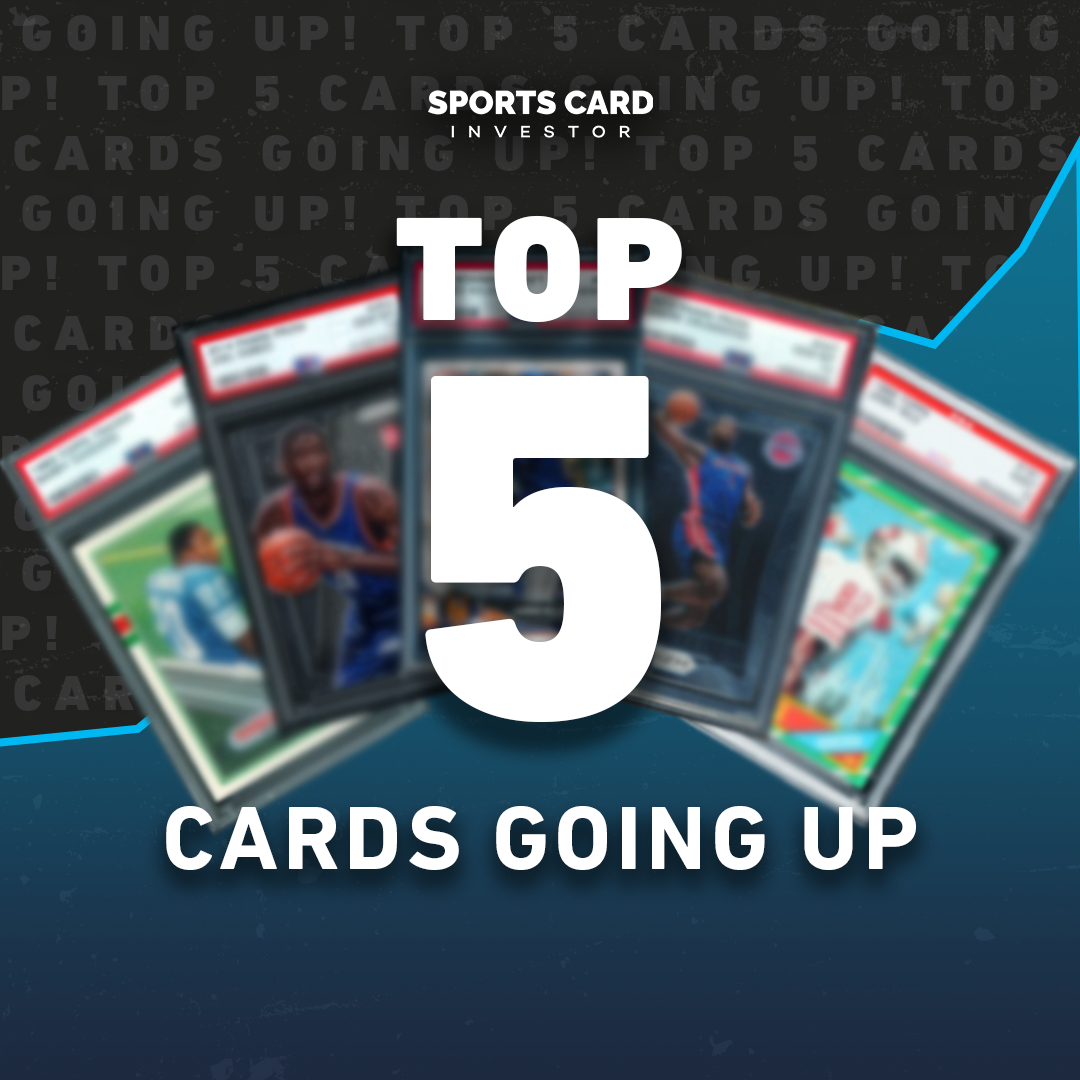 A rapper cameo has a Ja Morant rookie trending again while the Miami Grand Prix has helped lift some sealed wax prices in recent months.
Read about Morant, the F1 market, and other trending cards in this week's Top 5 Hottest Sports Cards.
Jordan Poole has been the Warriors guard featured here recently, but it's important to make sure Thompson gets some shine, too. Multiple injuries have limited Thompson over the last two seasons, but collectors seem to have been reminded recently that he's probably the second best shooter ever behind only his teammate Steph Curry.
Thompson doesn't have a super popular card market, but he maintains solid prices with relatively low populations compared to other ultra-modern cards. His 2012 Prizm Base PSA 10 has a pop of 805 and is up 71% over the last 14 days.
4. Aaron Judge
Judge reportedly turned down a 7-year, $213.5 million extension this offseason, and his hot start may earn him an even bigger deal. The Yankees star is playing at an MVP level with nine home runs and 19 RBI already this season, resulting in his market jumping 7% as a whole in Market Movers over the last 30 days.
The key card right now is his 2017 Topps Chrome Base PSA 10, though, which is up 82% over the last 30 days across 60 sales.
A broken foot has ended McKennie's club season with Juventus and guaranteed he won't be around for the USMNT's World Cup qualifying matches either, but some transfer rumors have made his market heat up a bit.
Tottenham has reportedly shown serious interest in signing the midfielder, and some collectors are expecting his cards to rise if he's moved to the Premier League. McKennie's 2018 Donruss Base PSA 10 is up 111% over the last 30 days.
2. 2020 Topps Chrome Formula 1 Racing Hobby Box
Sunday's inaugural Miami Grand Prix was a big moment for Formula 1 racing in the United States, and F1 cards have been trending up a bit leading up to it. Miami winner Max Verstappen has seen solid movement while hobby star Lewis Hamilton has seen some price growth too recently.
Sealed wax has been the biggest winner recently, though, with 2020 Topps Chrome Formula 1 Racing Hobby Boxes up 63% over the last 90 days. With few F1 products available and a growing market, this hobby box recently sold for $3,500 and shows potential to go even higher.
1. Ja Morant
Sometimes pop culture intersects with the hobby, and this Ja Morant card is one of the most popular examples in recent years. The card itself is nice, with Morant flexing after a play. A cameo from rapper Young Dolph, who passed away last year, in the background has pushed this card to super-high prices, though.
Collectors noticed the cameo last year, too, but the music community has rallied around the card again recently thanks to increased exposure on social media. Many Chronicles sets don't sell super well, but this 2019 Chronicles Panini PSA 10 is up 110% over the last seven days on 87 sales.
Track your collection and maximize your profit with Market Movers, the hobby's most powerful sports card pricing platform! Learn more here.
Note to readers: If you purchase something through one of our affiliates, we may earn a commission.