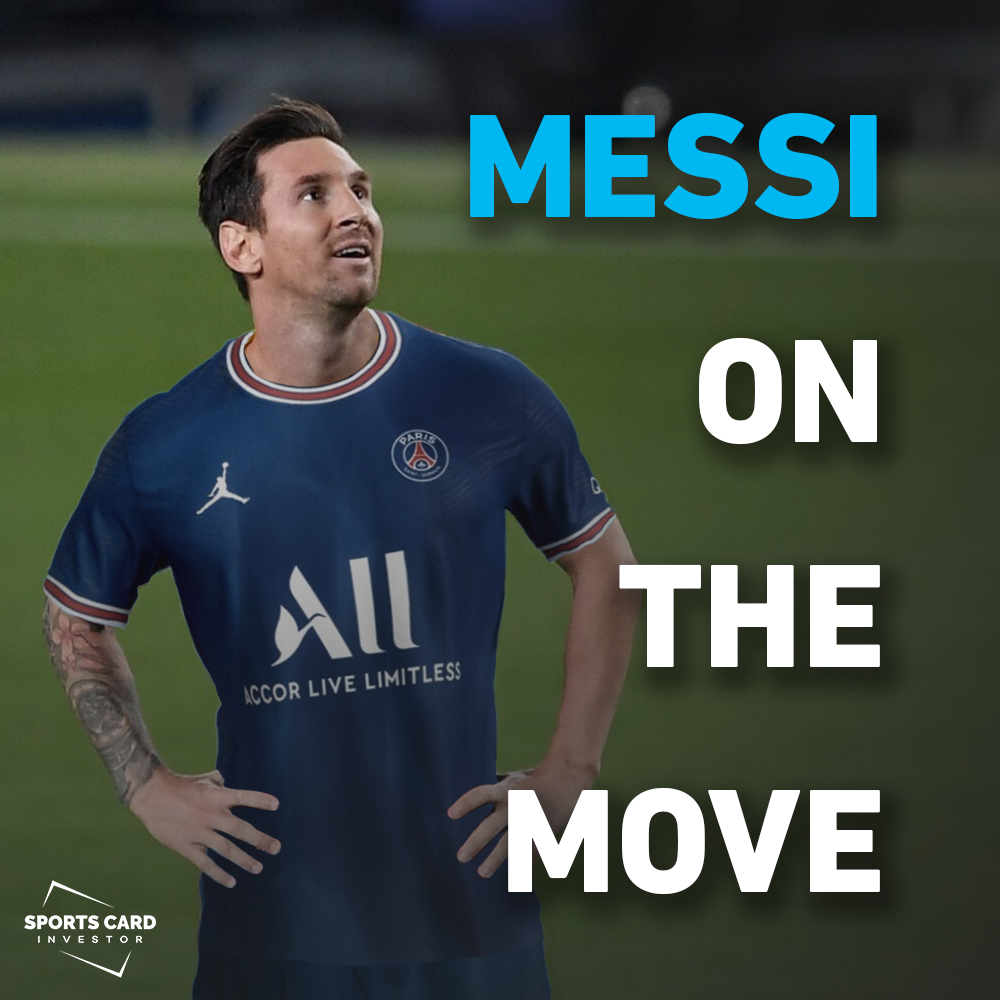 Messi on the Move: How the Icon Going to PSG Impacts the Soccer Card World
Damian Olivera probably has more invested in Lionel Messi than anyone you know. As Sports Card Investor has chronicled, Olivera owns more than 1,500 Messi cards and collectibles, a massive haul that has garnered the attention of Guinness World Record. So, when word got out a few days ago that the soccer legend would be leaving Barcelona, we knew who we had to call.
"I was actually in Miami meeting with [MLS club] Inter Miami executives, planning a challenge between Beckham and Ronaldinho," says Olivera, CEO of DROB Collectibles, a growing force in the soccer marketplace. "We had to cancel it because David started negotiating with Messi's team to bring him to Inter. At one point, they were very close to agreeing on a deal."
The free-agent move to Paris Saint-Germain F.C. is a heartbreaker for Barcelona fans. For the past 21 years, they've watched Messi grow in the organization from a gifted Argentinian kid into a six-time Ballon d'Or winner. Fans were swimming in tears when it was announced that the team could no longer afford the roaming 34-year-old forward. More crying was done by Messi himself when he held a press conference on August 8 to confirm the whispers.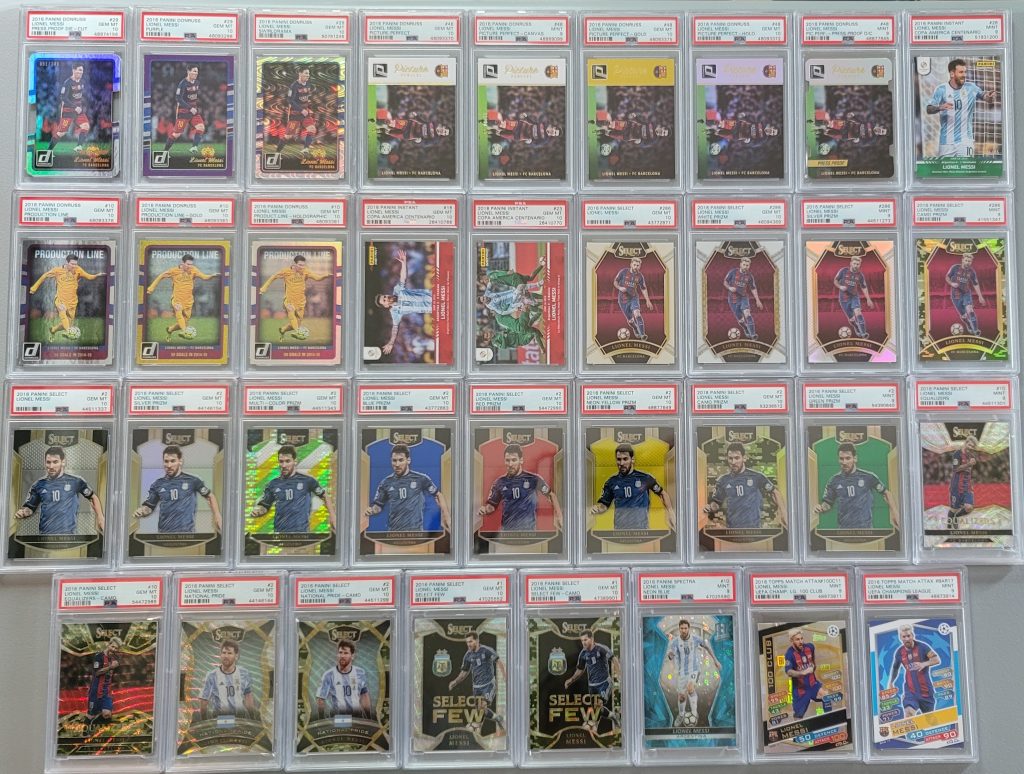 PSG, which is owned by the monarch of Qatar, immediately jumped to the top of the list of possible homes for Messi. The club's seemingly bottomless reserve of cash is only matched by a roster spilling over with talent. Soccer fans have been drooling the past week, imagining Messi, Kylian Mbappé and Neymar on the same side. We know Leo is a master free kick taker who opens up a lot of set play options, so it's going to be fun watching to see how it all works out in Parc des Princes.
"I'm mostly a fan of Messi and a fan of football in general," says Olivera. "This [move] actually is good for me as I'm planning a trip to Paris for next month to meet Neymar. So now, maybe, I can work something out to meet Messi, too. I always like PSG, so I think now I'll love the club more."
But will the fireworks on the pitch mean much in the hobby? Yes and no. Sure, having Messi in the news even more than normal — how that's possible for the guy who has 5 million more Instagram followers than Kim Kardashian is hard to fathom — should have some positive effect on his cards. In just the past 14 days, the 75 Messi cards tracked by SCI's Market Mover have gone up 7.5% in both price and sales averages.  
Those are just incremental movements, though. And that's likely the case because Messi is already so massive. Look at it like this, if LeBron James signed with the New York Knicks, it would be big sports news, but would it change sports card collectors' already glowing perception of the guy in the short term? Probably not much. The same goes for Leo.
If you're wondering what a super collector like Olivera is doing with the news, well, he's playing the short and long game. "[For] the cards and memorabilia in general, it will be really good," he says. "The first cards of him with PSG will be big. Imagine, he had 16 years in the same [senior] club. This can be huge. Also, there is a reason why he only agreed for 2-3 years, because he eventually will come here. He wants to come to Miami. That's my long-term [plan] with his cards."
Track your collection and maximize your profit with Market Movers, the hobby's most powerful sports card pricing platform! Learn more here.
Note to readers: If you purchase something through one of our affiliates we may earn a commission.