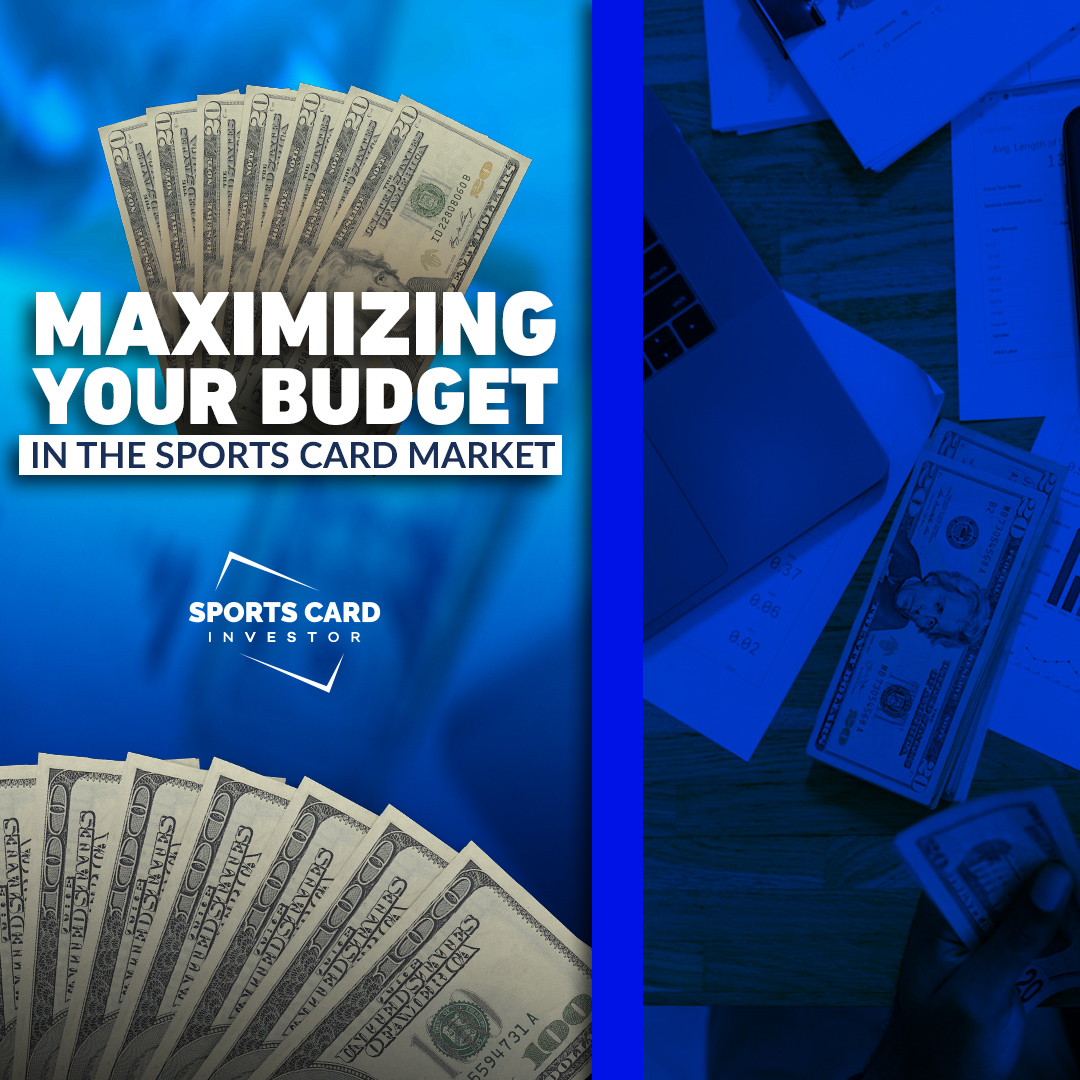 Everybody in the sports card market has a budget they are working with, whether you are a short-term investor, a long-term collector or somebody in between. But to succeed in any of those categories, you need to do your own research, follow your own beliefs and treat your investments like a personal collection.
Know what else smart hobbyists do? They largely ignore the record-high sales and don't overly worry about the high-end card market. For 95% in the hobby, those transactions are so stratospherically out of their budgets. The cards usually showcased at The National or Dallas Card Show have been accumulated over years. They represent hard work, experience, budget constraint and savvy. Those collections likely weren't put together at high price points in a bull market.
All of that said, there are three foundations to follow in order to maximize whatever budget you are working with, be it as little as $20 a month or 20% of your annual income.
Do Not Buy at the Peak
This is what really got "investors" in trouble with the base card market. Many of them came into the hobby and simply ignored basic economics. The market was skyrocketing at such an unsustainable pace that, inevitably, it had to come back down. Some things, such as PSA closing for a while, certainly didn't help matters. Collectors who had been in the hobby for decades were posting videos saying they had never seen these kinds of prices. Those folks were largely ignored, though, causing overly priced cards to be perceived as good buys.
Back in March 2021, for example, a 1990-91 Fleer Update Gary Payton PSA 10 was selling for around $350. That card has now dropped between $105 to $120, despite a pop count at just 400. This same card was selling around $40 in 2019, which is one of the reasons why I say we are still in a bull market and that the industry on a whole has not crashed back to pre-pandemic levels.
The Sports Card Market is Your Oyster. Follow Yourself.
When I watch videos of people say "Invest in GOATs" or when I see comments about how "I have been buying vintage for years. It's the only way to go," I come up with one simple truth—collectors have different ideas of who the greatest athletes are and what cards of theirs are worth investing.
Successful hobbyists will treat their investments like a personal collection insofar as they would enjoy holding them, even if the market disappeared overnight. I recently picked up a 1979 Topps Larry Csonka in an SGC 9 for just $14.95. It isn't his rookie card, but Csonka is a Hall of Famer and a member of the 1972 Miami Dolphins team that went undefeated. Also, I'm a sucker for having a player's annual stats on the back of the card like they are on the '79 Topps. In my eyes, the card was a steal, once you factor in the alternative of buying it raw, submitting it to SGC for $30, paying the shipping and hoping it gets at least a 9 grade.
I mention that specific card not to toot my own horn but to give an example of how a collector like myself can view a particular card as an investment while others may not see it like that. Some may think I threw away $15 while others might consider the transaction a savvy play for an NFL great.
When somebody suggests a market segment like "GOATs" as investment advice, it's the equivalent of going back to 1998 and having a person tell you to "buy technology stocks." It's simply too broad a statement to make.
And it's not just the GOAT talk that can be confusing. When a collector tells you to look into "vintage," is he talking solely about rookie cards? Are they only talking about cards from the 1930s to 1950s or do they include the 1960s and 1970s? Are the '80s considered modern? Do they mean just Topps or can different brands fit under the heading, too? What about autographed cards or RPAs of recent Hall of Famers?
It can all be quite overwhelming. Do your own research and invest in cards you personally enjoy.
Buy the Card, Not the Grade
This phrase is said a lot and it's unbelievably true. Remember the Kobe Bryant PMG that sold for $2 million back in February 2022? Most folks will never know (or wonder) that it was a BGS 8.5. When you think about owning a '39 Play Ball Joe DiMaggio, the '52 Topps Jackie Robinson, a '79 O-Pee-Chee Wayne Gretzky, an '86 Fleer Michael Jordan or '03 Topps Chrome LeBron James, are you pondering if it's an SGC 4 or PSA 6? No, you're probably just wondering how awesome it would be having such a cool collectible in your possession.
With that in mind, envision your investments kind of like a draft. A team picking up a future Hall of Famer in the third round gets great value compared to a first-round bust. See your cards and price points in that manner, too. Give that reasonably priced BGS 6.5 of an all-timer a shot. Smart money says you won't regret the move in the long run.
David Hunter is an amateur writer and long-time sports fanatic who contributes articles to SCI about the art of card collecting.
Track your collection and maximize your profit with Market Movers, the hobby's most powerful sports card pricing platform! Learn more here.
Note to readers: If you purchase something through one of our affiliates, we may earn a commission.