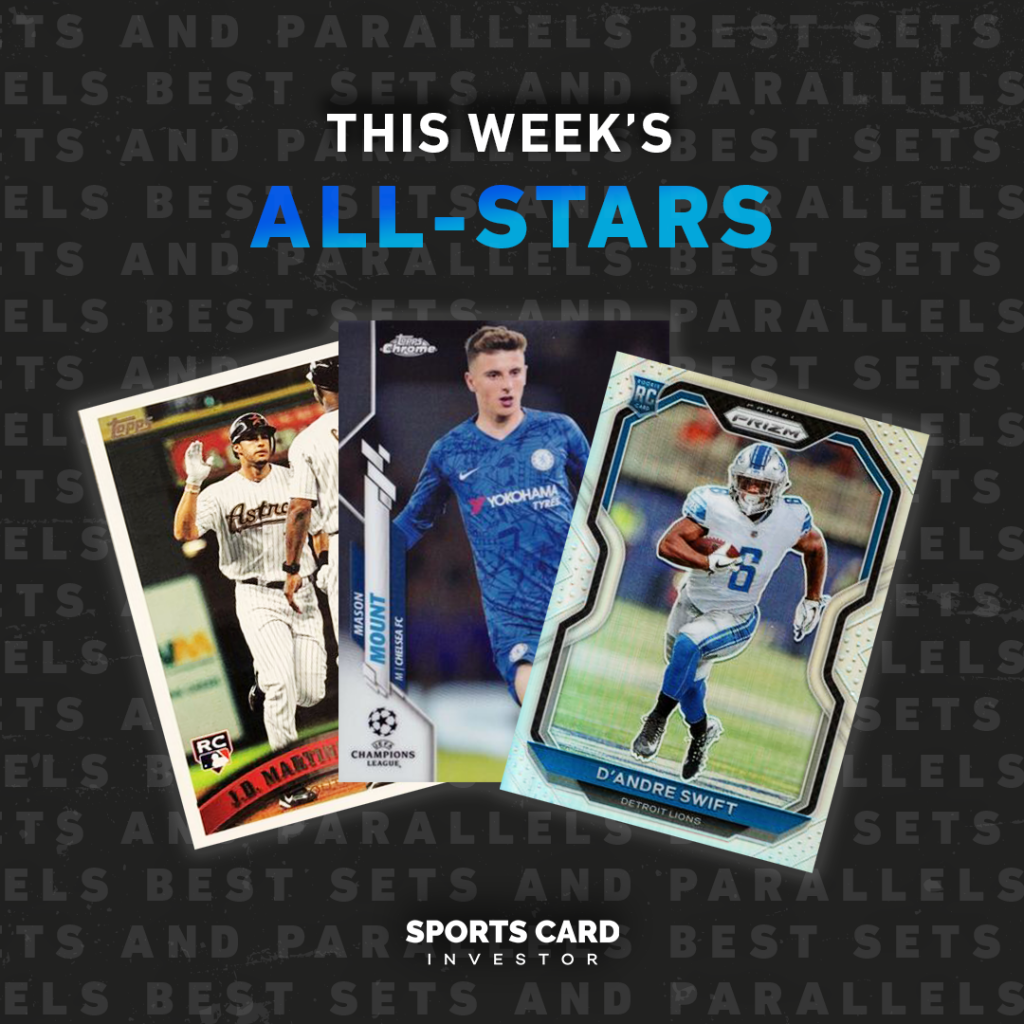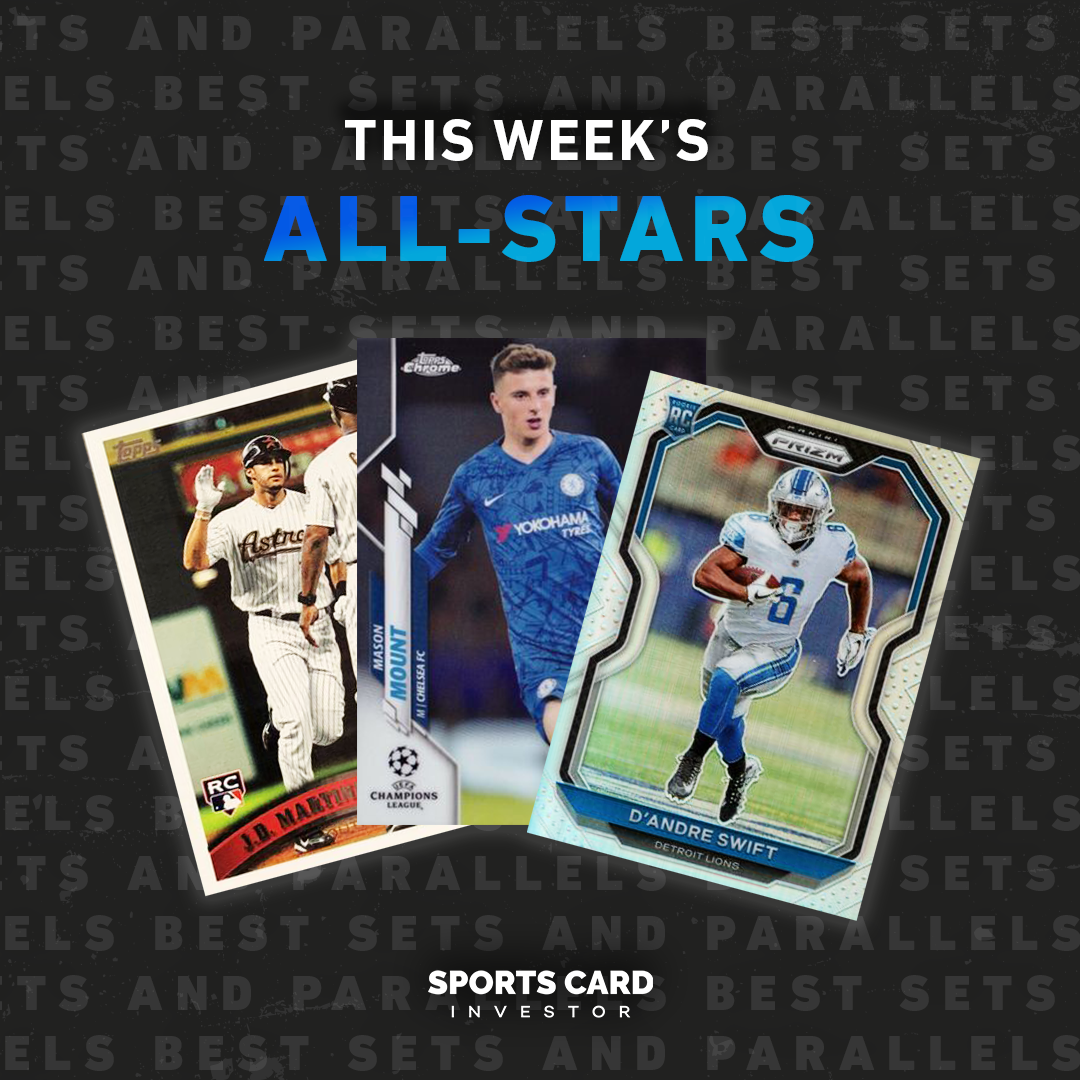 Mason Mount's Clutch Goal and Kevin Durant's Hot Shooting: This Week's All-Stars
While big performances from one of the top young midfielders and one of the NBA's greatest scorers can impact card prices, this week we see how some small moves in the offseason can change the outlook for key NFL starters.
Here's a look at some of the top players from across baseball, basketball, football and soccer over the past week:
Mason Mount, Chelsea Midfielder
Chelsea is headed to the Champions League final after a late goal from its star 22-year-old midfielder lifted The Blues past Real Madrid on Wednesday. An impressive combination of talent and youth, Mount's continued high-level play hasn't really impacted his card prices positively.
Mount's cards in Market Movers are actually down 21% over the last 30 days. His 2019 Topps Chrome UEFA CL Base Raw is down 25% and could be a strong buy before the soccer market really heats up.
Kevin Durant – Brooklyn Nets Forward
The Nets dropped back-to-back games to the Milwaukee Bucks this week, but it definitely wasn't Durant's fault. With James Harden out of the lineup indefinitely, Durant has picked up his scoring and has averaged 39 PPG over his last three games.
Despite the strong play, Durant's prices are actually down over the last 60 days. Overall, his cards in Market Movers are down 16%, which means he could be a strong buy before a playoff run — his Nets are currently the betting favorites to win the Eastern Conference.
D'Andre Swift – Detroit Lions Running Back
Despite sharing the backfield with two other backs, Swift piled up 10 total touchdowns in his rookie season in 2020. The Lions signed Jamaal Williams as a free agent this offseason, but Kerryon Johnson's recent departure means the Lions believe Swift can be their top back.
While Swift's cards are up 14.26% over the last 60 days, that's largely because of his Downtown insert in the 2020 Optic release. We don't always recommend buying running backs, but he could be a good value buy now with his 2020 Prizm Silver Raw down 14%.
JD Martinez – Boston Red Sox Designated Hitter
One of the hottest hitters in baseball, Martinez is among the Top-5 in eight different offensive categories, including RBI. After a terrible season in 2020, Martinez has recovered nicely and is an early candidate for the AL MVP.
Martinez's hot start has really impacted his cards, too. His cards in Market Movers are up 19.4% over the last 30 days while his 2011 Topps Update Base PSA 10 is up 28%. If you believe Martinez is a legit MVP candidate, that Topps Update PSA 10 could be a good buy with an average sale of just $111.
Track your collection and maximize your profit with Market Movers, the hobby's most powerful sports card pricing platform! Learn more here.