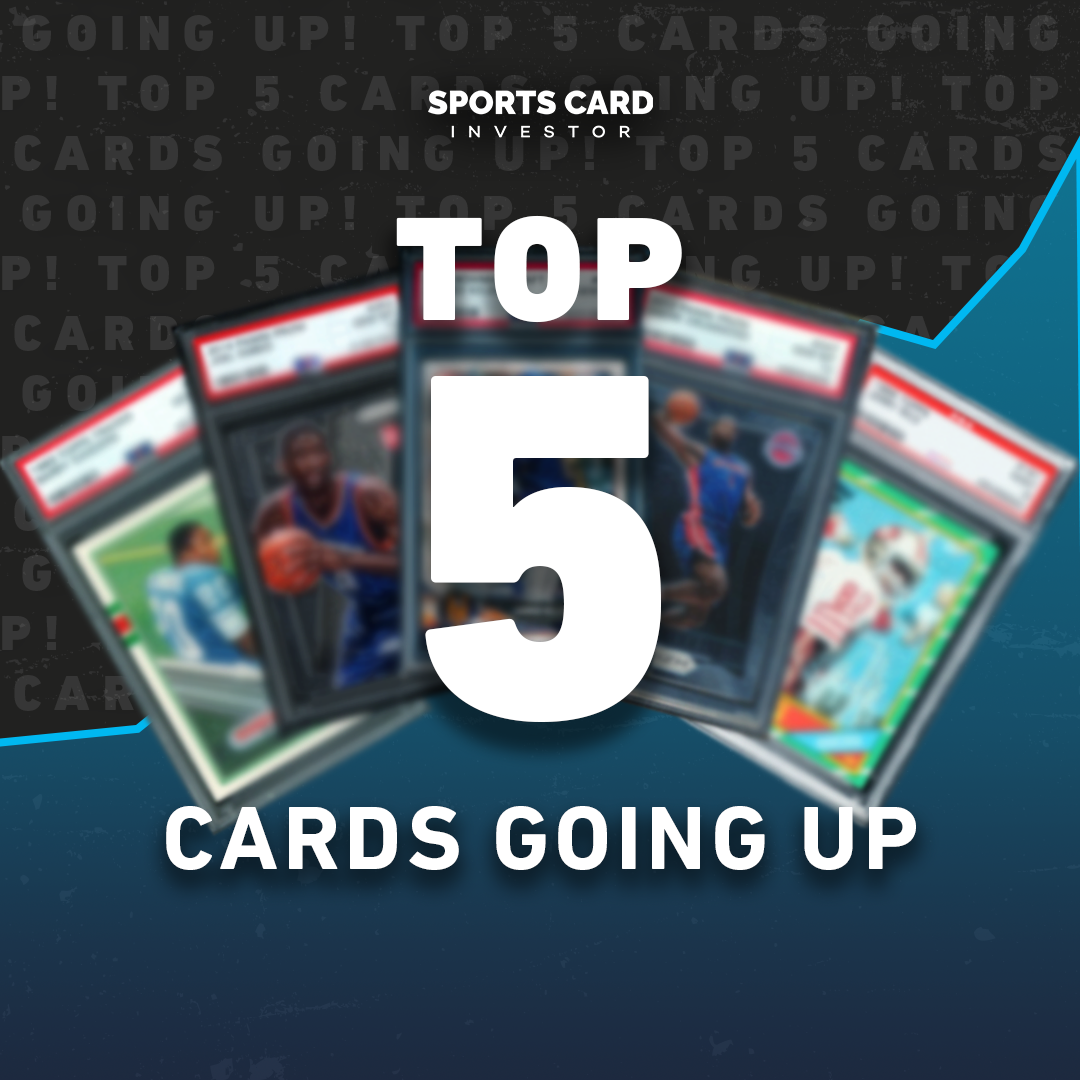 With several stars in the National League currently sidelined or limited because of injuries, San Diego's Manny Machado has emerged as a legitimate contender for the NL MVP award.
That MVP talk has impacted his card prices, too, with one of Machado's key rookies seeing explosive growth over the last two weeks.
Here's a glance at this week's Top 5 Hottest Sports Cards:
5. Cam Newton
Newton and rookie Mac Jones are currently competing for the starting job in New England, though Newton seems likely to at least begin the season ahead. Even if Newton wins out, it's clear his career is winding down, so collectors could be looking for a small retirement bump.
Looking at this season, Newton collectors are likely expecting a bounce-back year after he tossed just eight touchdowns in 2020. Still relatively cheap for an MVP winner, Newton's 2011 Topps Base PSA 10 has gotten a surge over the last seven days with a 64% jump.
4. Bam Adebayo
One of the NBA's most versatile defenders, Adebayo played a critical role as the starting center during Team USA's gold medal run. While most basketball savvy collectors have known about Adebayo's game for a while, the added exposure from his Olympics run could be the driving force behind bumps to most of his key rookies over the last two weeks.
According to Market Movers, Adebayo's 2017 Optic Base PSA 10 is up 61% over the last 14 days.
3. Deshaun Watson
Watson's future in the NFL is still uncertain due to legal issues off the field, though it appears likely he'll be playing somewhere in 2021. Houston's star QB asked for a trade earlier this year, and while the Texans would like to hold onto Watson, Philadelphia has reportedly emerged as a trade partner.
One of the hobby's favorite QBs even before trade rumors — Watson piled up over 4,800 passing yards and 33 TDs in 2020 — the recent news has helped push his 2017 Optic Base PSA 10 up 69% over the last 30 days.
2. Lonzo Ball
It's easy to make fun of Sports Card Investor founder Geoff Wilson for his early predictions on Ball, but in reality the former No. 2 overall pick has become a solid all-around player. Ball was moved from New Orleans to Chicago this offseason — that move is currently under investigation by the NBA for potential tampering — and he could play a key role next to stars like DeMar DeRozan and Zach LaVine.
Ball's 2017 Prizm Base PSA 10 is up 59% over the last 14 days.
1. Manny Machado
Fresh off his 5th All-Star Game selection, Machado has quickly moved into the NL MVP conversation after injuries have limited stars like Ronald Acuna Jr., Fernando Tatis Jr. and Jacob deGrom. Machado finished third in MVP voting last season, and a quietly fantastic year so far in 2021 has him near the top of the race again.
Powered by fantastic volume in a short period, Machado's 2013 Topps Base PSA 10 is up 120% over the last 14 days.
Track your collection and maximize your profit with Market Movers, the hobby's most powerful sports card pricing platform! Learn more here.
Note to readers: If you purchase something through one of our affiliates we may earn a commission.