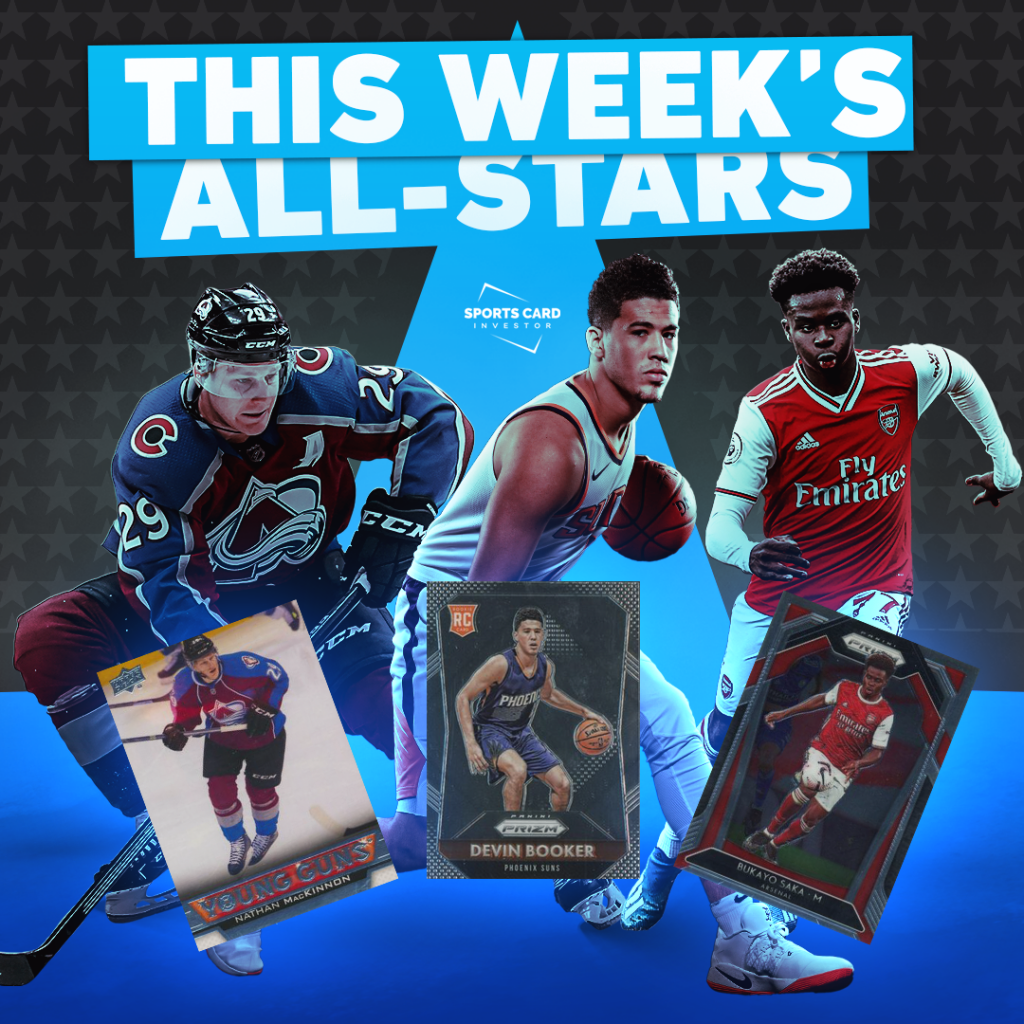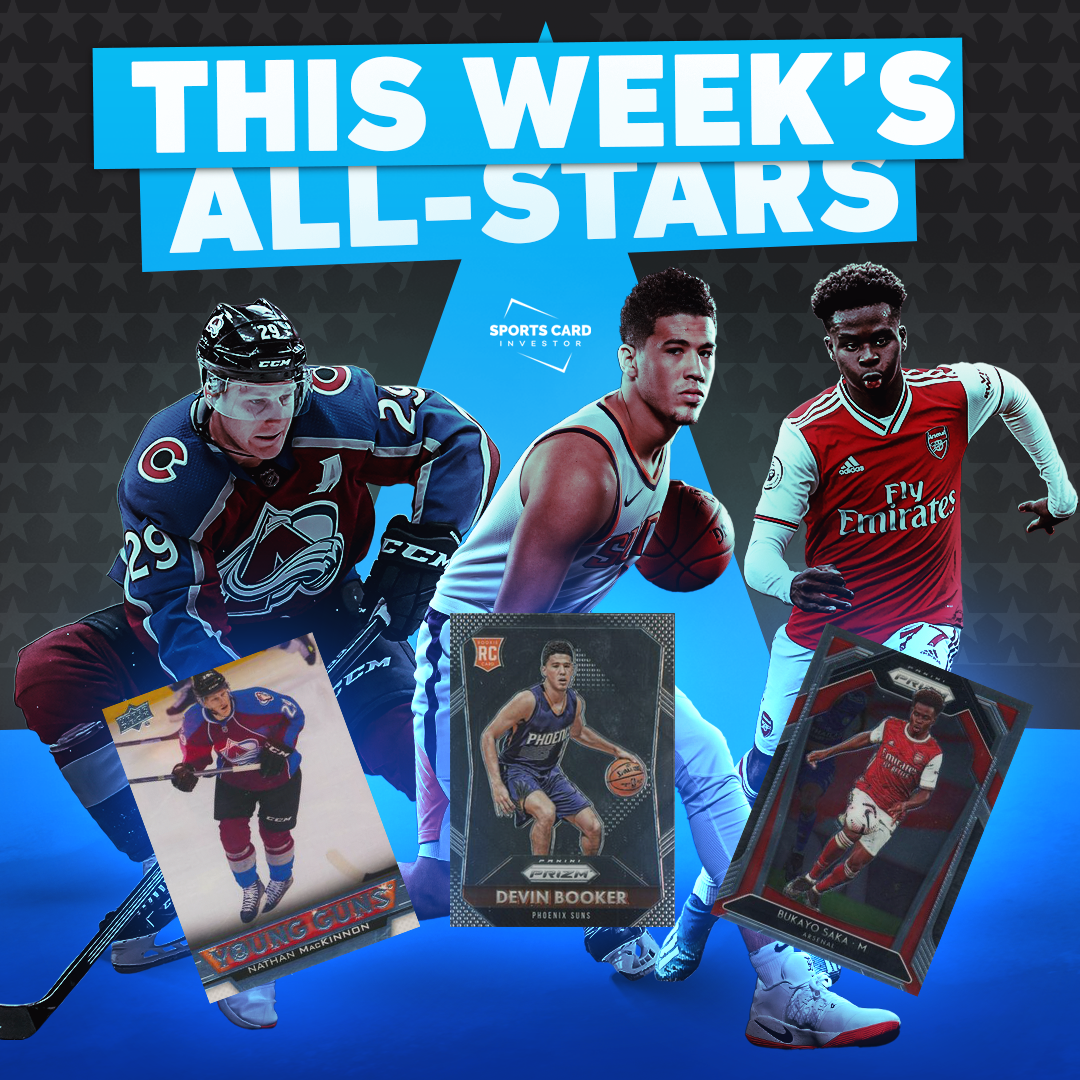 MacKinnon and Booker Continue Playoff Excellence: This Week's All-Stars
Sometimes all you need is a second — or first chance — to prove you're a strong buy. Colts QB Carson Wentz is getting his second opportunity in Indianapolis while Suns guard Devin Booker has thrived in his first NBA Playoff appearance.
Here's a look at This Week's All-Stars:
Bukayo Saka, Arsenal Midfielder
Recently named to England's Euro Cup roster, Saka's first international goal gave England a 1-0 win over Austria in Wednesday's friendly.
The goal caps off a great week for the 19-year-old Arsenal midfielder, who was also named a finalist for the PFA Young Men's Player of the Year, but his cards haven't seen much movement to reflect it.
Saka's 2020 Prizm Premier League Base Raw has been his most popular card over the last 30 days in Market Movers, but is down 4% over that period.
His 2020 Prizm Premier League Red Ice Raw has seen some popularity, however, and is up 43% over the last 30 days.
Nathan MacKinnon, Colorado Avalanche Center
Currently the playoff leader in Points and Goals, Colorado's MacKinnon has been dialed in. The Avalanche cruised past St. Louis in a 4-0 sweep and are currently leading the Golden Knights 2-0.
The former No. 1 pick is getting it done in the playoffs and his card prices have adjusted accordingly.
MacKinnon's 2013 Upper Deck Young Guns PSA 10 is up 11% over the last seven days. The PSA 9 has been another common target for collectors, jumping 62% in the last week.
Carson Wentz, Indianapolis Colts QB
Wentz is getting a second chance with the Colts after an overall successful run in Philadelphia imploded in 2020, but it's not yet clear if his hobby status can rebound after the Eagles shipped him out to make room for Jalen Hurts.
His 2018 Optic Base PSA 10 is down 32% over the last 30 days and could be a strong buy-low candidate for 2021 if Wentz manages to rebound.
Devin Booker, Phoenix Suns Guard
Like Ja Morant, Booker has made the most of his first playoff appearance. Unlike Morant, though, Booker's performances have resulted in some wins.
Booker averaged 29 points per game while powering Phoenix past the Lakers 4-2. He poured in 47 points in the Game 6 clincher and his prices are climbing in the aftermath.
Booker's 2015 Prizm Base PSA 10 was averaging $774 right before the win, but are up to $905 the day after.
Track your collection and maximize your profit with Market Movers, the hobby's most powerful sports card pricing platform! Learn more here.
Note to readers: If you purchase something through one of our affiliates we may earn a commission.