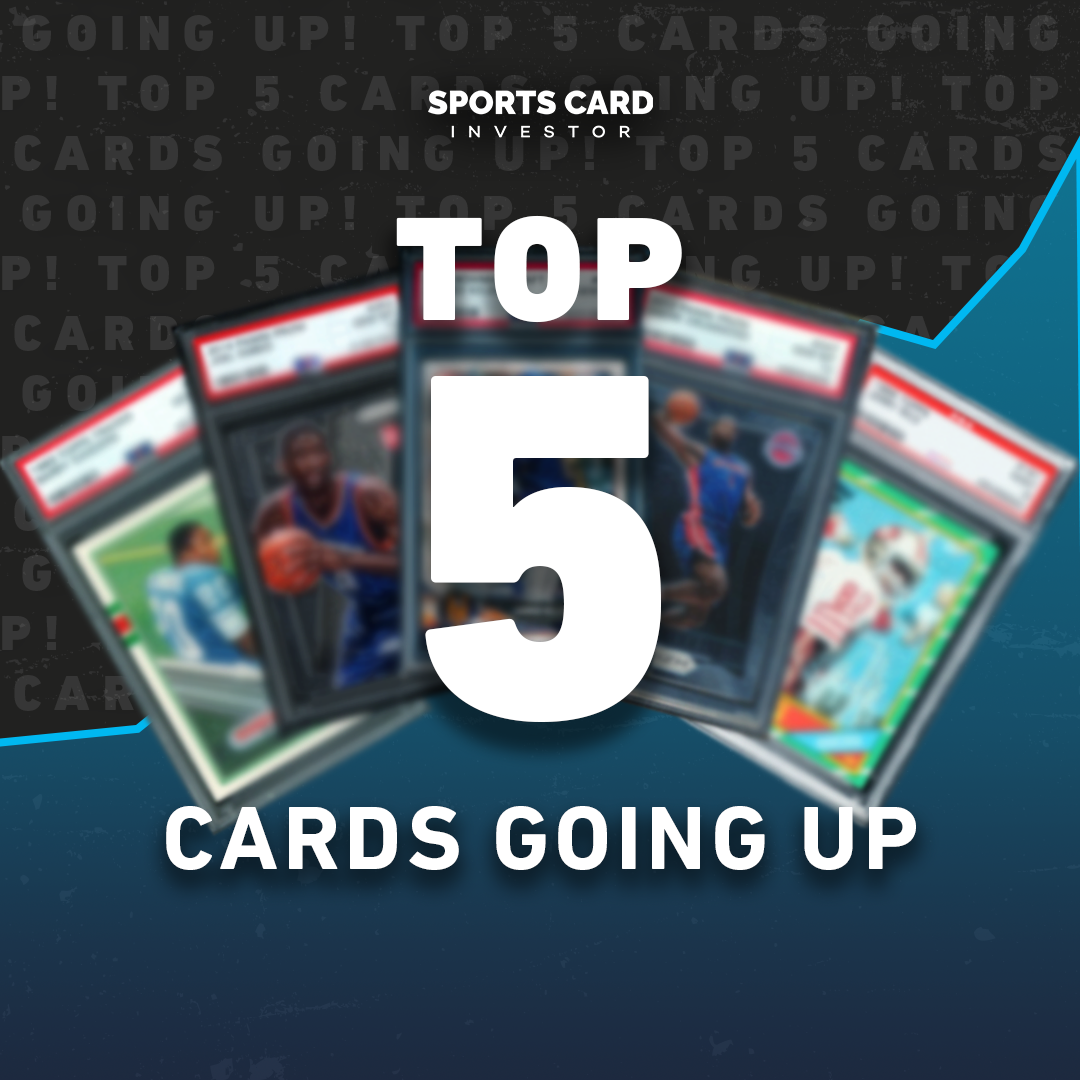 From Cam Newton's return to Carolina to Mac Jones and the Patriots cruising in the AFC, quarterbacks are dominating the sports card market. Here's a glance at this week's Top 5 Hottest Sports Cards:
Wide receivers don't typically get much hobby love, but Jefferson has been one of the few exceptions to that rule. He's followed up his record-setting 1,400-yard rookie season with a strong start to his sophomore campaign so far with 63 catches for 944 yards and six touchdowns.
Jefferson played a big role in Sunday's win over Green Bay with eight catches for a season-high 169 yards and two TDs, and his card market continues to tick up consistently. His 2020 Mosaic Silver PSA 10 has a pop of just 115 and is up 76% over the last 14 days.
Draisaitl has formed a truly lethal pairing with Connor McDavid, and his card market has heated up accordingly. The Edmonton center has 35 points through just 17 games so far, and is currently on pace for 169 points — which would be good for 8th all-time in a season.
While Draisaitl has really seen his market improve, it's a fair question to wonder how much of that is simply because he plays next to McDavid, or whether his market might be limited because he likely won't ever be the team's star.
Draisaitl's 2014 Upper Deck Young Guns Base PSA 10 has a pop of 385 and is up 112% over the last 30 days.
3. Cam Newton
Newton's return to Carolina has really given that fanbase life after a disappointing run with Sam Darnold was cut short due to injury. His home return was spoiled by Washington, but overall Newton has looked strong so far with five total TDs.
While several of Newton's key rookies are down, his key 2011 Topps PSA 10 is up big — and because it's accounted for 14 of his 22 total PSA 10 sales over the last week, those other cards probably don't matter much for his overall market.
That 2011 Topps Base PSA 10 is up 150% over the last 14 days with 14 sales.
2. Ja Morant
Morant's market has dipped slightly as it comes down from some impressive bumps, though this week his key card has more general cultural relevance. His 2019 Prizm Base PSA 10 and 2019 Optic Base PSA 10 are typically the most popular targets for collectors, though this week it's been his 2019 Chronicles Panini PSA 10.
The card features Morant flexing after a play with rapper Young Dolph in the background — Dolph recently died in a Memphis shooting, and fans and collectors have made grabbing the card a priority this week. That Chronicles Panini PSA 10 has jumped 136% over the last seven days across 22 sales.
1. Mac Jones
While some of Jones' PSA 10 sales have been so impressive it's hard to imagine they are real, we can be sure that his Raw card market is all legit. The Patriots have been pretty conservative with Jones running the offense, but that hasn't stopped hobbyists from scooping up his key rookies in massive quantities.
Jones' 2021 Donruss Base is a card with some pretty wild PSA 10 sales, but its Raw version has been almost as hot with a 172% jump over the last 14 days across 1,201 sales.
Track your collection and maximize your profit with Market Movers, the hobby's most powerful sports card pricing platform! Learn more here
Note to readers: If you purchase something through one of our affiliates, we may earn a commission.