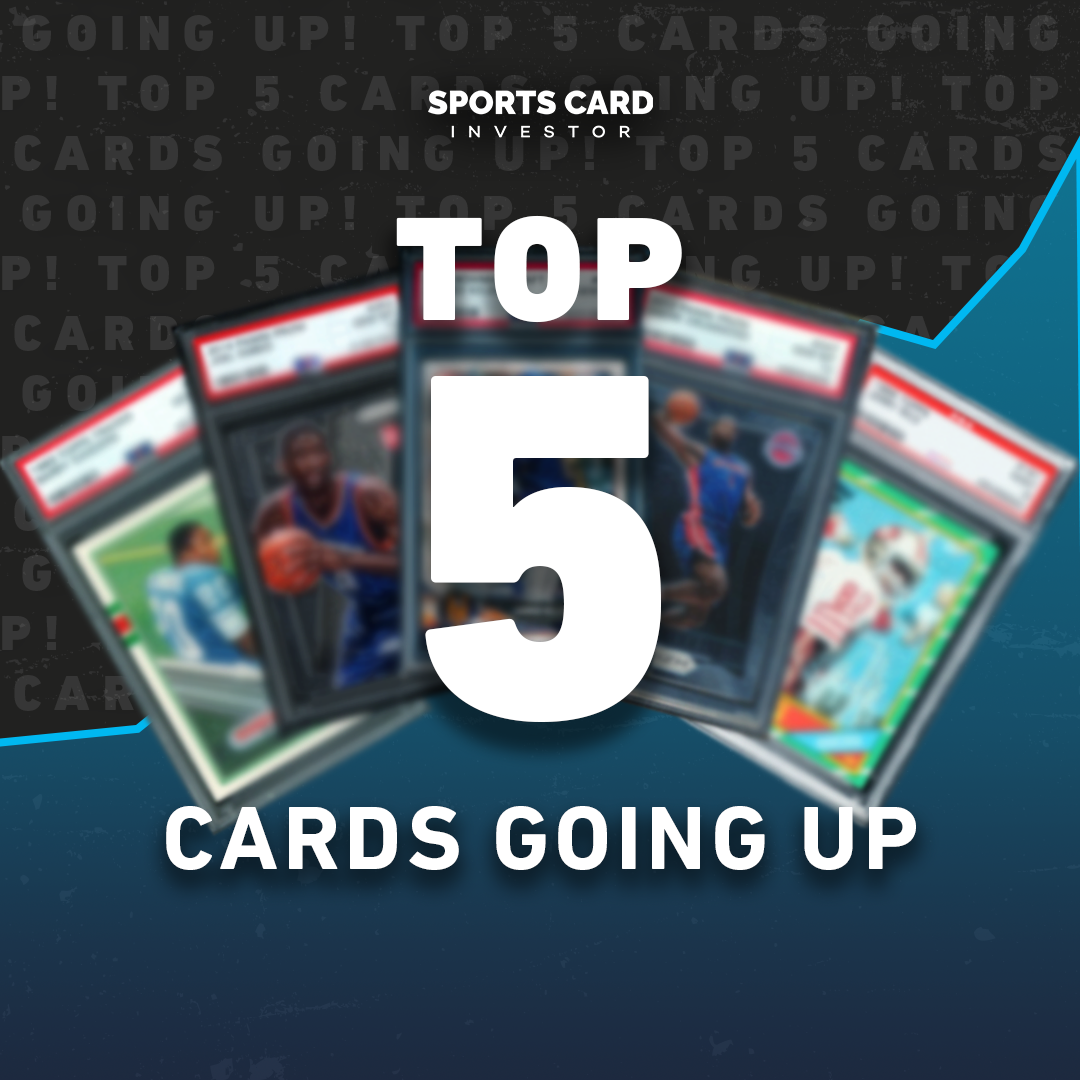 With Cam Newton out of New England, rookie QB Mac Jones is set to start for the Patriots in Week 1. Already a popular buy, Newton's release has sent Jones' cards up the charts in a major way.
Read about Jones and four other cards in this week's Top 5 Hottest Sports Cards:
5. Kareem Hunt
Some collectors like to mix cards with their fantasy football, and Hunt is a good example of that. He's set to split time again with Nick Chubb, so it's hard to say he's a great investment long-term, but he's often explosive when he's on the field.
Hunt's cards in Market Movers have jumped 14% over the last seven days as the NFL regular season is set to begin, while his 2017 Prizm Silver PSA 10 is up 64% over the last 14 days.
4. Mike Evans
If you can't scoop up Tom Brady, it's always nice to grab the guy he throws to. Evans has been one of the NFL's best receivers when he's healthy, and he'll have to play a big role again in 2021 if Tampa Bay is going to repeat as Super Bowl champs.
Evans revamped his diet and training this offseason, and says the Bucs offense is way ahead of where it was last year — that's pretty bad news for opposing defenses. Expect a bump on Evan's key rookies if he puts up another 1,000-yard campaign this year.
His 2014 Topps Chrome Base PSA 10 is up 67% over the last 30 days.
3. Sekou Doumbouya
The 15th overall pick in 2019, Doumbouya hasn't lived up to the hype he had as a raw talent in Detroit. He gets a fresh start in Brooklyn — how much playing time he actually gets is a legitimate question — and collectors have been banking on the change getting him going.
Doumbouya's 2019 Prizm Green PSA 10 has a pop of just 258 and is up 40% over the last 14 days.
2. Salvador Perez
Perez is leading MLB in RBI and is currently on course to break the record for most homers in a season by a catcher — Johnny Bench's 45 is in jeopardy with Perez already at 41.
Despite a World Series MVP and seven All-Star appearances, Perez has a pretty low population of graded cards, making his key raw rookies a popular target in recent days. His 2011 Bowman Draft Chrome Raw is up 150% over the last 14 days.
1. Mac Jones
With Cam Newton out, Jones appears to be QB1 for Week 1. He was already a popular purchase with many expecting him to thrive in the Patriots' system, but getting the start so early has really ignited his market.
As expected, Jones has an extremely low graded population, meaning collectors have been scooping up his key raw rookies. His 2021 Prizm Draft Picks Base Raw has over 400 sales over the last two weeks, and is up 146% over the last 14 days.
Track your collection and maximize your profit with Market Movers, the hobby's most powerful sports card pricing platform! Learn more here.
Note to readers: If you purchase something through one of our affiliates we may earn a commission.