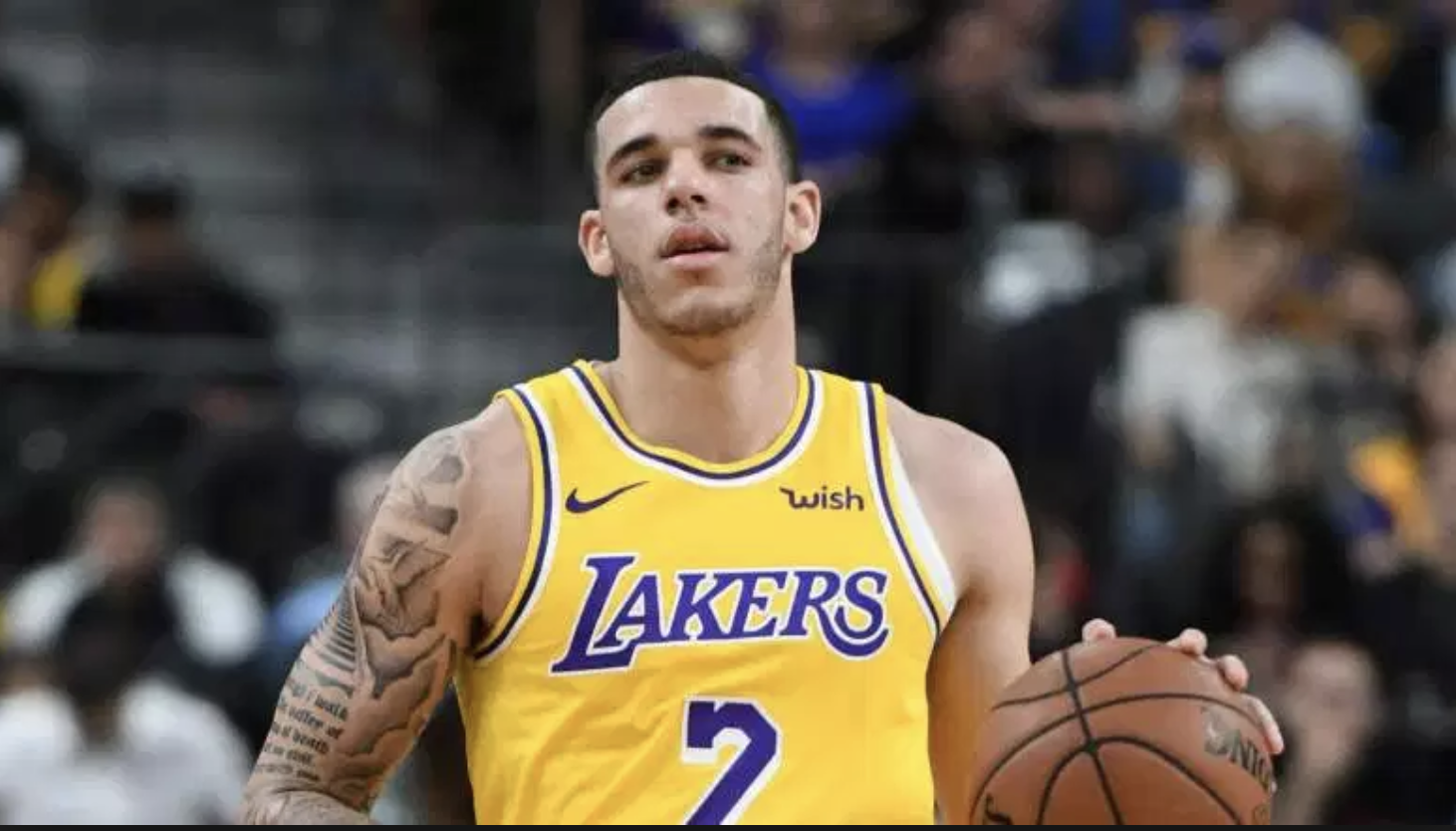 Remember Lonzo Ball? That much-hyped point guard who was going to pair with Lebron James and take the NBA by storm?
Well, that didn't pan out, and now he's on the Pelicans and much forgotten. His huge slide in card prices shows that: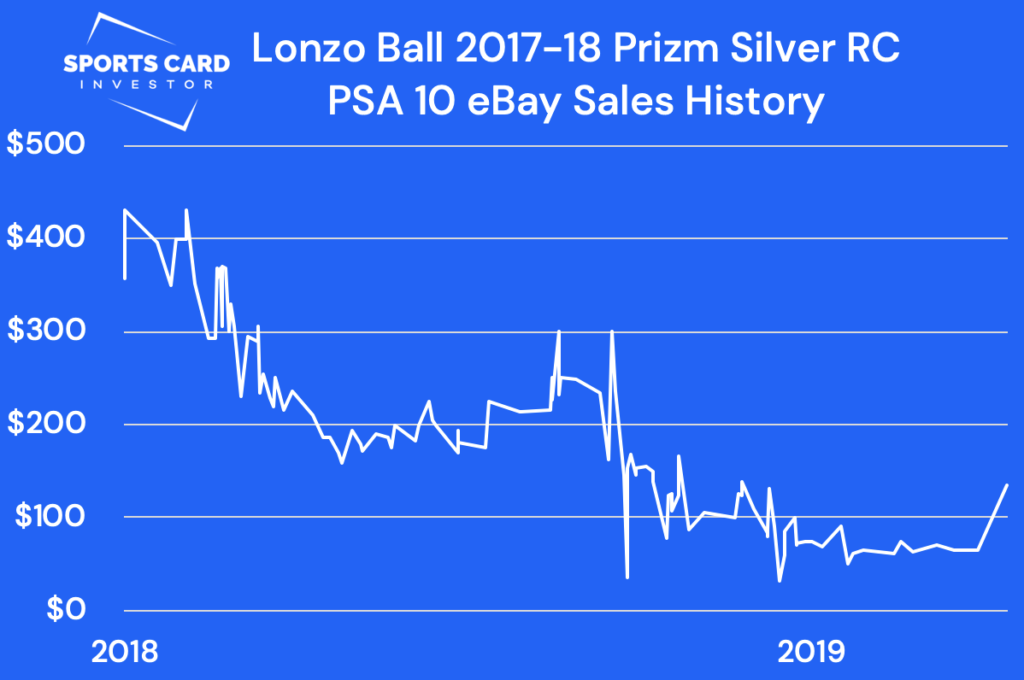 TRENDING LONZO BALL CARDS IN EBAY

But, is his career really in the dumps? Not if you look at the data. FiveThirtyEight's NBA player projection for Lonzo Ball suggests a promising career ahead: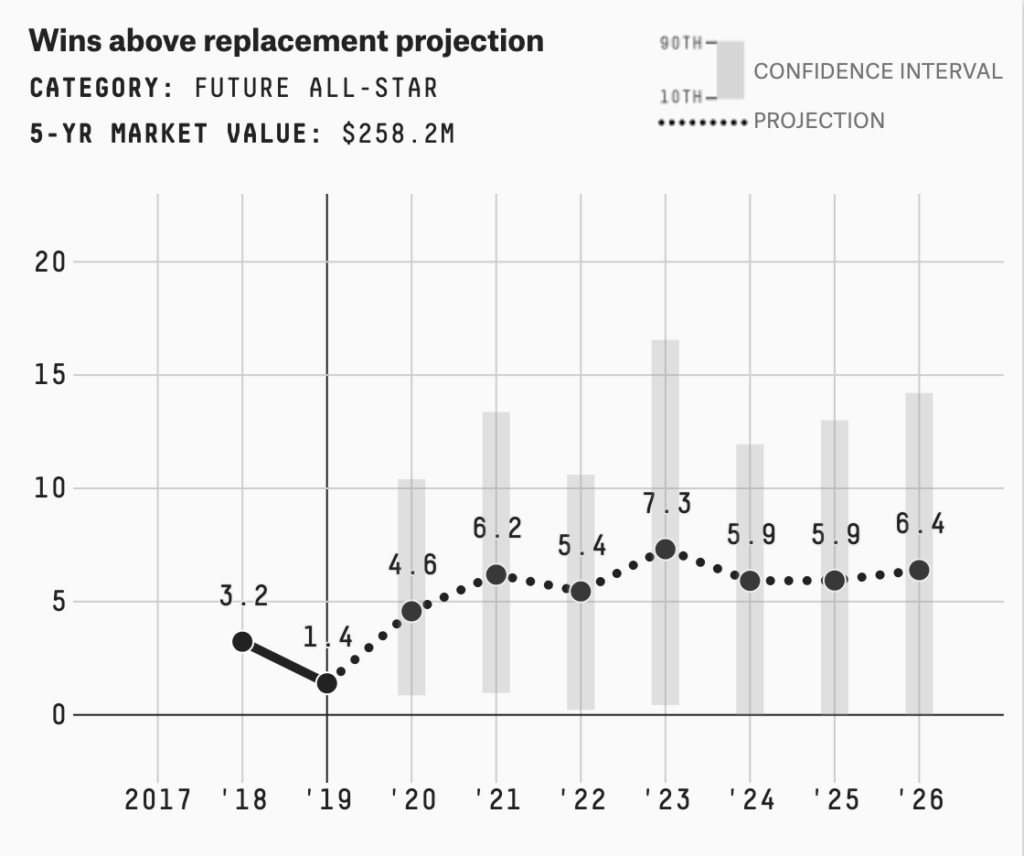 FiveThirtyEight's data-driven model projects Lonzo still becoming an all-star. In fact, FiveThirtyEight's data shows that Lonzo will actually be a more valuable player than fan-favorite Donovan Mitchell: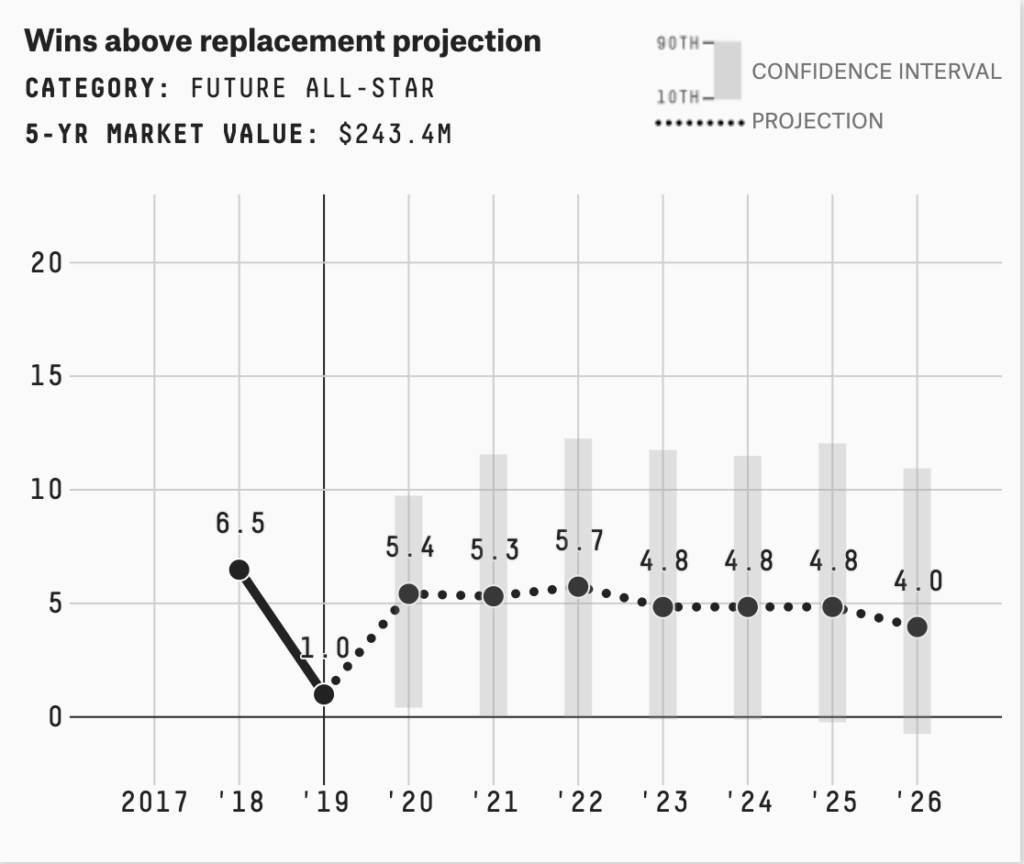 Yet, Donovan Mitchell's cards are selling for 55%-100% more than Lonzo's cards across the board right now.
With Lonzo throwing alley-oops to Zion next season, is it possible his popularity (and card prices) will rise quickly again? I think so. I'm buying Lonzo's cards right now.
What do you think? Leave your thoughts in the comments below.
Ready to take your sports card investing to the next level? Join our Membership Program now for card picks, analytics, premium community access and much more!