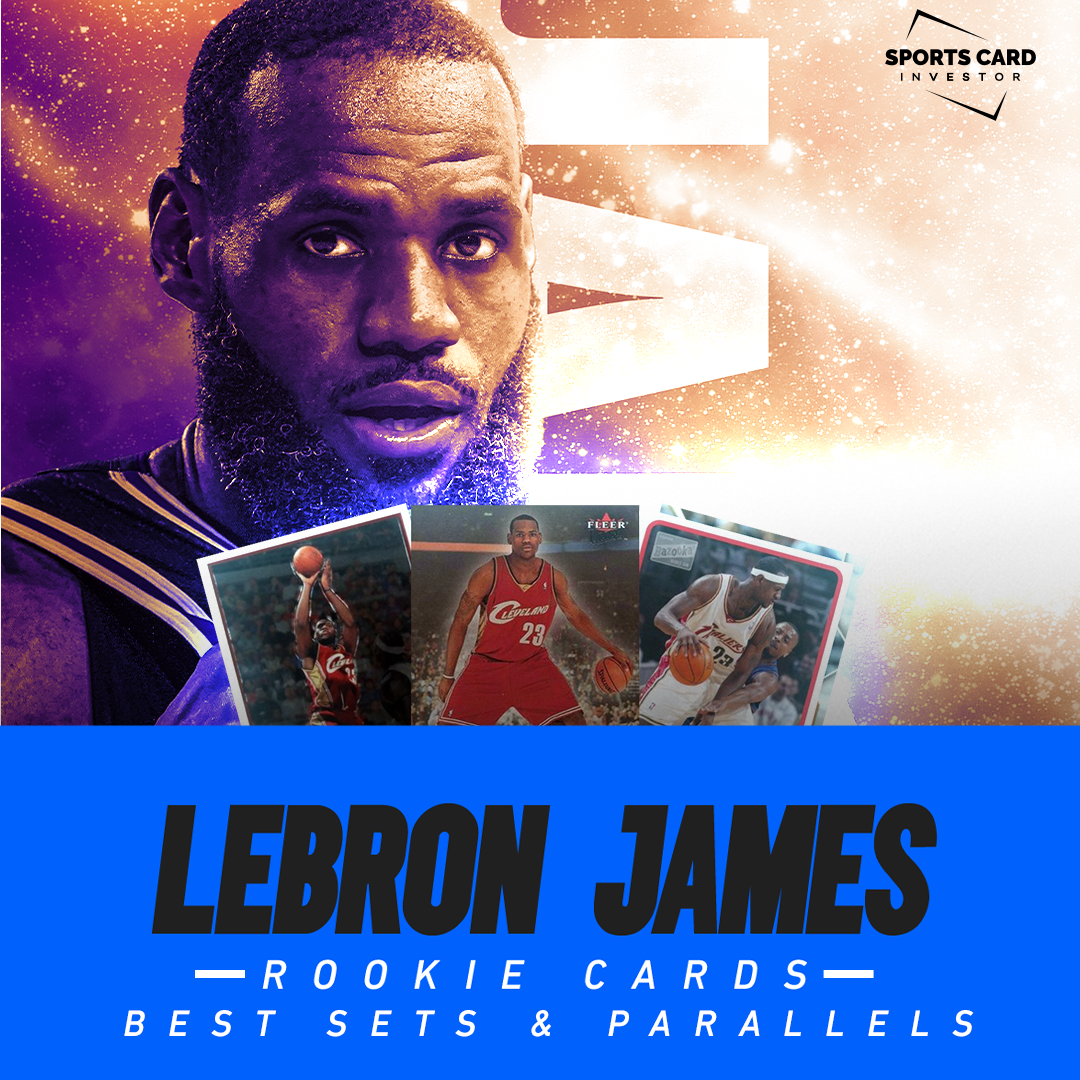 On October 19, 2021, LeBron James etched his name into the basketball history books for, like, the zillionth time, becoming the NBA's all-time leader in points for season openers. By the time the L.A. Lakers superstar retires (maybe after his 17-year-old son Bronnie gets drafted?), he'll likely go down as the league's all-time leader in regular-season points, playoff points and All-Star game points. And that's on top of the four NBA titles, 17 All-Star appearances and countless TV commercials already on his resumè. All of that plays a role in James' sports card popularity and the likelihood all the attention he gets will only continue after his Pro Basketball Hall of Fame induction.
James has dozens of rookie cards from across the 2003-04 season, so use this Sports Card Investor guide to see which ones we think you should focus on. Cards are broken down into tiers, ranging from the most affordable and more popular options to the most unique, expensive and rare.
VALUE ROOKIES:
The Value Tier includes cards with high print runs or lower-quality cardstock. A good fit for new collectors or those on a limited budget.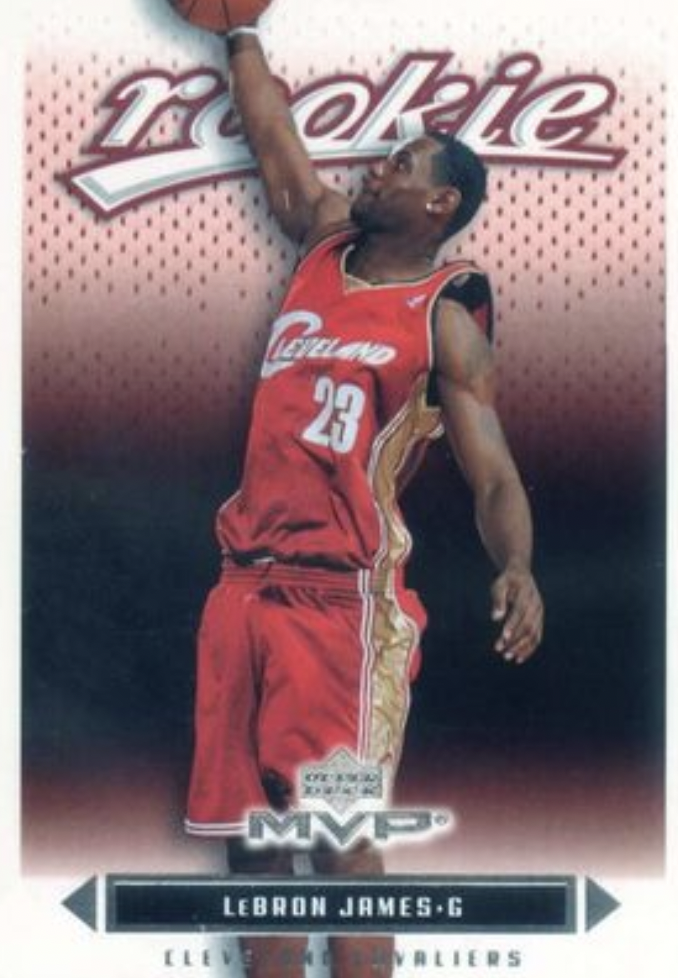 2003 Fleer Tradition #261: Not one of the most coveted imprints, this Fleer Tradition card is still a good one to grab of the baby-faced James. While the image of the Cleveland rookie standing over a patriotic backdrop is pretty blah, this card still commands $1,500-3,000 in a PSA 10.
2003 Upper Deck MVP #201: A brand that's had an endorsement agreement with King James since he was drafted by the Cavaliers, Upper Deck released rookie cards that range from highly desirable autos to fairly reasonable bases like this one.
POPULAR ROOKIES:
This tier includes cards from the most popular sets across both retail and hobby formats. Typically easy to buy or sell when needed.
2003 Topps #221: You know the draft-night smile. You know the white suit. You know that this iconic card in a PSA 10 routinely fetches about $4K.
2003 Topps Chrome #111: Though this one has a pop over 2,100, it's still one of the most important cards of the last 20 years. A $16-17K price point certainly backs up the claim.
2003 Bowman Chrome #123: This James RC sits right in that collector's sweet spot, where it's not the most fussed-over in his card cluster (pop 517), but should you ever get your hands on one, you could be handsomely rewarded (several $10K-plus sales in '21).
MORE UNIQUE ROOKIES:
This tier includes cards with lower print runs, unique designs, or cards from hobby-only products. Usually higher-quality cards than the Value or Popular tiers, though not necessarily more popular or easier to buy or sell.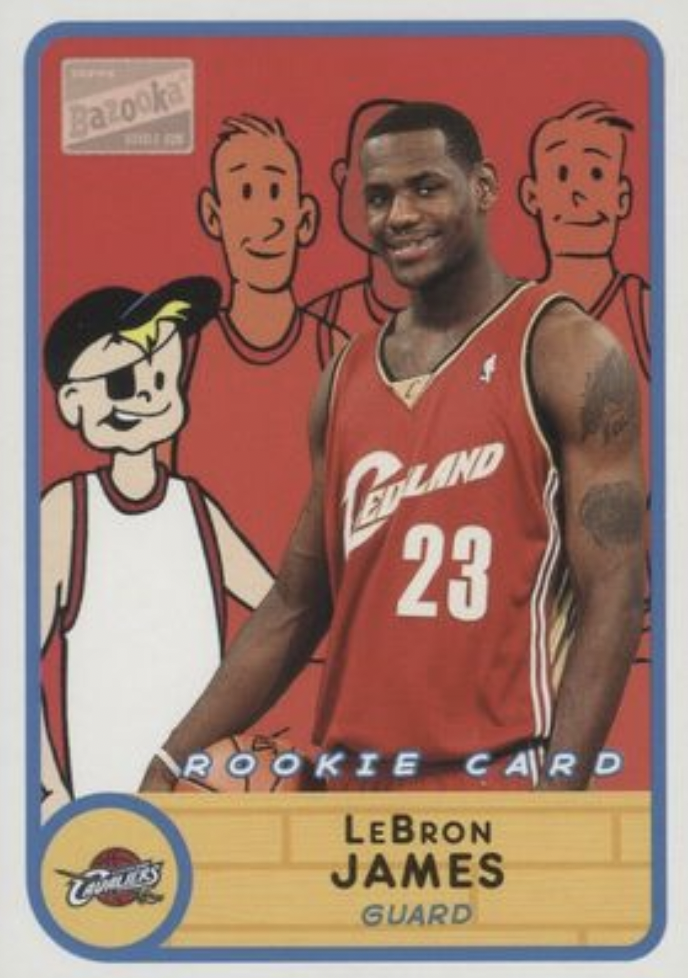 2003 Topps Finest #133: With the heavier card stock and electric graphics, this James RC pops more than most in this guide. And since there were just 999 ever produced, it's probably the most rare, too.
2003 Topps Bazooka #276: There are a number of sought-after James cards in this comic-inspired collection, but this one stands out for obvious reasons—yes, that's Bazooka Joe and his Gang standing alongside LBJ.
2003 Fleer Ultra #171: Ultra is traditionally known for crisp, clean action shots. This standard image of 'Bron dribbling isn't necessarily that, but because of its scarcity (pop 34), James collectors still hunt for it.
RAREST AND MOST EXCLUSIVE:
We won't spend much time here because this category is likely out of reach for most collectors due to price, but they are still fun to look at.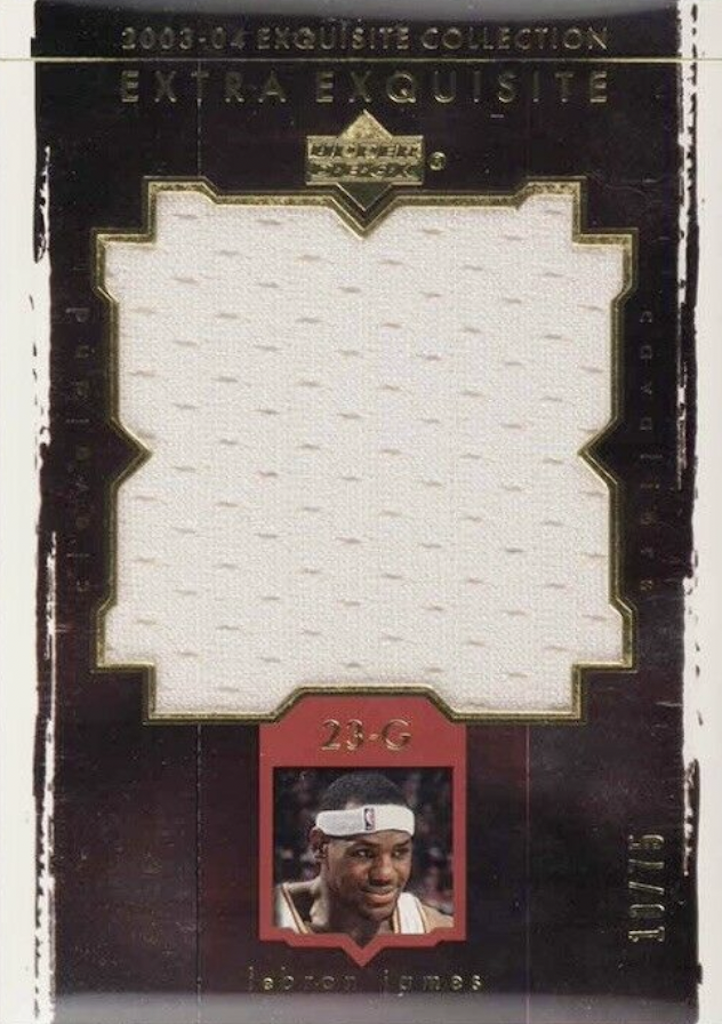 Sets like Exquisite Collection and Ultimate Collection typically feature visually stunning designs and low-numbered cards.
This is also where you'll find the most impressive patches paired with high-quality, on-card autographs. Don't worry if this tier is too pricey as there's a host of options in other categories that could be perfect for your collection.

Track your collection and maximize your profit with Market Movers, the hobby's most powerful sports card pricing platform! Learn more here
Note to readers: If you purchase something through one of our affiliates, we may earn a commission.