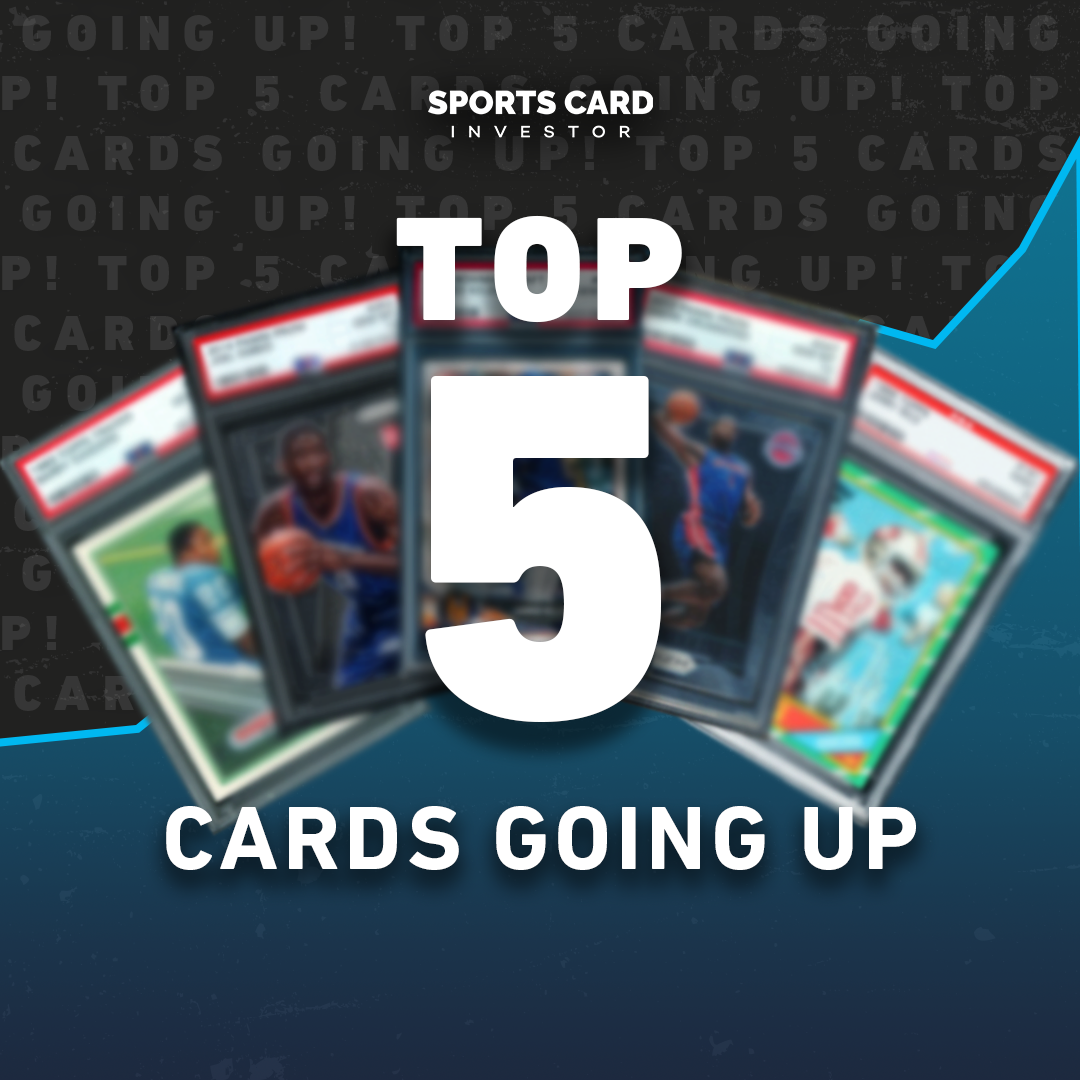 Hoping to rebound from a somewhat down 2020 season, Lamar Jackson and the Baltimore Ravens are out to a 5-1 start through the first six games of 2021, and card collectors have responded by buying in volume.
Here's a glance at this week's Top 5 Hottest Sports Cards:
5. Jose Altuve
Once a hobby favorite, Altuve lost some of his reputation during the Astros cheating scandal. He's starting to regain trust in the hobby, though, and has seen strong volume over the last month.
Altuve had an awful 2020 season, but rebounded in 2021 with 31 HR and 83 RBI while slashing .278/.350/.489 during the regular season. His 2011 Topps Update Base PSA 10 is up 28% over the last 30 days with 33 sales.
4. Lamar Jackson
Jackson has been pretty uneven passing the ball this season, but the Ravens are out to a 5-1 start, which has been more than enough for collectors. The Ravens star QB had a somewhat down season in 2020 compared to his MVP campaign in 2019, and hobbyists are hoping he puts up more of what everyone saw two years ago.
Jackson's 2018 Select Premier Level PSA 10 has a relatively low population of 380 and is up 57% over the last 14 days.
3. Ja'Marr Chase
The No. 5 overall pick in 2021, Chase has immediately connected with former LSU teammate Joe Burrow in Cincinnati. Chase has piled up 27 catches for 553 yards and five touchdowns through six games while becoming Burrow's clear No. 1 target.
Chase has almost no graded population, but a common target for collectors has been his 2021 Prizm Draft Picks Purple Wave Raw. Currently floating around $20, that color match (he's in his LSU jersey) is up 152% over the last 30 days.
2. Marvin Bagley
A former No. 2 overall pick, Bagley is likely running out of options both in Sacramento and the hobby. He's been a popular buy-low option as hobbyists compare his low price to his high upside, but we haven't seen much to be super excited about.
Slowed by injuries and frustration with the Kings front office, Bagley might be in for a make-or-break season in 2021. Early reports out of preseason have been encouraging for Bagley, though, and collectors have been scooping up his 2018 Prizm Base PSA 10, which is up 121% over the last 14 days.
1. Gavin Lux
The 2021 season saw mixed results for Lux, but the former Minor League Baseball Player of the Year has come up big for the Dodgers this postseason. After getting demoted to AAA earlier this year, Lux was recalled in September and has been a key player down the stretch.
The top spot is typically reserved for cards with higher price growth, but Lux's 2020 Topps Chrome Base PSA 10 is deserving of the spot with a 71% increase over the last seven days with an impressive 48 total sales. It's hard to find that type of growth and volume over a single week.
Track your collection and maximize your profit with Market Movers, the hobby's most powerful sports card pricing platform! Learn more here.
Note to readers: If you purchase something through one of our affiliates we may earn a commission.