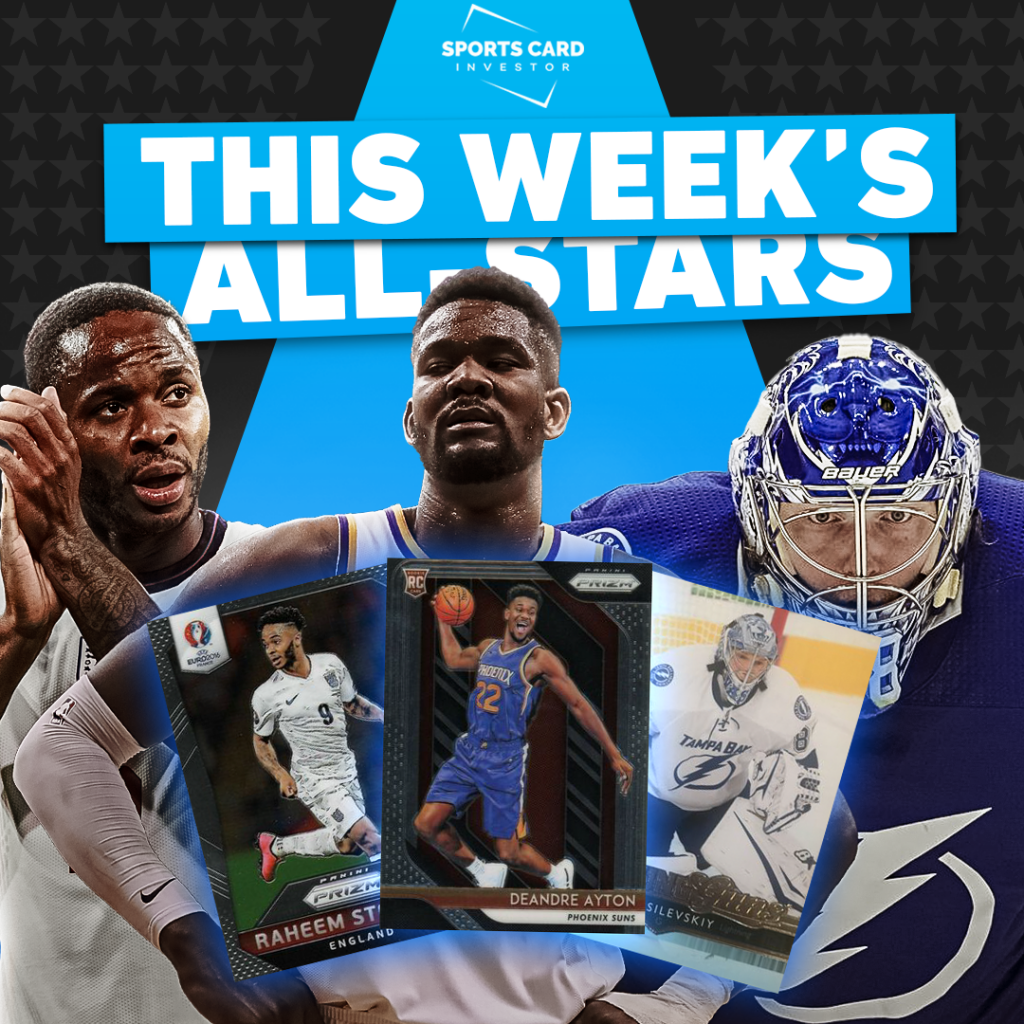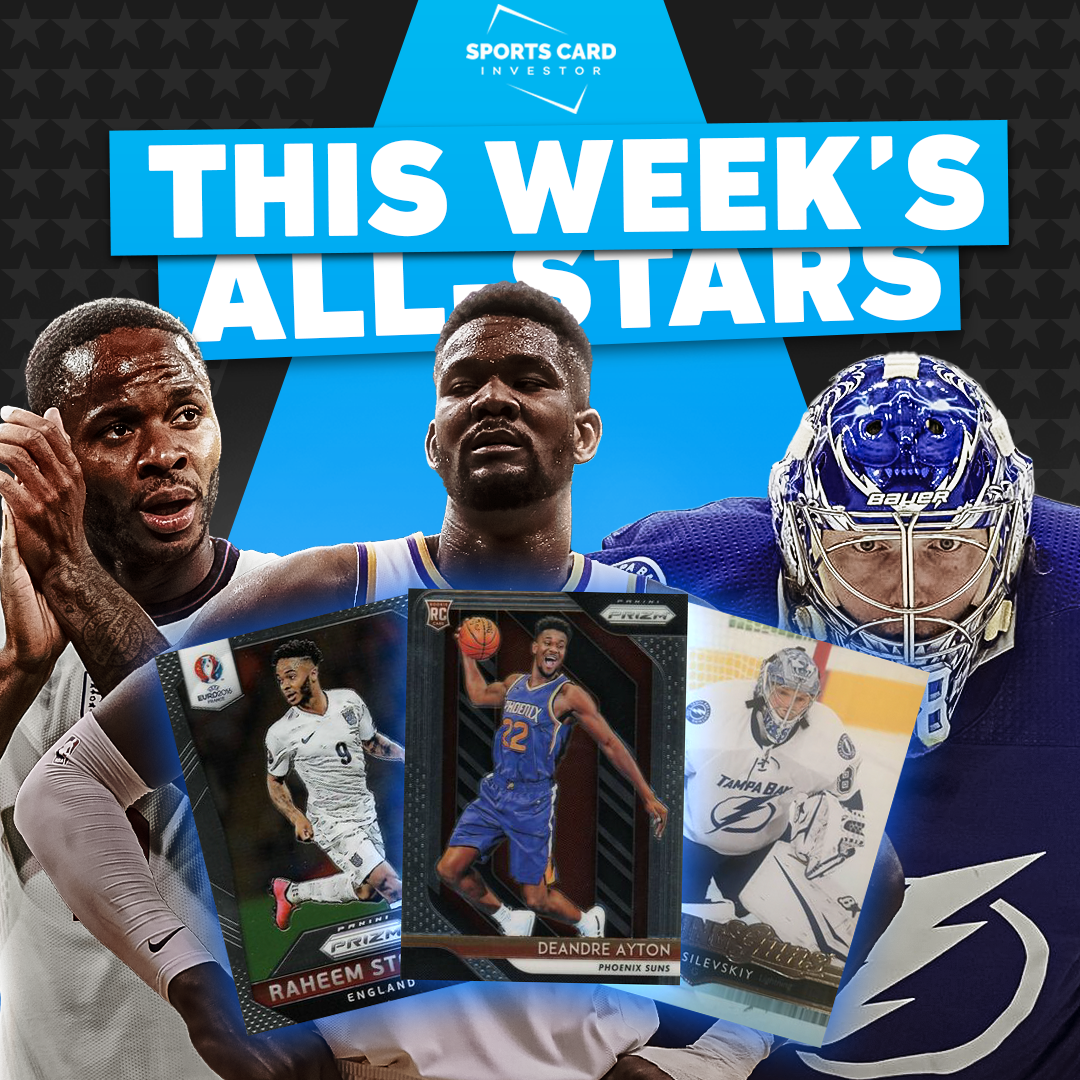 Kyle Schwarber Continues His Power-Hitting Showcase: This Week's All-Stars
From Kyle Schwarber's impressive power surge to Andrei Vasilevskiy's stingy goaltending, this week has been filled with historic performances.
Here's a look at Sports Card Investor's impact players from across the major sports:
Raheem Sterling, Manchester City Winger
The often-criticized forward for England and Manchester City has been one of the stars of the 2020 European Championship.
Fans were surprised at Gareth Southgate's decision to have Sterling start for England and their loaded lineup of forwards, particularly after the disappointing Premier League season Sterling just had. Despite the doubt, Sterling has been tremendous and is leading England with three goals in the Euros.
Sterling's 2016 Prizm Euro Base PSA 10 is up 7% over the last 30 days. — Doug Huskey
Kyle Schwarber, Washington Nationals Outfielder
There's a pretty strong argument that Schwarder is the hottest hitter in baseball right now. He launched his 16th home run of June on Tuesday, bringing his total to 16 homers in his last 18 games and 12 homers in his last 10 games.
Schwarber's 2016 Topps Chrome Base PSA 10 is up 50% over the last week. — Ben Burrows
Andrei Vasilevskiy, Tampa Bay Lightning Goalie
Don't let his recent Vezina Trophy snub fool you, Andrei Vasilevskiy is the best goaltender in the NHL today. The Russian native continues to post historical numbers in the postseason as the Lightning look to secure back-to-back Stanley Cup championships.
With three elimination game shutouts during this year's playoffs, Vasilevskiy continues to set records and shut the door on opponents. If Tampa Bay continues playing the way it has in the finals, expect serious Conn Smythe (playoff MVP) consideration. Vasilevskiy's 2014 Upper Deck Young Guns Base PSA 10 is up 567% over the last 365 days. — Leon Sonkin
Deandre Ayton, Phoenix Suns Center
The Suns are in the NBA Finals for the first time since Charles Barkley was leading them there, and Chris Paul is heading to his first NBA Finals ever. A major reason is Ayton — the third-year center has been lethal around the rim while showing everyone exactly why Phoenix took him with the No. 1 overall pick in 2018.
Ayton averaged nearly 18 PPG against the Clippers in the WCF while shooting nearly 70% from the field. His 2018 Prizm Base PSA 10 has seen strong volume over the last 7 days and is up 6%. — Ben Burrows
Track your collection and maximize your profit with Market Movers, the hobby's most powerful sports card pricing platform! Learn more here.
Note to readers: If you purchase something through one of our affiliates we may earn a commission.