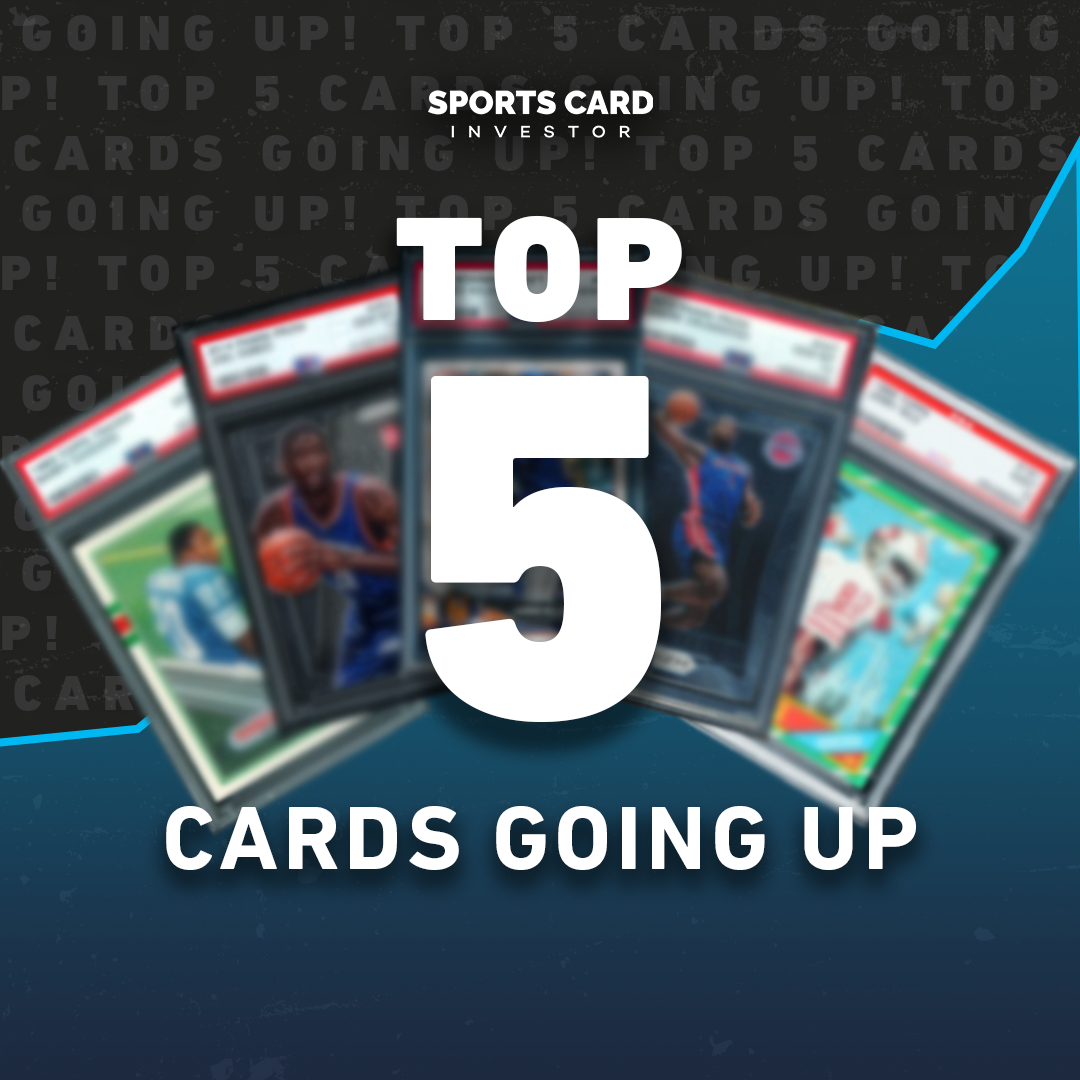 With the NFL campaign just past the halfway mark, the time couldn't be better to take a closer look at players who've had wonderful starts to see if they can sustain their numbers the rest of the way.
Here's a glance at this week's Top 5 Hottest Sports Cards:
5- Cooper Kupp
The L.A. Rams' fifth-year receiver has become one of the premier players at his position, taking his game from good to league leader in receiving yards (1,141 yards). Second-place wideout Deebo Samuel's 979 yards aren't even that close. The camaraderie that Kupp and QB Matthew Stafford have displayed seems to get better each week.
And that wonderful on-the-field relationship is translating to big things in the card market, too. While a number of Kupp's cards are getting attention right now, his 2017 Prizm Silver might be the most enticing. Over the last 90 days, in fact, the PSA 10 of the rookie card has gone up 43%.
4- James Conner
Maybe it's something in the Glendale water. Whatever the case may be, Arizona Cardinals running back James Conner is experiencing a rebirth in the city after being traded from Pittsburgh. A Pro Bowler in 2018, Conner had injury-riddled seasons with the Steelers in '19 and '20. But with a '21 campaign that sees him leading the NFL with 11 rushing TDs, Conner appears to be back in fabulous form.
Conners' cards, which once appeared headed for irrelevancy, have been rejuvenated as well. Take his 2017 Prizm Silver PSA 10, for example. Over the last 30 days, the card is up 86%.
3- Tyrese Maxey
Taking full advantage of Ben Simmons' absence from the Philadelphia 76ers, Maxey has not only stepped into the starting point guard role, but he's doubled his scoring average from his rookie season in the process. The 21-year-old budding star has looked good from the field (52%), the charity stripe (88%) and from the three-point line (41%).
Almost as impressive as the second-year stud's shooting stats are his numbers in the hobby. In just the past month, his 2020 Prizm Silver Raw has jumped 200%. We can only imagine where this card will land if Maxey holds on to the Sixers' point-guard reins for the duration of the season.
2- Cole Anthony
Keeping with the "sensational sophomore" theme, we can't ignore all the great things that Orlando's Cole Anthony is doing right now. Despite averaging a respectable 12.9 points per game in his rookie season, the North Carolina product has taken his game to new heights, averaging nearly 20 a night. As he grows more comfortable on the court (especially in pick-and-roll situations with big man Wendell Carter Jr.), the nightly output will only get better.
And when that happens, the sky might be the limit for his rookie cards as well. Over the last 30 days, Anthony's 2020 Prizm Silver Raw has gone up 287%. He's had eight 20-plus scoring nights in that span. Coincidence? We think not.
1- Troy Terry
Drafted 148th in the 2015 NHL Draft, 24-year-old Troy Terry didn't exactly come into the league with a lot of hype. But it's that lack of early headlines that makes everything the Anaheim Ducks forward is doing this season so special. On a 14-game scoring streak and tied for fourth in the league in points (20) at press time, Terry has been one of the young NHL season's breakout stars.
No one knows how long Terry's tear will last, but his cards sure are making a lot of noise in the market while we figure out the answer. Since the season's start, Terry's 2018 Upper Deck Young Guns Raw is up 1,360%.
Track your collection and maximize your profit with Market Movers, the hobby's most powerful sports card pricing platform! Learn more here.
Note to readers: If you purchase something through one of our affiliates we may earn a commission.