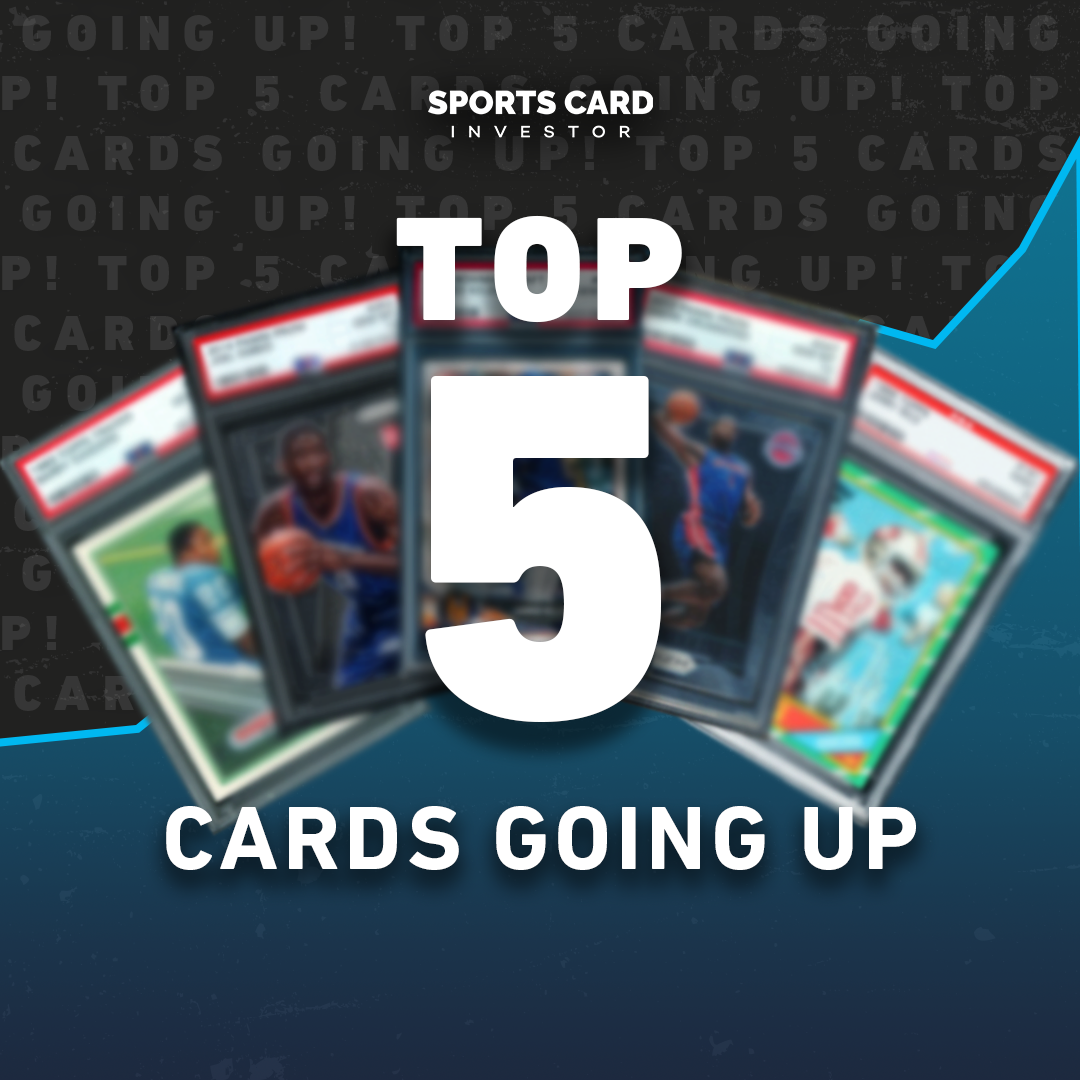 A versatile scorer and lockdown defender, Khris Middleton is finally getting some of the spotlight with the Milwaukee Bucks in the NBA Finals. Some of those big playoff moments have turned into rising card prices from collectors, too.
Here's a glance at this week's Top 5 Hottest Sports Cards:
5. Giannis Antetokounmpo
Antetokounmpo has pretty much done it all outside of winning a title, but he's closer than ever with his Bucks up 3-2 over the Suns in the NBA Finals. He's averaging 32 and 13 through five games so far, and his cards are poised for a major bump if he wins a title.
Despite extremely high prices for base cards, Antetokounmpo's 2013 Prizm Base PSA 10 is up 30% over the last seven days with strong volume.
4. Josh Allen
After coming up short against Patrick Mahomes and the Kansas City Chiefs in last year's AFC title game, Allen has become a popular MVP pick this offseason. Allen passed for over 4,500 yards and 37 TDs in 2020, and some collectors are expecting a repeat performance.
Allen's 2018 Donruss Base PSA 10 is up 61% over the last 14 days.
3. Vladimir Guerrero Jr.
Guerrero Jr. was named All-Star Game MVP last week, and he's making a play for AL MVP, too. He's currently slashing .332/.430/.677 with 31 home runs, and could possibly top Shohei Ohtani in the race if he keeps up this pace.
Guerrero's cards have seen strong volume in Market Mover since the All-Star break while his 2019 Topps Chrome Update Base PSA 10 is up 79% over the last seven days.
2. Khris Middleton
Antetokounmpo has gotten a lot of the credit for Milwaukee's success in the playoffs so far, but Middleton has done quite well, too. The Bucks expect Middleton to guard the other team's best player while making big contributions on offense, and collectors have started to take notice.
Middleton's 2012 Prizm Base PSA 10 has a POP of just 234 and is up 83% over the last 30 days.
1. Pete Alonso
Now a back-to-back Home Run Derby champion, Alonso's cards were already climbing before All-Star Weekend. Alonso's slashing .254/.335/.477 with 17 homers so far this season, and his cards continue to see consistent growth.
His 2019 Topps Chrome Base PSA 10 is up 103% over the last 30 days.
Track your collection and maximize your profit with Market Movers, the hobby's most powerful sports card pricing platform! Learn more here.
Note to readers: If you purchase something through one of our affiliates we may earn a commission.